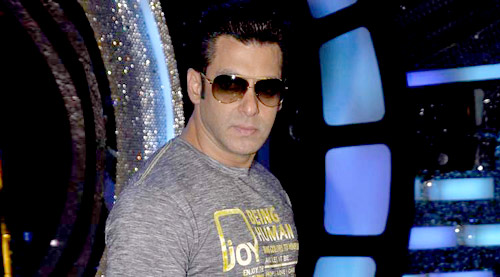 This is my last outpour on this issue. Two days back I put up a status message, stating the almost obvious fate of this case. My brother asked me to delete the status, as he thought it would draw unnecessary attention since I work in the same industry. 8 years back when I was a dance assistant, I worked with Salman Khan for the first time, at an awards function. With immense amount of respect for all his heroics, I worked very hard aspiring to work with him again in the future as filmmaker and an actor, the jobs I do today to earn a living. With all due respect, I would wish to confirm, that today, when all his fans feel a sense of pride, his real family who Rightly feels a sense of relief (understanding what a family goes through for their children), His Reel family, who feel happy for their own vested interests, I feel the hypocrisy, and dishonesty coming out in the highest forms of its existence.


It's been 13 years that a crime was committed. Yes HIT and RUN is a crime. Even if it's a mistake or a lie, someone died and he just didn't die, he was killed due to a car running over him. Nobody stood by, and instead ran away. One of the witnesses has died of ignorance and pressure. The other witness is missing. Both of whom said Salman was driving. Today the fans and the whole of Bollywood says, that it was a mistake and he's done enough good to make up for his mistake of running over someone. Whereas Salman says he never even drove the car. He didn't even drink. The fans and Salman are not even on the same page today, yet celebrating the same glory. Fans on the streets are dancing with belief that their payers have been answered. That the power of BHAI remains bigger than the law of this country. The same people who just 20 hours back said that Salman is only being targeted because he is a star. He drove over someone but should be treated above the law, just because of the delusion that heroism has caused in this country which is nothing but as idiotic, stupid and foolish as the man who wanted to commit suicide outside the court calling himself a fan. This is not being a fan. This is insanity. Or Did we win the nation's independence today, that the Twitter handles of every Bollywood celebrity (both genuine and self-proclaimed) are flooding the networks with happiness and relief, as if they had a huge role to play.


Dear Salman sir, I have heard great things about you from a lot of people. I have friends who have directly worked with you. They all say you have a heart of gold. You have gifted an expensive watch to one of my friends and to one, an incentive cheque for great work. You have done immense good to the society and no one can ever take that away from you. Which is why people treat you like an idol. You've shaped up so many careers. I've always wanted to work with you as well as I've always respected the fact that you too were a common man who made a dream come true of being the nation's biggest hero. And all us aspiring people have been told and also believe that "ek baar bhai Ka haath lag jaaye, toh career set". But as I state, a great hero also stands and represents what is right. A true hero represents the truth. Today unfortunately I don't sense or feel that hero. The hero, who an honest fan would look up to. And I know having written this, 80 percent of people who read this will think I'm a fool. Some won't even reach here coz of its length and people from the industry must be thinking that I might be blocked from even getting petty jobs out here. But guess what. It's absolutely ok. None of this would stir me, coz for a change, I'd like to stand by what I feel is morally correct which many seem to have lost track of.


And guess what, in this whole episode, it isn't the super star that I'm amused with. Rather what amuses me is the farce judiciary, spineless and hypocritical so called people of Bollywood and the people of this country, who in almost every other occasion never fail to let you down. In fact Salman sir, I have been your fan, and would have continued to be one, had the 13 years of goodness led you to come up and for once just speak the truth. But I'm sure losing one fan, is much smaller than losing one man on the streets of this country. Nevertheless thank you for bringing out the guts in me (dabbang) to write this post and making me fearless enough to state that if even the nation's biggest talent tells me that my dog will die a dogs death, for sleeping on the road, as if he himself will run him over or as if he owns the road, I won't wait for any law or order to deal with someone like that. I'd rather deal with him myself. Thank you, for inculcating all the heroics.
BOLLYWOOD NEWS
Catch us for latest Bollywood News, New Bollywood Movies update, Box office collection, New Movies Release , Bollywood News Hindi, Entertainment News, Bollywood News Today & upcoming movies 2020 and stay updated with latest hindi movies only on Bollywood Hungama.