Typically when there are sequels made in Bollywood, they belong to the two kinds. Either they have the same story been extended from first to the second part, or they turn out to be franchise affairs where either the same actors are repeated or a new set of actors step in.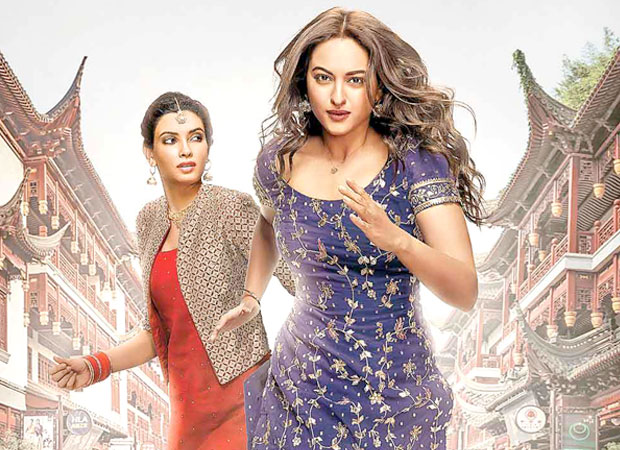 However, Happy Phirr Bhag Jayegi is different. While it has a new central protagonist, it is the extension of the same story, what with the film taking over from where the first part left and extending into a new part.
"This is indeed a first for Bollywood," informs an insider, "It isn't as a Krrish or a Krrish 3 where Hrithik Roshan stays on to be the central protagonist with his story been continued. On the other hand it is not a Golmaal or a Housefull series either where the actors are the same but the characters are new in a different set up. It is not a Dhoom series either where the cops [Abhishek Bachchan, Uday Chopra] are same but the thief is different."
No wonder, while Diana Penty played Happy in Happy Bhag Jayegi, she is now passing on the baton to Sonakshi Sinha in Happy Phirr Bhag Jayegi. The chase is just the same, what with Happy being on the run. However there is a twist in the tale.
"And that twist lies in the fun element that comes in with Diana featuring in the sequel as well," the insider continues, "With both Sonakshi and Diana called Happy, there is a lot of confusion that comes in; more so with Diana returning in the story as well. It is like a spin-off of sorts, something that you often see in Hollywood TV series."
For filmmaker Mudassar Aziz, it was indeed a challenging task.
"He could have gone ahead and made a standalone 'Happy' film in the franchise. However, he wanted to bring in added fun to the narrative. On brainstorming further with his producer Aanand L. Rai, it was decided that the film would be about two 'Happy' girls; one being new to the scheme of things (Sonakshi) and one returning from the earlier part (Diana). It had to be organic though instead of being gimmicky, nothing could be forced into the narrative. The final results are there to be seen now."
Well, we are waiting for that!
Also Read: Sonakshi Sinha pays ode to the original 'Chin Chin Chu' featuring Helen in Happy Phirr Bhag Jayegi