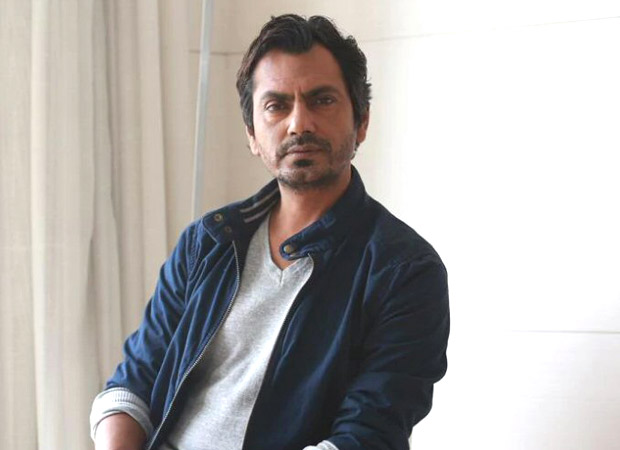 Nawazuddin Siddiqui has talked a lot about his struggles in innumerable interviews. But there's something that he had never revealed. And he has finally opened up about it in his autobiography called An Ordinary Life: A Memoir. One particular striking point of the book is when he speaks about his intense romantic relationship with a NSD actor named Sunita. The actor narrates how Sunita ditched him all of a sudden. He alleges that her roommate, popular TV and film actor Achint Kaur, probably made Sunita to break up with him. Lastly, he tells that after this break up, the thought of ending his life by coming under a train had crossed his mind too. Following are the excerpts from Nawazuddin's autobiography:
'I was performing in a play in Mumbai which was when I finally had my first romantic relationship. Incidentally, she too happened to be an NSD graduate, though we had never met there. It was very sweet, like rain is after a very long spell of drought. Sunita had fallen madly in love with me. Every day, she would come over, hang out at my house in Mira Road and scrawl our names in tiny font all over the wall. You remember those old-fashioned hearts with the names of lovers in it, sometimes with an arrow across it, sometimes without? Her doodles were something like that. It seemed to my roommates that every day she covered one wall with her art of love. We saw each other for about a year and a half. She was a Pahari girl. Then she went off on a holiday to her home town in the hills to see her folks. When she returned, Sunita would not take any of my calls. And when she did at last, I was flabbergasted. After such a deep, passionate love, she simply said, 'Nawaz, you focus on your career. And I will focus on my career.' She cut off all contact after that and I plunged into another deep, deep depression. I took a bucket of fresh white paint and began to replace her artwork on my walls with the blank canvas that they were before. With every brushstroke, I tried to erase her off my heart as well. But, of course, the brush refused to do double duty and erased only the marks on the walls, not the scars on my heart.
Living in Mira Road meant that the local train was our lifeline. We were at the station almost all the time. Soon after her call, one day I was at the station and stood there staring at the tracks. A train was coming, screaming its arrival with a lusty horn. It would be simple and instant. Should I jump on to the tracks and end it all? End this struggle, end this life? I had nothing. No love, no work, no money. But some being woke up in me and gave me a metaphorical slap. 'You know this is not your department,' the voice in my head said. 'Then why? Why did you go that way? Why!' it screamed at me. The train sped away, screaming pompously, cutting through the air. Simultaneously, I cut off my emotions like doctors sever an umbilical cord. I decided that I would never again be emotional in any relationship. And I kept my word. Never again did I allow myself to be vulnerable like that again, not even with my wife. Yet it was important to analyse what had happened. My ex-girlfriend's flatmate was an attractive, modern and flamboyant actress called Achint Kaur who was quite popular at the time. I concluded that the only explanation for Sunita's abrupt goodbye was Kaur's influence. She must have advised her that for the sake of her career, Sunita should probably date someone successful, not a struggling, desperate actor who was out of work. Today, Sunita tells everybody that she was once together with me in a very serious relationship. Incredible, isn't it? Life is beautiful, just f*cking beautiful.'
Excerpts from An Ordinary Life: A Memoir, by Nawazuddin Siddiqui with Rituparna Chatterjee, and published by Penguin Random House India
BOLLYWOOD NEWS
Catch us for latest Bollywood News, New Bollywood Movies update, Box office collection, New Movies Release , Bollywood News Hindi, Entertainment News, Bollywood News Today & upcoming movies 2020 and stay updated with latest hindi movies only on Bollywood Hungama.