The much awaited trailer of Akshay Kumar and Katrina Kaif starrer Sooryavanshi is out now and has already become the talk of the town. The action-packed scenes and on-point comic timing will surely make it difficult to wait for the film. Present at the trailer launch were Rohit Shetty, Akshay Kumar, Katrina Kaif, Ajay Devgn, Karan Johar, and Ranveer Singh.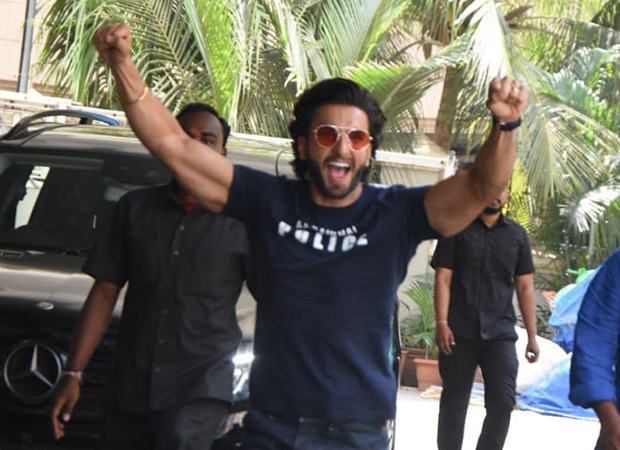 The funniest thing happened at the trailer launch when Ranveer Singh arrived at the venue 40 minutes late! As soon as he reached the venue hastening, he touched Rohit Shetty's feet and hugged him apologetically. After that, he earned a round of applause from Ajay Devgn, Akshay Kumar, and Katrina Kaif while Karan Johar just giggled. Ranveer touched the feet of all the men and Akshay said he's the only junior actor to make 4 of his seniors wait for 40 minutes!
Watch the hilarious video right here.
View this post on Instagram
Sooryavanshi is slated to release on March 24 with Rohit Shetty as the director and the fans have already gone berserk over the trailer.
Also Read: Ranveer Singh has a fanboy moment with English footballer Alan Shearer