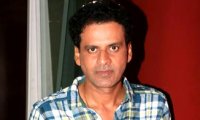 There is no denying that Manoj Bajpayee is one of the finest actors we have in Bollywood. After all his portrayal of 'Bhiku Mhatre' in Satya is an iconic one that will be immortalized forever. In a career almost spanning a decade, Manoj has made a mark for himself in a niche way through powerful performances in films like Satya, Aks, Kaun, Shool, Pinjar, Jail and Raajneeti to name a few. He is now gung-ho about his latest release- Anurag Kashyap's Gangs of Wasseypur which sees him in a pivotal role. Bollywood Hungama's Nikhil Ramsubramaniam caught up with Manoj for an exclusive 2 part interview on being part of the world of Wasseypur and much more. Read on…


Anurag and you weren't exactly on talking terms a few years ago due to a fall out. So how exactly did you come on board for Gangs of Wasseypur?

Well…what happened between us was a case of sheer childishness from both the sides. Though we've done 3 landmark films together- Satya, Shool and Kaun, we could have done a lot more films. But what happened has happened and all that's a thing of the past now. I am happy that we are now working together and that too in a film like Gangs of Wasseypur where his approach has been totally different from his earlier films. With this film, he has defined mainstream cinema in his own way. So it was great to be a part of this film as it gave me an opportunity to re-define myself as an actor and unlearn whatever I have learnt all these years as an actor.


Tell us more about the character you play- Sardar Khan? Is it a positive character or a negative one?

I don't believe in categorizing any character as positive or negative. Sardar Khan is somebody who doesn't have any sense of morality. On one hand he chases a girl to sleep with her and on the other hand, he kills a man who is chasing a girl. So he doesn't have any sense of right or wrong. He just does things what he thinks is right for him at that point of time. As a person, he loves sex and women are his weakness. Violence is something which is part of his life. He doesn't even blink before committing a crime. For him, killing someone is no big deal. So to define a character like this is very difficult and to find any kind of reference for such a character was really tough. So I have just gone by Anurag's vision and have tried my best to portray the character as real as possible.


Since you are originally from Bihar, was it easier for you to understand the world of Wasseypur?

If you ask me, I understand Haryanvi also as much as I understand Bhojpuri as I've also spent many years in Delhi with Jats, Haryanvis etc. For me getting the accent right is no big deal. Anybody can do that in 5-6 days time but getting the character's mindset right is the real deal. To understand the character that was given to me against the backdrop of the world of Wasseypur was really a challenge as the character itself is quite unpredictable. Getting into the skin of this character was quite a grueling task. I remember for nearly 20 days I didn't party or talk to anyone. After the shoot, I used to straight go to my room, watch some TV, work-out at the gym, sleep, and wake up at 4:30 and leave for the next day's work. After 25 days, I started relaxing because then I kind of became used to it.


How was it working with relatively new actors like Nawazuddin Siddique, Richa Chadda and Huma Qureshi?

I don't think they are new actors in any way. All of them have done some really amazing work previously. I was blown away when I saw Richa Chadda's performance in Oye Lucky Lucky Oye. I became quite a fan of hers. Even Huma has done a fabulous job in the film. Nawaz and I go a long way. He started his career as an actor in my play 'Uljhan' and he was playing the role of a tree. I know him since almost 15 years now. I've seen how he has come up the hard way and it's remarkable. When he says that I am his favourite actor I feel humbled and honoured.


You've worked with some of the finest directors be it Shekhar Kapur, Ram Gopal Varma, Shyam Benegal, Rakeysh Mehra, and Prakash Jha. How do you rate Anurag Kashyap vis-Ã -vis these names

I rate Anurag Kashyap as good as all the names you have mentioned. I've never seen anybody evolving so fast in the last 10 years as a human being and as a filmmaker. Today if you ask me, I would like to work with Anurag in every film. I have told him this and every time he says I am trying to emotionally blackmail him but that's not true. He is a fine and balanced human being and a great filmmaker.


Where all did you guys shoot the film?

We shot nearby Benaras and we found everything in and around Benaras itself so that was quite convenient.


Watch out for Part 2 of this exclusive interview coming soon only on Bollywood Hungama


Watch Promo: Gangs of Wasseypur