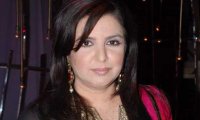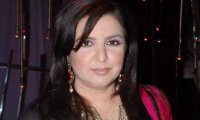 While it's quite popular in the West, the trend of IVF (In Vitro Fertilization) kids is fast catching up in Bollywood too.


Though, it is believed that several B-town couples went for IVF to have children in the past but Farah Khan is one of the first few people to talk about it without any hesitation. The Om Shanti Om director gave birth to triplets-Czar, Diva and Anya using the artificial fertilization. Apparently, even Manyata and Sanjay Dutt had their twins, Shahraan and Iqra through IVF, but they chose to keep mum about it. The coolest couple of Bollywood, Aamir Khan and wife Kiran Rao proudly announced to the world about the arrival of their baby boy, Azad on December 1, through IVF to a surrogate mother.


IVF has proved to be a blessing for Bollywood celebrities who get busy in making their careers and wish to start a family, late in life. Sharing her experience Farah says, "I am truly happy. It's a wonderful method." The director says she never had second thoughts about going in for IVF. "When the choice is to either go childless or IVF, there is no room for doubts. I was 43 when I had my kids and my biological clock had stopped ticking long time ago."


On being told that she was one of the few celebrities to actually attempt the IVF, Farah reveals, "That's not true. So many people have had kids in Bollywood through IVF. In fact my doctor, (Firuza R Parikh) was suggested to me by a celebrity friend, who had twins using IVF."


When asked why do people hesitate to talk about it? Farah says, "I don't know. Maybe because they still attach a stigma to it and are ashamed of the fact that they can't have children in a natural way. I can't go through life lying about something. Those who attach stigma with the surgery deserve a punishment of going through life without children."


The newly turned actor of Shirin Farhad Ki Toh Nikal Padi has taken upon herself to spread awareness about the benefits of IVF. She has encouraged a lot of women to use the method to have children. "Whenever I come across women who are not being able to conceive normally, I tell them to meet my doctor, Firuza (R Parikh). I have sent more than 150 people to her."


"Infertility affects 8 to 12 % of couples in their reproductive group. In India, infertility carries a stigma. People still fear infertility and to be childless in our society has a lot of social repercussions," says India's foremost fertility expert, Dr. Firuza Parikh.


Farah says it's high time that people should come out in open about it. She says, "It's a legal surgery. When you have hair loss you go and see a doctor. In the same way, if you can't conceive naturally, you take medical help. What's the big deal?"
BOLLYWOOD NEWS
Catch us for latest Bollywood News, Bollywood Movies update, Box office collection, New Movies Release & upcoming movies info only on Bollywood Hungama.