The talented actor Manoj Bajpayee spoke exclusively to Bollywood Hungama about the premiere of his film Joram at Jio MAMI Mumbai Film Festival 2023 and a lot more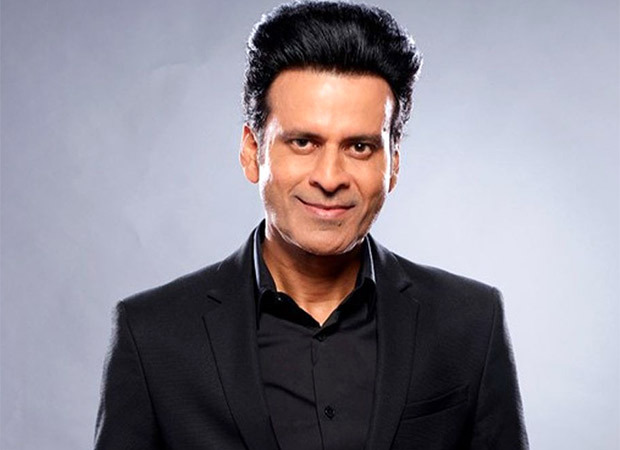 EXCLUSIVE: Manoj Bajpayee talks about Joram at Jio MAMI Festival; also THUNDERS: "Whenever a big star delivers a potboiler, media goes CRAZY about it. They are only guessing about the first-day collections, first weekend collections. My learning is that don't fight with this (system)"
How important is the Jio MAMI Mumbai Film Festival for you? Your films Aligarh (2016), Gali Guleiyan (2018) and Bhonsle (2020) were also screened here…
By the time the screening takes place at Jio MAMI, the film has already travelled all around the world. It has gone to all the major festivals. And that gives us a lot of confidence and good vibes about the film. But when it comes to India, the game changes as our audience watches films very differently from the rest of the world. MAMI has gone from strength to strength over the last few years. This year, MAMI has become really big. I am happy Joram is concluding its festival run with MAMI. I am looking forward to seeing how our own audience reacts to our film to understand where we stand.
You said in an interview once that Joram was written before Bhonsle…
Yes. It was written by Devashish Makhija. He's one of our best writers. He has written novels and books for children. He's a writer first and then a director. He is a great mind. I am so happy that we started our journey so many years back. Now, we are three films old. The relationship has really matured. We don't need to appreciate to be in each other's good books. He knows I have loved him since the time he was a few short films old. I am so happy that the world is believing in what I always believed in, that he's a force to reckon with.
How was it to shoot Joram in real locations in peak summers?
(Smiles) The weather was not conducive. The locations were very tough. When you have a job in hand and when you are driven by the character, the film and the director's genius, then these things don't matter. I tell my co-actors that once you are on the set, whether it's summer or winter or rains should not be in your mind. What should be in your mind is the next shot and what's going to be your approach for it.
Devashish Makhija said in an interview "Bhonsle was one of the biggest OTT hits of 2020. My fortunes should have changed. I should have found financers and producers for my next feature film. I have been struggling for two years". Why did it not make money when it was a hit?
I don't know. Our industry is very box-office driven. It's a fact that we have always struggled with. But I have realized that this industry refuses to change. Whenever a big star delivers a potboiler, the entire media goes completely crazy about it. They are only guessing about the first-day collections, first weekend collections etc. Basically, it all boils down to that. My learning is that don't fight with this (system). This is how they want to live their life as a professional. Who am I to decide? But the struggle becomes far more intense and fierce when you want to set up a film like Bhonsle as it has no takers. Those who put a little money in it are doing it because Manoj Bajpayee decided to back this film. It took me 3 years (to find financiers). People came in and then they backed out. We got so bored and fed-up that we made a short film named Tandav that changed the whole short film scenario.
But with Joram, you have Zee Studios as the producers and distributors. That must be a relief, isn't it?
I really thank them. We have been working very closely. Shariq Patel has had a lot of faith and belief in me from the time we worked on Suraj Pe Mangal Bhari (2020). He always tells me 'Whatever you are doing, just give it to me (to produce and release)'. I wonder what kind of blind faith Shariq has in me! I am so happy that with my work and films, I proved him right with his decision. Today, he's so proud of this content called Joram. Without even reading it, he said, 'If you are doing it, I am backing the film'! The Zee team had some doubts but Shariq didn't have second thoughts.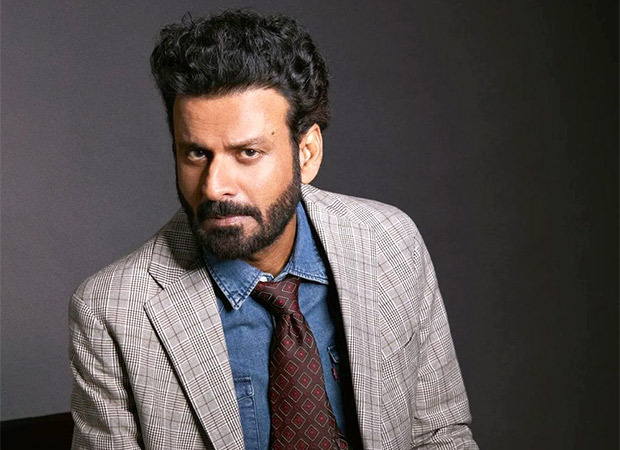 You said that there were times when you have yourself approached exhibitors to get shows for your films. This time, you won't have to do that as Zee will take care of it…
We are not competing with any film. I am just happy that we are getting a release in cinemas. It won't be a huge release but it'll be a release that would be worthy of Joram.
You are a hit person in the world of memes. Recently, another new meme surfaced wherein you say 'Main ameer ban gaya'…
(Laughs) This is a Gen Z thing. I always realize that we should flow with the times. Otherwise, you'd be left behind. If they are making memes, it means they are liking you. Somewhere, your works and your talks are leaving an impact on their minds. This is what makes me happy as it's going to translate into them watching my work.
It was a pleasant surprise to hear your voice in the web show Farzi…
When Raj and DK asked me to do that voiceover, I had to do it. It's a universe that they are trying to create. Raj and DK are like family. We did a remarkable thing on OTT. The OTT landscape changed with The Family Man. Also, Vijay Sethupathi is a friend.
Can we expect The Family Man and Farzi's characters to mingle in the next season?
I don't know. That's a creative call. It depends on my role (laughs).
Earlier this year, we saw you deliver an outstanding performance in Sirf Ek Bandaa Kaafi Hai. Many feel you deserve a National Award for it. Do you think along these lines?
I always believe that one should keep working and not expect awards. If someone awards you, then you should accept the award with all humility and thank all the people who matter. It's just another day. By the time a film releases and you win an award for it, you have moved on. You are doing something else. But it's very important that we receive the award with respect because someone wants to honour you for your work. Hence, you can't be arrogant or ignorant or dismissive about it. But the next day, you need to go back to work as sincerely and honestly as before.
Last year, you had revealed that you have quit WhatsApp but now I hear that you are back on the app…
Arre main kya batau? Mera bas chale toh main phone chod du! I am not a social media person. Now, I have a team that keeps posting all my updates. They get it approved by me. But I personally feel that if you want your children to be off social media, bloody you should be off it first (laughs)! It's a good evil but it's an evil you should use and not let it use you (smiles).
Also Read: Manoj Bajpayee reveals at Joram's screening at Jio MAMI that he doesn't take time to get out his characters: "That is a luxury I've never had. We live in India. Kaam mila hai toh karo"
BOLLYWOOD NEWS - LIVE UPDATES
Catch us for latest Bollywood News, New Bollywood Movies update, Box office collection, New Movies Release , Bollywood News Hindi, Entertainment News, Bollywood Live News Today & Upcoming Movies 2023 and stay updated with latest hindi movies only on Bollywood Hungama.