As the iconic Dilip Kumar lies in a state of matter dead or alive (it is a hard feeling, but it is true). Any number of stories about him cross the mind and disturb it.
Dilip Kumar did only sixty- two films in his entire career, Anupam Kher has done five hundred films to date and so have Jeetendra and Shakti Kapoor and Govinda has broken all records by doing seventy-two films in a year. All these stars have made crores of rupees, they have their own posh bungalows, and the most modern cars and live a kind of life royals live. The last time Dilip Kumar signed a film was a only twelve lakhs of rupees and when he was paid the entire amount in cash, he handed over the stack of five hundred rupee notes to his chauffeur, Kutty and asked him to put the money in the dicky of the car and asked him to hand over the entire amount to Sairaji in the evening. That film was however not made and the producer is still in a state of depression. The bungalow of his own once belonged to a rich Parsi family and they had given it to him as a gift because they were ardent fans of his. The bungalow however came into serious litigation and Dilip Kumar has been living in Saira Banu's house a few minutes away from his own bungalow and his own bungalow has been demolished with Saira trying her best to get possession of it. Dilip Kumar once told this writer that he was the poorest actor in the country. He had his costumes and his everyday cloths stitched by the tailor on Pali Naka who had been making his cloths ever since he started living in Bandra. He had his own barber who used to visit his house once in a month when he needed a haircut. He was a very lazy actor who hated to shave every day and shaved only when he had to shoot or had an important meeting.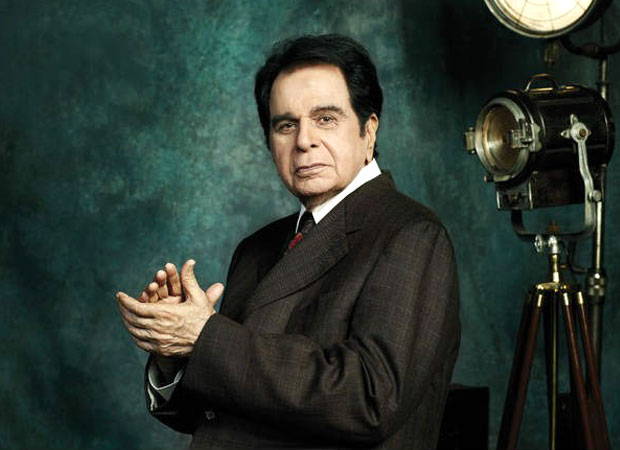 He was the most eligible bachelor in the country till he was forty. Among the actresses who were keen to marry him were Kamini Kaushal, one of his early heroines. Madhubala (theirs was a genuine love story which however ended in a painful tragedy with the story landing up in court and Dilip Kumar and Madhubala doing the most romantic scenes in the history of Indian cinema even while they were fighting it out in court and were not even on talking terms). Waheeda Rehman, and many of the princesses of the fifties and sixties, but he ultimately married Saira Banu who was twenty-two years younger than him. According to common sources, Saira Banu was always in love with her "Sahab", but he always thought that she was too young to be his wife, but it was her growing affair with the Jubilee star, Rajendra Kumar who was a Hindu and a married man with grown up children that made her family go into a tizzy. It was her mother, Naseem Banu who was a beauty queen in her own time who pleaded with Dilip Kumar to save the reputation of her family and Dilip Kumar being the forever gracious and helpful man agreed to marry Saira and they got married on October 11, October 1967. They have immense property in almost every major city in the country, but they have no heirs. As they could not have children because of Saira's battle with blood cancer and other ailments.
The only time Dilip Kumar slipped and had an affair outside marriage was when he fell for a beautiful woman called Asma, the affair made national news but it all ended up before it could grow more intense. And if there are two men Saira is grateful to for saving her from this crisis, it was Dev Anand and Sunil Dutt who visited her every evening and assured her that her Sahab would come back to her and he did come back to her.
There are other countless stories which have made Dilip Kumar the Shahenshah of acting. He was very particular about his choice of roles. There were only a few times when he made great mistakes. The pioneer of Indian cinema, Dr. V. Shantaram had worked on the script of Do Aankheen Baarah Haath with Dilip Kumar fixed in his mind to play the main role. All things were finalised, but on the day the shooting was to begin at Rajkamal Studios in Parel which was built by Shantaram, Dilip Kumar is said to have reported  several hours late for the shoot and Dr. Shantaram who was a legend in himself took an angry and immediate decision to play the role of the tailor himself. However, many years later, Subhash Ghai planned to remake Do Aankhen Baarah Haath and had Dilip Kumar in an aged version of the tailor with Naseerudddin Shah, Anil Kapoor, Jackie Shroff, Anupam Kher and Sridevi in key roles. The original was a classic and the Subhash Ghai version was also a modern classic.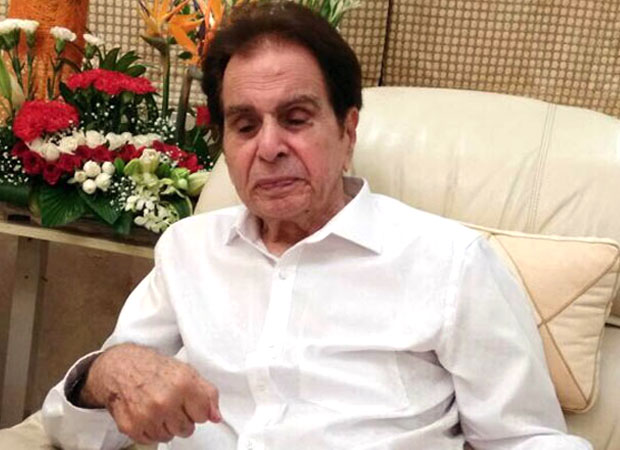 Guru Dutt was also very eager to have Dilip Kumar in the role of Vijay, the rebel poet, but the two had some major misunderstandings and when Dilip Kumar failed to arrive for the muhurart of Pyaasa", Guru Dutt who had by now got into the skin of the role decided to play Vijay himself with Waheeda Rehman, his discovery and Mala Sinha in key roles and Pyaasa and Guru Dutt's performance as Vijay and especially his work as the director is a part of history.
There were other actors who benefited from Dilip Kumar opting out of films. Dilip was supposed to play 'Baiju Bavra' in the film of the same name, but when he had other ideas about his role, Vijay Bhatt, the director decided to cast an almost unknown actor called Bharat Bhooshan who with this one film turned into one of the most popular and richest actors.
Rajendra Kumar who like many other actors of the time tried his best to imitate Dilip Kumar, but failed miserable like all the others. His greatest opportunity came when Dilip Kumar opted out of Sangam which Raj Kapoor was to make with himself, Vyjayanthimala and Dilip Kumar, but Dilip was not happy with the way his role had shaped and dropped out. He had an earlier bad experience when Mehboob Khan cast Dilip Kumar, Nargis and Raj Kapoor in Andaaz. Rajendra Kumar stepped into the role of Raj Kapoor's best friend, Gopal who falls in love with Vjyanathimala when Raj Kapoor goes missing after an air forced skirmish. The film with Rajendra Kumar having a tailor-made role with some beautiful songs and a death scene in which he shoots himself (which was a speciality of Dilip Kumar). Rajendra Kumar not only became a star who was compared to Dilip Kumar but could also get Saira Banu interested and involved with him.
The other actors who benefited from Dilip Kumar saying no to some important roles were Pradeep Kumar, Sanjay Khan and many others, down to present times with actors like Manoj Kumar, Dharmendra and even Subhash Ghai getting interested in acting only after seeing Dilip Kumar's performances in films like Jugnu, Devdas" and almost every film Dilip Kumar excelled in whether it was a serious tragedy or a light hearted comedy.
Will Indian cinema have another Mohammad Yusuf Khan (The real name of Dilip Kumar who once worked in the army canteen of Poona as a manager)?
BOLLYWOOD NEWS
Catch us for latest Bollywood News, New Bollywood Movies update, Box office collection, New Movies Release , Bollywood News Hindi, Entertainment News, Bollywood News Today & upcoming movies 2020 and stay updated with latest hindi movies only on Bollywood Hungama.