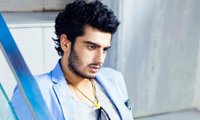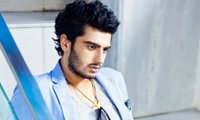 Ishaqzaade is a big success and Arjun Kapoor has announced his arrival as a star. In any case the industry was waiting with a bated breath to see if he would succeed in his maiden film and now that it has indeed happened, Arjun has joined the likes of Ranbir Kapoor (Saawariya), Imran Khan (Jaane Tu Ya Jaane Naa) and Ranveer Singh (Band Baaja Baaraat) who had made a wonderful impression in their very first outing.


"Each of them had an unconventional character written for them in their debut film and that worked in their favour", comments an industry veteran, "Now Arjun has impressed one and all with his rugged charm. A star is born, thankfully, and though it would be too early to say whether his fortune would be as bright as that of a Ranbir or an Imran, one can see that he is moving in the right direction."


The youngster is wary of such comparisons though and feels that such peer comparison is rather unnecessary since he has just started off.


Says a close associate of the Kapoor scion when asked about Arjun arriving in the big league, "Yes, comparisons are inevitable but then honestly, it has never bothered Arjun. Today the movie has worked but God forbid in case of that not happening; Arjun wouldn't have been bogged down by such comparisons. It is media that pitches actors opposite each other and Arjun understands that this is part and parcel of the profession that he is in."


No wonder, Arjun is taking it easy even as he is letting the success of Ishaqzaade seep in. He says, "I know Ranbir since I was a kid and whether it is him, Imran or Shahid, they are doing wonderful in the position they are in. Now if I am being spoken about in the same breath as them then that's great. Still, one film would be a little unfair to get into a comparison mode. Right now I just want to enjoy Ishaqzaade's success than think about these matters."


Looks like someone has learnt the art of diplomacy rather fast.