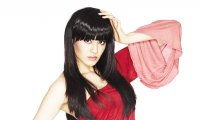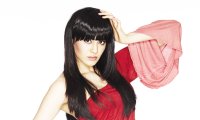 Hollywood lives and dies by its Summer Blockbusters. So we get The Avengers, The Amazing Spiderman, The Dark Knight Rises, etc. Out here in Bollywood, we have many of our blockbusters saved for Diwali and Christmas. So it was Housefull 2 this year that scorched the theatres in the summer heat. Add on - its collection boasted of 100 crore plus + the four hotties (Jacqueline, Asin, Shazahn and Zarine). It's time Bollywood shows desperation to get their lucrative summer collections at the box office. For a change, I ask the hot lass Adah Sharma of her top ten Summer Blockbuster list she'd prefer to see on the big screen.


DIL CHAHTA HAI

It's slick, vibrant and witty. The characters have shades and depth, everyone was deliciously styled. The songs were out of the box. It's my ultimate summer flick and even today after eleven years when I see it, it still feels as if it's shot a year ago. Farhan Akhtar changed the way Indian cinema was heading.


JAWS

The shark theme is one of the most recognizable cues in movie music history. Countless spoofs have been made on it because it got so famous. With the technology available back then, it's the kind of thriller that not many can come close to even today. Gives me chills even on a hot summer day.


BAAZIGAR

A psychological thriller filled with suspense and intrigue. An actor who played the villain became a hero. It has a refreshingly different and an unpredictable ending. "kabhi kabhi kuch jeetne ke liye kuch haarna padta hai aur haar ke jeetnewale ko baazigar kehte hai" seeti seeti!!!! Summer bonanza I'd prefer even today.


MADAGASCAR

Madagascar is quirky and has wonderful voice talent and well "I like to move it move it" makes me want to move with the gang. The whiny hypochondriac giraffe, the crazy penguins and alex! It also has a wonderful message: Don't eat your friends!


WAKE UP SID

The pairing of Ranbir and Konkana is as fresh as a dewy summer day. The performances effortless and believable. The story as real as it can get. The music is a summer sensation and you'd want to get wired in anytime.


EDWARD SCISSORHANDS

An enchanting classic tale about gentleness and love. How society will reject, fear and wish away anything one that is different from them. It's tragic to witness the pain of naive Edward played by Johnny Depp. A magical collaboration of Burton and Depp. (It's also a number one on my all time list of romantic movies)


THERE'S SOMETHING ABOUT MARY

The entire atmosphere is insensitive, and it has gross out humour, raunchy politically incorrect gags but this movie cracks me up each time I see it. It's very entertaining and has got tons of memorable sequences.


HUM AAPKE HAI KAUN

I may not be a "deewana devar" but I'm a Salman - Madhuri ''deewani. An all time blockbuster I can still sing along with the songs each time I catch it on TV. It was such a rage that my grandfather had named his dog 'tuffy' after watching the movie!


TITANIC

You remember the scene where Leonardo Di Caprio taught Kate Winslet how to spit into the ocean? Any praises that one might try to bequeath would be equivalent to the rise in the level of the ocean with that one ounce of spit. The sizzling duo blaze up a tropical summer day. Who cares about the iceberg? (laughs)


THE CURIOUS CASE OF BENJAMIN BUTTON

An extensive romantic epic built on fantastical whimsy unspools like a bewitching dream. It's a timeless, ageless, heartbreaking film with some of the most astounding visual effects I've ever seen and superb acting by Brad Pitt.