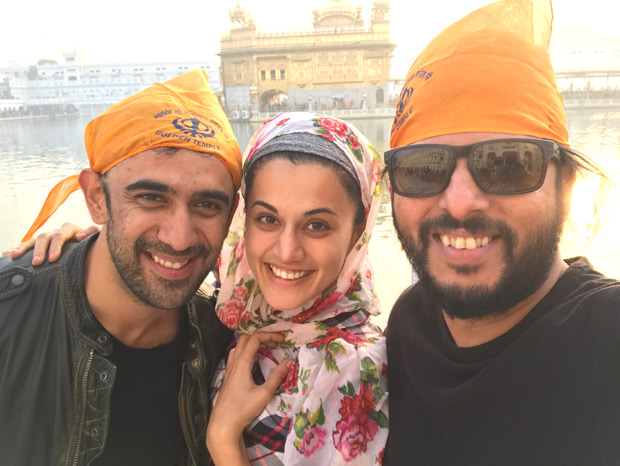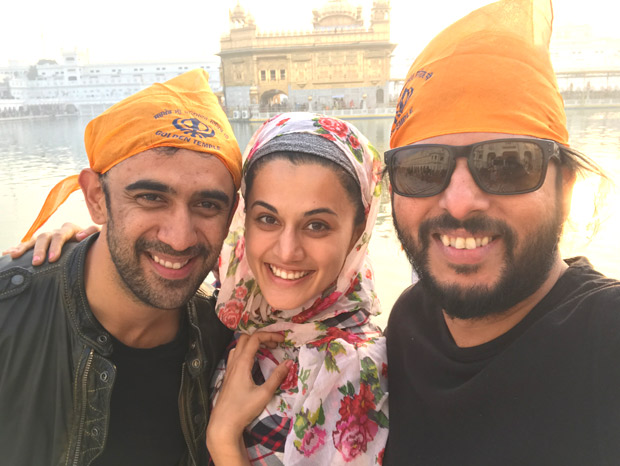 Not many may know that Running Shaadi was the reason that Taapsee got herself a role in her most successful film till date, Pink. However, the rom-com had been delayed for quite some time and now it is finally set to release.
After a series of postponement, now that the release is only few weeks away, Taapsee Pannu along with co-star Amit Sadh and director Amit Roy decided to visit the holy shrine, Golden Temple in Amritsar to wish for the film. The moment she learnt of the release, the actress was busy shooting for a film in Delhi. On her only day off, she quickly arranged to go to Amritsar to fulfil her wish which was to visit the Gurudwara upon the confirmation of the release.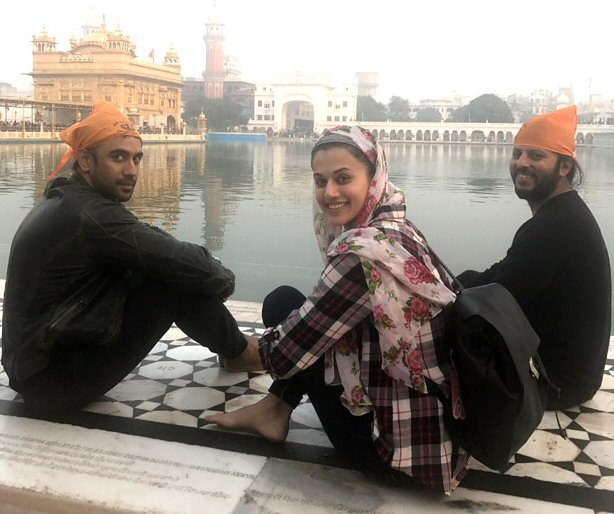 Speaking on it, Taapsee said, "I remember last year when I was really praying and hoping Running Shaadi to release I promised that the day the announcement of the release is made I will visit golden temple within a week from wherever I am. Thankfully I was in Delhi when this announcement was made so after a night shoot I immediately took the morning flight and came back the same evening to join back my shoot. When I told about my plan to Amit Roy he instantly agreed to join with Amit Sadh and 3 of us had a surreal experience going back to the place where we gave our first shot of Running Shaadi, once again together."