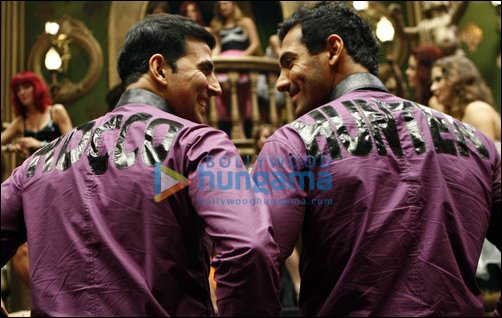 After starring together in Garam Masala few years back, Akshay Kumar and John Abraham will now be seen in Desi Boyz. The film, which marks the directorial debut of Rohit Dhawan, also stars Deepika Padukone, Chitrangda Singh and Omi Vaidya.



Akshay posted this picture on Twitter asking his fans to guess his and John's professional names. The actor tweeted, "'DESI BOYZ' r melting hearts 2day! We want u guys 2 guess, What r our professional names?? (I'l give u 1 clue, check out our backs) 1st winner gets a signed pair of Boxers from urs truly :)"



Surely Akki and John fans would want to lay their hands on the specially autographed pair of Boxers.