Hindi cinema, and even Indian cinema as a whole, has had two chief reputations down the decades: one, that it is the cheapest form of entertainment (something not valid anymore), and two: that it is a family or/and friends outing, which also has changed to a huge extent. And we are not talking money in the second case, but of a common desire to watch the same movies for two generations in a family, or even within the same generation of friends.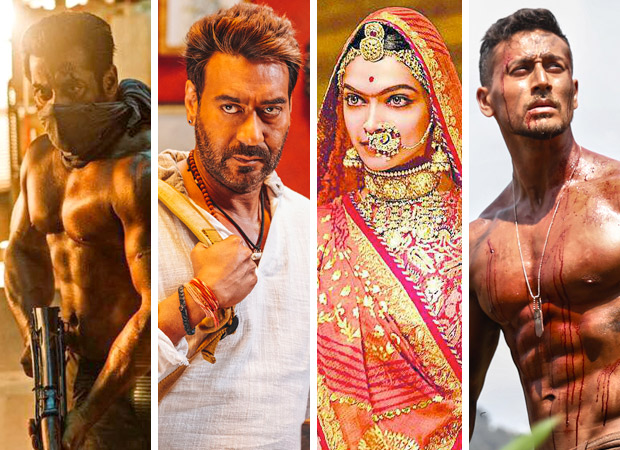 With the kind of movies coming up, there have been, in the last few years, more than a maximum four of five Hindi movies in an entire year have been the kind everyone wanted to watch, across demagogues and the level of theatres, and that reflects in the collections—last year, it was restricted to Bahubali 2—The Conclusion, Tiger Zinda Hai and Golmaal Again. This year, in Hindi cinema, at best we can include Padmaavat.
Rishi Kapoor, who visited Hollywood last year, remembers meeting a top filmmaking name there who told him, "You guys had better get your act together. Because otherwise we will come and devour you." And that is no idle threat or braggadocio but plain fact, as Hollywood has already devoured every film industry in the world—but for us!
The recent performance of The Avengers—Infinity War and other blockbusters in recent times (like The Jungle Book¸ which even did enormously well in its dubbed Hindi version!) with more to come, are giving ominous signals to us. For Hindi cinema, 2018 began fairly promisingly with six worthy successes and hits (Padmaavat, Pad-Man, Sonu Ke Titu Ki Sweety, Raid, Hichki and Baaghi 2) until March-end, but after that we have only seen the modest success 102 Not Out. However, as said above, none of these films are anywhere near the blockbuster category.
The South, however, is succeeding at keeping Indian cinema's flag high, with its earthy, very local ethos that rakes in what the Americans call the "greenbacks". The latest Mahesh Babu film is nearing the Rs. 250 crore nett mark, and remember, it has not even got a pan-Indian following or popularity!
Ambitious extravaganzas like 2.0 (Rajinikanth as hero, Akshay Kumar as villain, and Robot as a prequel) and Saaho (with Prabhas aiming for national fame, and an ensemble Hindi cast led by Jackie Shroff and Shraddha Kapoor) will be released in Hindi as well. After the potential of pan-Indian cinema was recognized by that wonderful all-timer franchise, Bahubali—The Beginning (over 100 crore) and Bahubali 2—The Conclusion (over 500 crore), the figures speaking for the Hindi language versions alone, they cannot ignore the West, North and East anymore!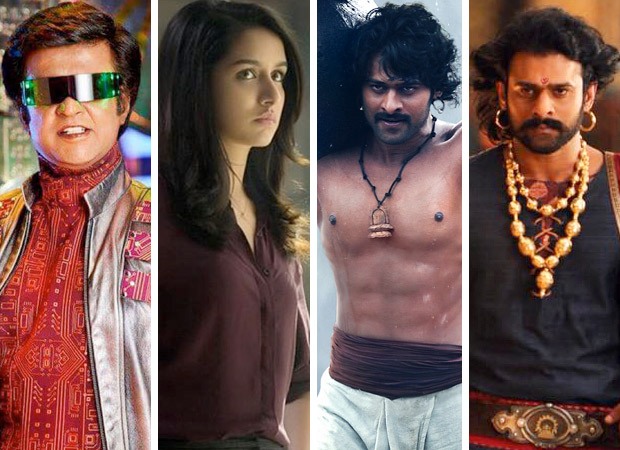 So, while Hindi cinema itself has been wallowing, for a decade now, in a whole assembly of experimental / niche / "evolved" cinema in extreme quantities, it is now beginning to realize, or more correctly, admit and accept where its true health—correction, make that 'survival'—lies. The cinema that became hugely popular in Russia, Far East and Middle-East from the 1950s and 1960s and later in the Western countries and Down Under even when distribution sucked, needed to pull up its socks and cater to Indians in a big way, which in this digital era, is a sureshot passport for global attention and success. China's opening up to assorted Hindi films is also proof that we have the material to fight Hollywood, and all that is needed is the will and greater strategy.
Indians first
But more than global, it is the Indian audience that has to be wooed back into the halls and conquered to the extent that Hollywood films will not overrule local content. If our cinema appeals, it will be watched as a priority over theirs. The rider now, is Hollywood as well as us are facing competition from the smaller screen—down to one's mobilephone, that is, which is streaming Amazon, Netflix and the latest riveting web short! So let us look at where we stand.
Advantage Indian cinema
• The very fact that Hollywood giants like Fox Star Studios (and until recently Disney) among others have begun operations in India proves beyond doubt that Indian films can have a global audience.
• Hollywood has shrewdly realized now that it is not enough to release a film in India, or even get it subtitled or dubbed. Star voiceovers are increasingly becoming the norm, come Priyanka Chopra (Jungle Book) or Ranveer Singh (Deadpool 2) among so many others.
• Indian cinema, especially Hindi and South Indian films, are driven by mega-stars, a culture that automatically ensure not just an opening for a big movie that everyone wants to watch but also a certain minimum guarantee of business. And fans here are hysterical about their idols.
• Everything Indian is now globally in fashion: not just food but also culture, movies and music. Right now, we have a few entire countries where our films rule over local movies and our iconic superstars are having crazy fan-bases. So there is one significant stumbling-block to the relentless advance of Hollywood.
• Our content: the emotions, family values and our music (when appealing) score big even in our action dramas and epic stories. This is even now, a relatively weak area for Hollywood's comparatively cold and clinical biggies.
Advantage Hollywood
• Freedom of unimaginable (for Hindi and Indian cinema) budgets because of global reach and fabulous distribution and marketing.
• Enormous human resources (talent) as well and a more meticulous creative process to think fresh, as returns can match.
• The English language.
• Stars that are already global figures, with a strong Indian fan-base. Ditto filmmakers, franchises and their literary origins that are household favorites, like Marvel, Walt Disney or iconic brands like James Bond.
And so the big question: The South is doing it splendidly, so circa 2018, what is Hindi cinema, or Bollywood, doing to join them in becoming a 21st century's Porus to the new Alexander's fierce march?
Well, for starters, we have 16 biggies coming up. But that's another story.
BOLLYWOOD NEWS
Catch us for latest Bollywood News, Bollywood Movies update, Box office collection, New Movies Release & upcoming movies info only on Bollywood Hungama.