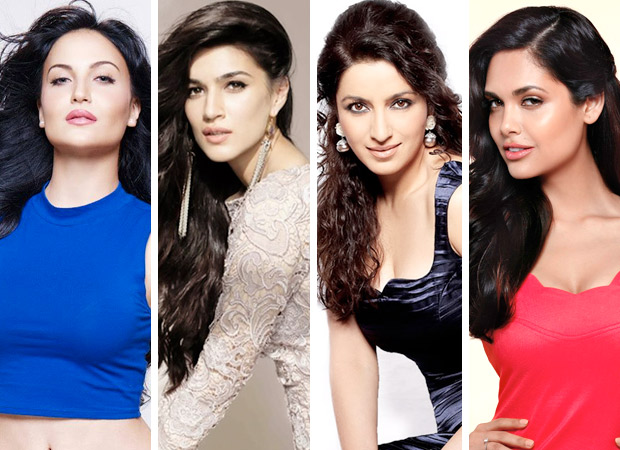 The film fraternity generally never shies away from stating their opinion over social matters. Whether it was the much discussed about Nirbhaya rape case in Delhi or the recent mass molestation case during New Year's Eve in Bengaluru, several celebrities have time and again supported the victims and even started campaigns on social media.
While celebrities like Farhan Akhtar and Taapsee Pannu expressed their hatred and anger towards the criminal, what also left many miffed was the statement made by politician Abu Azmi. His statement where he blamed a woman's dressing sense and compared them to sugar to be fed to ants sparked a nationwide outrage with celebrities condemning his statements as well as the act that is currently being called as 'Night of Shame'.
In fact, recently when Hrithik Roshan was asked about his comments on the Bengaluru incident when innumerable women were assaulted and harassed, the superstar said, "I wasn't here. I didn't see the news in real time but yes it is sad. We all bear a responsibility and we all must do something about that. I feel very strongly as a father, as the member of the society that if something like this is happening in an environment so close to me then I definitely must be impacted, I must be affected and I must do something about it." Hrithik Roshan was promoting his forthcoming film and his reported statements came in the wake of incident as reporters questioned the actor about the same.
On the other hand, many from the industry continue to unleash their rage and disappointment over the incident on Twitter and other social media platforms:
Respect!!????????
All girls MUST learn some form of self defence! Be strong, Be independent! https://t.co/JofQZII4L2

— Kriti Sanon (@kritisanon) January 5, 2017
The only woman to blame here,n she probably would have blamed herself too,is the woman who unknowingly gave birth to a jerk like u#AbuAzmi

— Esha Gupta (@eshagupta2811) January 3, 2017
"The cheaper the politician, the more he costs his country.":) #AbuAzmi

— Anupam Kher (@AnupamPkher) January 4, 2017
Shame on you Abu Azmi. The only thing that has been exposed and is now naked is your soul. Which is black, disgusting and despicable.

— Milap (@zmilap) January 3, 2017
Terrible! Start educating ur sons instead of telling ur daughters what all she's not allowed to do to stay protected????????#Bengalurumolestation https://t.co/yOMpSz1m3i

— Elli Avram (@ElliAvram) January 4, 2017
Just heard about #Bengalurushame .. public flogging of identified culprits is one idea.. #YesAllWomen #BengaluruMolestation

— Tisca Chopra (@tiscatime) January 5, 2017
Dear #AbuAzmi, the number of rapes happening in Islamic countries, where women r covered in a Burqa, are far more than the rest of d world.

— Ashoke Pandit (@ashokepandit) January 3, 2017
It needs to be stopped,right from scratching their privates in public,to peeing on the streets.Its a mindset problem.

— kunal kohli (@kunalkohli) January 4, 2017