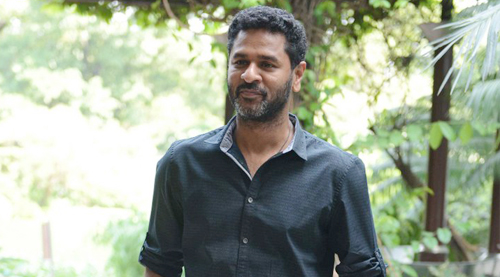 Singh Is Bliing has released and amongst all the Hindi films that Prabhu Dheva has made so far, be it Wanted, Rowdy Rathore, Ramaiyaa Vastavaiyya, R...Rajkumar or
Action Jackson, this has been his first film ever where a leading lady has got an action laden part where she isn't a damsel in distress. As a matter of fact, the film has Amy Jackson acting
as the hero's savior a couple of times, hence making it a role reversal setting in a quintessential Prabhu Dheva set up. Now that is all the more noticeable, considering the fact Akshay Kumar is
pretty much in his action avtar, something that is evidenced in the film's climax.


You have often been accused of taking a heroine only as decorative piece. Guess you decided to take a different route with Singh Is Bliing?

It is all about what a story demands. In Singh Is Bliing, Amy's characterization was such that she had to take on the evil elements all by herself without being dependent on anyone.


Guess you too decided to showcase woman power in your own way?

(Laughs) I need to do all kind of genres naa? But yeah, Amy stands for woman power in the film. She had to fight, she had to be strong, and she did it all with aplomb.


Considering the fact that Kriti Sanon was earlier signed on for the film, it seems like a blessing in disguise to have Amy on board since she doesn't speak Hindi in real life as well, isn't it?
Moreover, she doesn't have much of a talking to do; her character itself is like that. Also, we made her to talk slowly in the film. She was convincing in the part as she also must not understand
what people are talking around her; she is not supposed to know Hindi. So yeah, in a way she fitted in well into the film.


Same holds true for the action bit too.

Yes. Her body language and attitude was perfect for action. That said, as you can see in the songs and dances, she is certainly bringing on great glamour too. I am very happy with all the reviews
she is getting. She is a good looking girl and has done a wonderful job. I have been lucky with both the women in the film. Look at Lara; what terrific job she has done. A thorough professional. I
am very happy with her too.