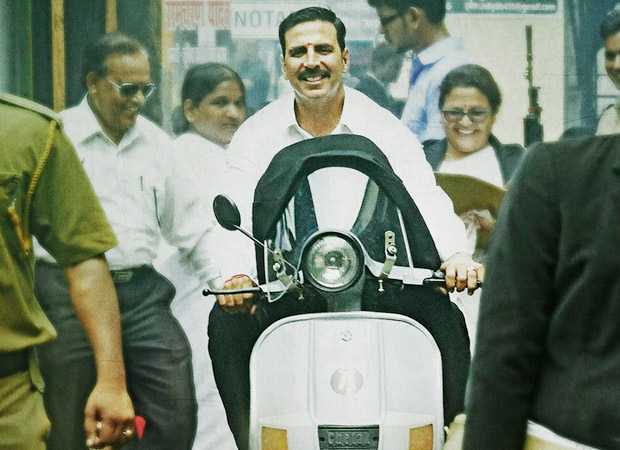 2016 was a horrible year for sequels as Rock On 2, Tum Bin 2, Raaz Reboot, Ghayal Once Again and Great Grand Masti folded up in quick time. They couldn't even do half the business of what the last instalment had done. There was something terribly wrong in the whole concept of sequels and there was only one clear hit [Housefull 3] with majority of sequels turning out to be flops and disasters.
The impact has been felt most when it comes to expensive sequels due to which the entire business model behind sequels is being re-looked.
"There is one thing about a film not living up to expectations and then not performing. However it is an altogether different thing when a film doesn't even open well, despite the sequel/franchise tag attached to it. When you are not even doing better than your predecessor even on the opening day, it is quite apparent that it was a fallacy to even bring a sequel on floors. Clearly, audiences were not interested in what was served to them in 2016," says a trade expert.
In certain cases, the theatrical promo itself sealed the fate for the film, regardless of the first in the series being liked or considered popular.
"Audiences were just not been interested. At the start of the year, same was the case with Tere Bin Laden - Dead or Alive. No one even bothered to check these films out, regardless of what was the content in the offering," an insider adds.
The biggest difference in the opening day collections of a sequel with its predecessor was evidenced in case of Great Grand Masti and Raaz Reboot.
"Can you imagine, Grand Masti opened at Rs. 12.5 crore while Great Grand Masti did just Rs. 2.5 crore on the opening day? That's a difference of Rs. 10 crore. No other sequel in history has underperformed to such an extent when you look at sheer absolute numbers. Then Raaz Reboot had similar fate too when its opening day numbers [Rs. 6.3 crore] were Rs. 3.95 crore lesser than the last in the series, Raaz 3 [Rs. 10.25 crore]," the insider continues.
"It is the quality of the promos and then the content that has played truant when it comes to the pathetic response to sequels in 2016," an observer comments, "I really hope 2017 is better though. The year starts with Jolly LLB 2 and I am sure the Akshay Kumar starrer would open at least five times bigger than Arshad Warsi's Jolly LLB [Rs. 3 crore]."
However, good response to just one sequel won't be sufficient. For the trend to continue, Commando 2 and Sarkar 3, which release immediately after, need to do well. Then there is prequel to Baby, Naam Shabana.
"The 'baap' of them all is going to be Bahubali 2 - The Conclusion though which should bring back the respect and credibility that a quality sequel should ideally boast of," says a prominent filmmaker, "That should restore the faith back in the sequels. Then of course there are big ticket sequels like Golmaal 4 and Judwaa 2. These will be big for sure but then need to be blockbusters in order to warrant next in the series as well. As for a film which should give good enough 'takkar' to Bahubali 2 - The Conclusion for the crown of best sequel of 2017, it is going to be 2.0, again a film with Akshay Kumar who plays antagonist to Rajinikanth."
Thankfully, there is lot to look forward to before 2017 comes to a close, what with Salman Khan's Tiger Zinda Hai coming after Ek Tha Tiger and a small, yet safe sequel, Hate Story 4. One truly hopes that when a piece is penned around the same time towards the close of 2017, there are much better things to speak and write about.
Statistics - Day One collections of sequels and their predecessors, and then the lifetime and verdict of the sequels
Those which opened better than last in the series
Housefull 2 [Rs. 13.7 crore] and Housefull 3 [Rs. 15.2 crore] - Difference: Rs. +1.5 crore [Lifetime collections: Rs. 109 crore. Verdict: Hit]
Kahaani [Rs. 3 crore] and Kahaani 2 [Rs. 4.25 crore] - Difference: Rs. +1.25 crore [Lifetime collections: Rs. 32.5 crore. Verdict: Flop]
Force [Rs. 5 crore] and Force 2 [Rs. 6.05 crore] - Difference: Rs. +1.05 crore [Lifetime collections: Rs. 40 crore. Verdict: Below average]
Kya Super Kool Hain Hum [Rs. 7.12 crore] and Kya Kool Hain Hum 3 [Rs. 8.15 crore] - Difference: Rs. +1.03 crore [Lifetime collections: Rs. 31 crore. Verdict: Flop]
Tum Bin [Rs. 0.20 crore] and Tum Bin 2 [Rs. 0.60 crore] - Difference: Rs. +0.40 crore [Lifetime collections: Rs. 3.5 crore. Verdict: Flop]
Rock On [Rs. 1.75 crore] and Rock On 2 [Rs. 2.02 crore] - Difference: Rs. +0.27 crore [Lifetime collections: Rs. 11.5 crore. Verdict: Disaster]
Those which opened worse than last in the series
Grand Masti [Rs. 12.5 crore] and Great Grand Masti [Rs. 2.5 crore] - Difference: Rs. -10 crore [Lifetime collections: Rs. 14 crore. Verdict: Disaster]
Raaz 3 [Rs. 10.25 crore] and Raaz Reboot [Rs. 6.3 crore] - Difference: Rs. -3.95 crore [Lifetime collections: Rs. 30 crore. Verdict: Flop]
1920 Evil Returns [Rs. 4 crore] and 1920 London [Rs. 2.5 crore] - Difference: Rs. -1.5 crore [Lifetime collections: Rs. 15 crore. Verdict: Below average]
Tere Bin Laden [Rs. 0.75 crore] and Tere Bin Laden - Dead or Alive [Rs. 0.75 crore] - Difference: 0 crore [Lifetime collections: Rs. 3.35 crore. Verdict: Disaster]