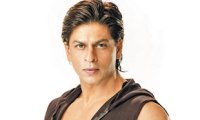 In Part I, we looked at Shah Rukh Khan's journey during 1992-1995. Here is presenting how he led Bollywood to the new Millennium and continued to dominate in the first half of the decade to follow as well.


1996-2000


Major successes - Dil To Pagal Hai, Pardes, Yes Boss, Kuch Kuch Hota Hai, Mohabbatein, Josh

Major disappointments - English Babu Desi Mem, Dil Se, Phir Bhi Dil Hai Hindustani


There was a slight waiting period to begin with as some of his smaller films released during this time period. Chahat and Army didn't fail at the box office but then they were never blockbuster material. However, expectations from Shah Rukh Khan had already soared so high that nothing less than a mega money spinner was expected from him each time around. A disappointment like English Babu Desi Mem didn't harm him much since there was always a Yes Boss to compensate for that. However, 'Raj' was a legend and this could only be equaled (if not surpassed) by 'Rahul'. The film was Dil To Pagal Hai, the banner - 'Yash Raj Films' and genre - romance. Yes, he did work in comedies (Baadshah, Duplicate) and an actioner (Koyla) but the magic of sweet nothings like '....aur paas' in Madhuri Dixit's ears was such that the power of 'Raj/Rahul' could not be ignored.


The film turned into a major success but also saw an increase in criticism. The oft repeated statement - 'He is good only as a Raj/Rahul' - started making rounds even as Shah Rukh Khan tried to do something completely different in Dil Se. Today films on terrorism are being made in dozens but those were the times of romantic entertainer or brainless comedies. Still, the man took the plunge and though the film failed at the box office, Shah Rukh got some respite with good acclaim coming his way from acting perspective. Appearing in the garb of a common man - Amarkanth Verma - he announced loud and clear that given a platform, he could marvel in any role. Another experiment in the form of Phir Bhi Dil Hai Hindustani backfired as well and since commerce had to be taken care of, Shah Rukh Khan managed it all smartly with a 'masala' entertainer like Josh.


In overseas too, Shah Rukh Khan had started making his presence felt on a consistent note, something that was visible in the mega success of Pardes. Meanwhile, he continued to penetrate deeper into the Chopra camp with Mohabbatein. It wasn't a less challenging role for the young man who agreed to wear a pair of spectacles, stay without a leading lady for most part of the film's duration and instead become a teacher to three young men - Uday Chopra, Jimmy Sheirgill and Jugal Hansraj. Detractors continued to blame him for being similar but the attributes to the character of 'Raj Aryan Malhotra' were not the kinds that made for a conventional Bollywood star actor.


Oblivious to the criticism from a select few and marching on strongly as far as popularity and box office pull was concerned, Shah Rukh also ended up forming a new 'jodi', that with Karan Johar in Kuck Kuch Hota Hai. The film was a milestone for his career as it turned out to be a blockbuster across the globe. He didn't mind playing Rahul all over again, first in designer fancy college outfits and then in three piece suits as a father of a girl. And from here on began a journey that turned Shah Rukh Khan from being just another superstar to an iconic figure that was going to dominate the proceedings in Bollywood for most part of the decade to follow.


2001-2005


Major successes - Kabhi Khushi Kabhie Gham, Devdas, Hum Tumhare Hain Sanam, Kal Ho Na Ho, Chalte Chalte, Veer Zaara, Main Hoon Na

Major disappointments - One 2 Ka 4, Asoka, Yeh Lamhe Judaai Ke, Swades, Paheli


From 2001 onwards began a golden phase which has stayed on with Shah Rukh Khan for years at stretch. Of course there was some faux pas at the very beginning with back to back failures like One 2 Ka 4 and Asoka. He wasn't expected in action outings like these while his dream to establish a production house of repute went kaput as well. An entire year passed by without any success but then there was a hurricane waiting right round the corner. The film was Kabhi Khushi Kabhie Gham which reunited him once again with Karan Johar and Kajol after Kuch Kuch Hota Hai. Rightly billed as the biggest multi starrer of those times with stars of the might of Amitabh Bachchan, Hrithik Roshan and Kareena Kapoor sharing screen space as well, the film shattered all records for Hindi films worldwide.


Opening to an unimaginable response all over and staying to at the top for a couple of years before Shah Rukh Khan's own Main Hoon Naa broke the record in India, Kabhi Khushi Kabhi Gham was a marathon. Yes, he played Rahul again but the film was more of a father-son story than a hero-heroine saga. While off screen rivalry of Shah Rukh Khan and Amitabh Bachchan had started making headlines, on-screen they were sheer dynamite. There was no looking back for Shah Rukh Khan here as he followed it up with Devdas that turned into a major success despite its heavy price tag. Kal Ho Na Ho gave a new dimension to films that were designed for multiplexes but also did well in the rest of the country. Chalte Chalte stays on to be one the smallest film of the Shah Rukh Khan repertoire but a good success nevertheless. Meanwhile, a small time film (which was much delayed and stuck in cans) called Yeh Lamhe Judaai Ke came and went but fortunately no one noticed its presence (or the lack of it).


The records continued to be created and broken at a relentless pace. Shah Rukh Khan played it safe with his next home production Main Hoon Naa, roped in debutant Farah Khan to direct the outing and declared unabashedly that 'masala' entertainers were in. The film opened to an earth shattering record, held it for two years, before Shah Rukh Khan's own Veer Zaara went on to break it and hold on to the numero uno spot for close to a year and a half. The film had Shah Rukh playing an old man for close to half its duration but since it is negativity that makes major headlines, a feat like this where Shah Rukh had decided to experiment (and succeeded too) wasn't given as much mileage as it deserved.


On the contrary, what came under fire was his portrayal of Mohan Bhargava in Swades. The film shocked the trade by taking a lukewarm opening. The reviews were mixed with some of them being overtly scathing. The film was rejected in theaters which is quite an irony because today, amongst a wide segment of audience, Swades is referred to as a cult outing. Swades has been highly popular on the home video and satellite circuits and it stays on to be a mystery as to how this film failed at the box office when his five-years-in-the-making Hum Tumhare Hai Sanam could emerge as a success?


[To be continued]


BOLLYWOOD NEWS
Catch us for latest Bollywood News, Bollywood Movies update, Box office collection, New Movies Release & upcoming movies info only on Bollywood Hungama.