As the iconic Oscar-nominated movie Lagaan completes its 20 years on June 15, Aamir Khan took us down memory lane by sharing his experiences, anecdotes, and memories while shooting the movie. He also shared his feeling about not winning the Oscar and how he looks at it now. During a media interaction, he was asked that Lagaan movie still stays relevant because it has that human spirit and leadership skills which will be relevant in the future too.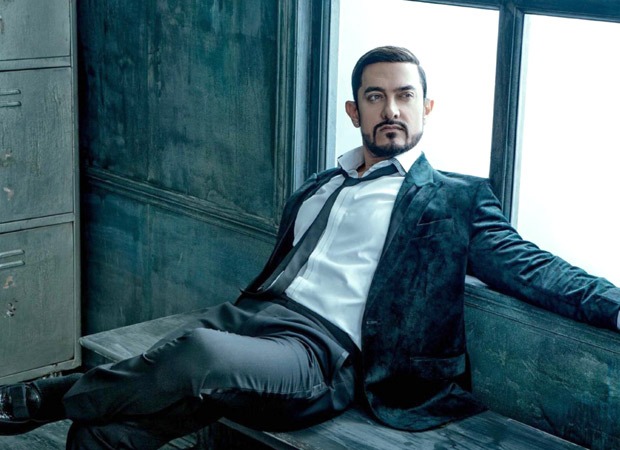 20 Years Of Lagaan EXCLUSIVE: Aamir Khan on the movie remaining immortal – "We'll see in 30 years if people are still interested"
When asked whether this factor will make Lagaan immortal, he replied, "No that's not why I would say it'll be immortal and I am not quite sure it will be immortal also. But, the fact that is that it lasted for 20 years and it works today after 20 years is something that is very, I am very happy about that. For any film to stand the test of time – every film can't stand the test of time. There are films that you see and you love at that time at that time, when you see them 10 years later you're like hmm did I like this film? Gadbad Hai! But at that time, you had liked it and so it was a good film for that time, maybe it doesn't work anymore for you so there are a lot of films like that."
He further added, "There are some films like Mughal-e-Azam, Mother India, Ganga Jamuna, you know these are like classic. Why are they classic? Because they stand the test of time. Sholay, it stands the test of time. You'll watch it 100 years later, like Mughal-e-Azam, the pace is slow, the dialogue is so high flown Urdu, it still binds you in, and it still binds you! And it's been made what? I don't know 70 years ago? So films have their quality, they stand the test of time. Which are those films? Can you plan them? I doubt it. They just get made. I doubt it. I don't think even when Mughal-e-Azam was being made; I don't think K. Asif thought that people would watch my film even after 70 years and say what a film it was! At that time K. Asif probably wouldn't have known."
Explaining further, Aamir Khan added, "So I am saying as creative people, we all are trying our best. Some of them become films that stand the test of time. As far as Lagaan is concerned, we know that it has stood the test of time for 20 years; will it stand the test of time of 30 years? We'll see in 30 years if people are still interested. But I am glad to know that it has connected so deeply with people. I always say Lagaan is a journey for me. It has started as a journey and it remains a journey. In this journey, some people have joined in the beginning stages, some people have joined later on, but it is a journey. It began with Ashutosh, I joined in, AR Rahman joined in, the actors joined in, and the technicians joined in – so all joined in this journey. In the making of the film, it's not just the actors and the crew, it's also the people who bring the film to the audience, it's the exhibitors, it's the theatre owners, it's the whole system its got so many aspects to it. So when this all happens then you finally watch the film."
Speaking of this Lagaan experience, Aamir added, "I feel that it has been a journey full of joy, full of learning. I've met so many new people and in that journey, the last people to join that journey are the audience. The audience has also become a part of the journey, now it's just not the Lagaan team's film, now it's the film of whoever watches it. So Lagaan is the film, that journey is ongoing even as we speak. And this journey has been a beautiful journey for me. It's the journey of learning, of meeting people, of creating relationships, of creating memories, of working together, of sharing emotions like today we are also sharing emotions. What are we sharing? We are sharing emotions what we felt. So this journey has been a fantastic journey for me in which different people have joined us and now in this journey, all of us are part of this journey for me. All of us have our unique memories in this journey. So Lagaan is one of those films you know, for me it's a journey and I am enjoying this journey as we go. So I am hoping it never ends. Let's just keep going on this journey."
In Lagaan, during the British Raj, a farmer named Bhuvan accepts the challenge of Captain Andrew Russell to beat his team in a game of cricket and enable his village to not pay taxes for the next three years. The film starred Aamir Khan, Gracy Singh, Rachel Shelley and Paul Blackthorne.
Also Read: Lagaan, Gadar released 20 years ago on this day, were historic hits
BOLLYWOOD NEWS - LIVE UPDATES
Catch us for latest Bollywood News, New Bollywood Movies update, Box office collection, New Movies Release , Bollywood News Hindi, Entertainment News, Bollywood Live News Today & Upcoming Movies 2023 and stay updated with latest hindi movies only on Bollywood Hungama.