The experience of watching a commercial, masala film in cinemas today is incomplete if audiences are not reacting with claps and whistles. This practice, once exclusive to single screens, has also crept into swanky multiplexes. And this trend's new avatar was born thanks to a film released exactly 11 years ago, named Wanted. It starred Salman Khan and Ayesha Takia in leading roles and were supported by Vinod Khanna, Mahesh Manjrekar, Prakash Raj, Manoj Pahwa, Mehek Chahal, Inder Kumar and Aseem Merchant. It was the official remake of the Telugu flick Pokiri (2006). Prabhudheva first made its remake in Tamil and then also helmed the Hindi version. The film was about a cop who goes undercover as a ruthless gangster and finishes off two notorious gangs and their masters in Mumbai.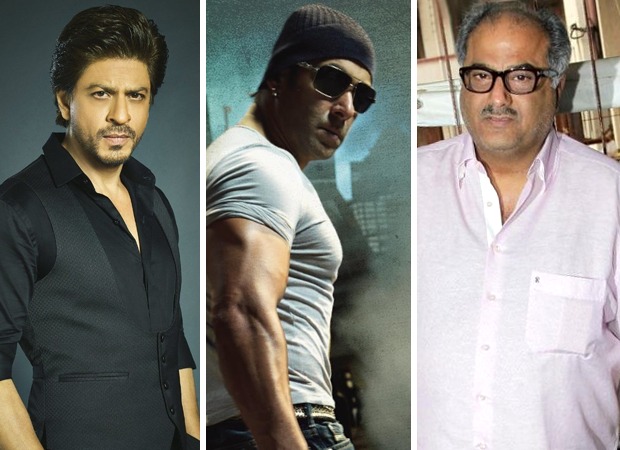 Wanted was a huge hit. It revived the career of Salman Khan and brought him back to the big league. Till today, he's following the 'Wanted' formula of making mass-friendly, action entertainers (and with him doing away with his shirt in the final fight). And audiences are not complaining. Even for the industry, Wanted was godsend. It was released at a time when the industry was reeling due to recession, aftermath of the multiplex-producers strike and back-to-back flops. It made the Bollywood fraternity realize the importance of kind of cinema and how audiences are ready to lap it up. Thus began the era of new-age masala flicks and it thrives even today.
On this joyous occasion, Bollywood Hungama spoke to its producer Boney Kapoor, who made Wanted as a joint venture with Sahara One Motion Pictures. The veteran filmmaker shared some exciting trivia about the film's making, casting, reception and a lot more, which is sure to surprise and thrill the movie buff in you!
1. A trivia on the popular website IMDb states that Shah Rukh Khan was the original choice and that he refused, citing that no one can play this role better than Mahesh Babu, the lead actor in the original film. Boney Kapoor however rubbishes this rumour, "Shah Rukh Khan was not offered Wanted. Salman was the one and only choice. I remember he was shooting for Partner (2007) and I had asked him to see the original film made in Telugu. He had cancelled the plan twice. Meanwhile, the Tamil film was to release and then it would have further led to a scramble for rights. Hence, I insisted Salman that he come and watch. He agreed. Post the shoot, he saw the film at midnight at Dimple Theatre. He loved it and did thumbs up to me and walked towards his car."
2. It is now known that Ileana D'Cruz, the actress opposite Mahesh Babu in Pokiri, refused Wanted as she had her exams coming up then. Boney Kapoor says, "Yes, Ileana was in close contention. We also thought of Genelia Deshmukh. There were also two top actresses who were interested but I had to politely say no to them since I wanted an actress who had never worked with Salman before. This is because of this crucial scene in the second half after Salman fights the goons in the train. This is where the girl says, 'I don't know if you are a good or a bad person, but the fact is that I love you.' We needed someone who was in awe of Salman and hence, looked for a new face."
3. Prakash Raj, a familiar face in Bollywood today, was reintroduced in Bollywood with Wanted. Boney, at this, reveals, "Prakash Raj was on standby as we were trying to cast an actor from Mumbai. However, we couldn't find one. Also, he was a part of the original film and thus it made sense to cast him. Incidentally, his first film in Hindi was also with us – Shakti - The Power (2002).
4. Wanted took over two years to be made and released. "We shot the film for around 200 days and Salman shot for nearly 168 days. We started the shoot somewhere in August 2007," said the producer.
5. Wanted songs, by Sajid-Wajid, are a hit even today and one of the songs that were widely promoted was 'Love Me Love Me'. However, the version we saw in the film was shot later. Boney Kapoor tells, "We shot 'Love Me Love Me' in Bangkok but then we decided to reshoot it. We filmed it in Surve Farms near Mumbai." Even 'Le Le Maza Le' was shot in the same location.
6. All the songs of the film were shot in a grand fashion and Boney Kapoor left no unturned to make them look visually stunning. He tells, "We spent Rs. 1 crore on the Salman Khan song, 'Most Wanted Track'."
7. Wanted began on a chilling note showing the villain Ghani Bhai (Prakash Raj) as a ruthless gangster enjoying a wrestling match and killing off his gang member, when he learns that he was deceiving him. Boney shares a great trivia, "The intro scene of Prakash Raj was shot much later, in Thailand. This is because we realized we needed a powerful scene to introduce his character as Hindi cinema audiences were not aware of him."
8. There was another addition in the Hindi version, "The scene where Prakash Raj's character realizes he's in a ship in the middle of nowhere was not there in the original. Initially, we wanted to shoot it on a dysfunctional oil rig and we tried to do so in India. But due to security reasons, we were not allowed. We then tried in other countries but it couldn't happen. Finally, we shot it in a shop near Bangkok, Thailand."
9. The film's title also underwent a change. Says Boney Kapoor, "Earlier, the title was Wanted - Dead And Alive. It was unusual because the popular term is 'Wanted - Dead Or Alive'. But we were keen on this particular title as the gangsters wanted Radhe dead while the cops wanted him alive. Once you see the film, you realize why that is so. However, then we decided to settle for just Wanted. This title was with Gaffar Bhai Nadiadwala and he was kind enough to give it to us". This explains why the Hera Pheri (2000) producer has been thanked in the end credits.
10. Wanted began the trend of having Eid releases for Salman Khan. Barring 2013 and 2020 (the latter due to the lockdown), Salman has had a release on this festival every year from 2009 to 2019. What's not known is that Wanted was to arrive in April 2009. The multiplex strike pushed it ahead, just like most films. Then, Wanted was to hit screens on July 3 and it was also to clash with Dulha Mil Gaya (2010), which featured Shah Rukh Khan in a supporting role. Then it was moved to August 7. Later it got a release on September 18, 2 days before Ramzan Eid. Boney Kapoor however adds to this trivia, "We tried to bring the film on Diwali 2008. But Salman's Yuvvraaj (2008) and Heroes (2008) was to be released then and hence, we pushed it to April 2009. This is when the multiplex strike was going on and this led to further delay. Eventually we settled for Eid."
11. One of the most heart-breaking developments was the Central Board of Film Certification (CBFC) awarding it with an 'A' certificate. Several industry insiders, trade and even audiences were left shocked since the film had violence but it was not too gory either. There were fears that it might restrict the film's appeal. Even Salman in many interviews expressed his disagreement with Wanted's 'A' rating. Boney explains, "Censors had become strict because of some mishap then. The original Telugu version had got 'A'. But the Tamil one was awarded 'U/A' and we expected the same for Wanted as well. Had Wanted got a U/A, it would have done 25-40% more business. Less than a year ago, Censors had given Ghajini (2008) a U/A certificate as well". Ghajini, starring Aamir Khan, was also a remake and had excessive violence, just like Wanted.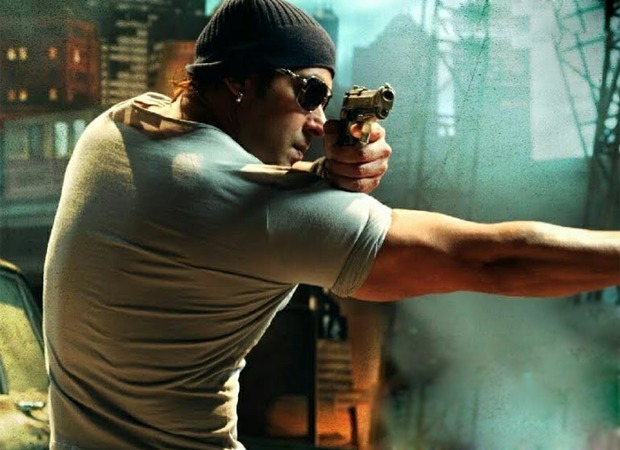 12. The audiences enjoyed not just the performances, music, action and humour but also the film's dialogues, written wittily by Shiraz Ahmed. 'Ek baar jo maine commitment kar di, toh main apne aap ki bhi nahi sunta' is one of Salman's most popular dialogues of his career. Boney Kapoor tells, "The one-liners of Wanted started a trend and were redone in various other films. Such one-liners have always been a hallmark of my films whether it's 'Mogambo Khush Hua' from Mr India (1987) or 'Be Positive' from No Entry (2005)."
13. Once Wanted was out, reports soon started pouring of how viewers have gone berserk. The management of Mumbai's Ankur cinema had to paint a 'Housefull' board because they didn't have one. Theatres in South Mumbai like Liberty and New Empire had to meanwhile dig out the 'Housefull' board from their storage rooms as they had not used those for a long time! In Paras cinema in Jaipur, the cops had to request the theatre management to sell 200 tickets less to keep the audience in control. In the biggest theatre in Hubli, Karnataka, almost 5,000 people gathered outside to buy tickets. Manoj Desai, executive director of G7 Multiplex in Mumbai, popularly called as Gaiety-Galaxy cinema complex, had summed up the madness in one sentence, "Wanted has got the film industry and also the single screen cinemas out of the ICU." Gaiety-Galaxy is like a barometer for the industry and the response there made it clear for Boney Kapoor that Wanted is a hit. "The response in Gaiety Galaxy was unbelievable," he says.
14. Wanted, surprisingly, did very well even in multiplexes. Boney Kapoor agrees and adds, "Wanted was critically rated very well too. Even The Times Of India gave 4 stars!"
15. Wanted added another feather in its cap, as shared by Boney, "The trend of repeat runs was very common at one point but had died down in the new millennium. However, Wanted was an exception. Even after a year, it used to be played in many centres. It used to not do huge business but nevertheless, it used to get decent footfalls."
16. Salman Khan's career got a new lease of life after Wanted. His fan following was already huge but it got bigger after this flick. Boney Kapoor states, "Post the release, the Wanted team including me and Salman went to Kolkata for a football match. However, Salman couldn't enter the ground. Such was the craze."
A lot of films' anniversaries are celebrated nowadays and many of these at times seem unnecessary. However, Wanted deserves to be feted as it was the first step in making our industry bigger and better. Today, most of the films in the Rs. 200 and Rs. 300 crore club belong to the action masala genre. Hence, Wanted is responsible for opening the eyes of the producers that such films are not dead, as believed then by many, and that they'll always have an audience. Boney Kapoor signs off by saying, "Wanted epitomizes that real Hindi cinema, if made well and with ample amount of masala, can never fail."
Also Read: Salman Khan wishes PM Narendra Modi on his birthday with a throwback picture
BOLLYWOOD NEWS
Catch us for latest Bollywood News, New Bollywood Movies update, Box office collection, New Movies Release, Bollywood News Hindi, Entertainment News, Bollywood News Today & upcoming movies 2021 and stay updated with latest hindi movies only on Bollywood Hungama.