Exactly ten years ago, on this very day in 2008, Anushka Sharma made her debut in the much-loved flick Rab Ne Bana Di Jodi. It was a low-key debut which was a surprise since the film starred superstar Shah Rukh Khan and was directed by Yash Raj Films' honcho Aditya Chopra. In a fact, just a year before, SRK went all out when he launched Deepika Padukone in Om Shanti Om. Thankfully, Anushka Sharma managed to leave a lasting impression with her performance and of course, her dance. Post-release, she came in front of the media for the first time and bowled everyone with her confidence, beauty and straightforward answers.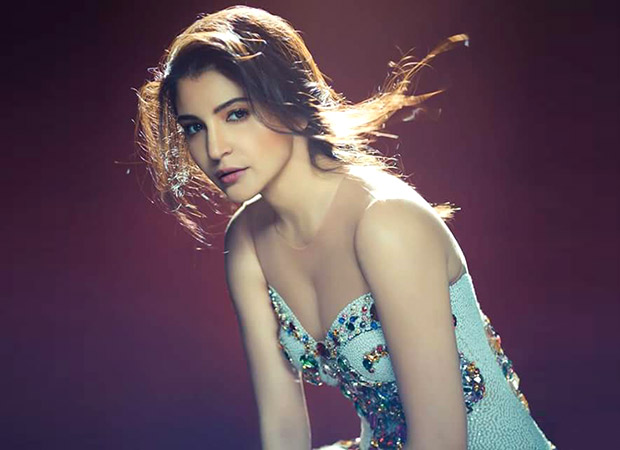 However, her career didn't take off in a huge way. She didn't even win the award for Best Debutant as she got defeated by Asin (for Ghajini) or as Anushka put it on 'Koffee With Karan Season 3', A-sin! Her next film came 1 ½ years later – Badmaash Company. It was an average grosser. And it was only with her third film – Band Baaja Baaraat – that she made it clear that she's here to rule and stay! She then delivered memorable performances in films like Jab Tak Hai Jaan, PK, NH 10, Sultan, Ae Dil Hai Mushkil, Pari and the recently released Sui Dhaaga.
As compared to her contemporaries, she didn't sign films left, right and centre. In these 10 years, she has had only 18 releases. But she has chosen roles very carefully. She has always ensured that she has a significant part even if she is in a supporting role. In terms of screen time, her role in Jab Tak Hai Jaan was lesser than the other two actors – Shah Rukh Khan and Katrina Kaif – but she left a tremendous mark. Same in Dil Dhadakne Do! While her contemporaries (not the ones who came post 2010) have all done item songs, she hasn't jumped into this bandwagon. Masala films are usually popular with heroines, even though such flicks most of the times reduce them to a mere eye candy. But she has never touched these films with a barge pole. Sultan was a masala film of sorts but not a typical one. It starred Salman Khan and there's a perception that heroines don't have much to do in his films. This is debatable but the perception remains nevertheless. However, Anushka had an author-backed role in this wrestling drama and audiences lapped it up!
Anushka's talent is revered and no wonder that most of the prominent directors have worked with her like Aditya Chopra, late Yash Chopra, Maneesh Sharma, Vishal Bhardwaj, Rajkumar Hirani, Ali Abbas Zafar, Aanand L Rai, Anurag Kashyap, Zoya Akhtar, Karan Johar and Imtiaz Ali! She's the only actress who has been directed by both Aditya and her father Yash Chopra, in Jab Tak Hai Jaan! Even when it comes to box office, she has created some records! She's the ONLY actress to have as many as three Rs. 300 crore grossers! These films are PK, Sultan and Sanju. One might argue that in Sanju, she had a small part and even if we leave this film out, she has two films in the Rs. 300 crore club and that's also a record for an actress! And there's more to come. She's one of the few actresses who have given a BLOCKBUSTER with each Khan – Rab Ne Bana Di Jodi with Shah Rukh Khan, PK with Aamir Khan and Sultan with Salman Khan!
Anushka Sharma also has been a trendsetter. Among her contemporaries, she was the first one to turn producer with the 2015 thriller NH 10. She was also the youngest among her contemporaries to get married at a time when the perception still exists that the career of actress is over or affected after tying the knot. She got hitched a year ago on December 11 with cricketer Virat Kohli and she's kind of credited to commence the shaadi season in Bollywood! After all, Sonam Kapoor, Deepika Padukone and Priyanka Chopra also tied the knot in succession after her shaadi.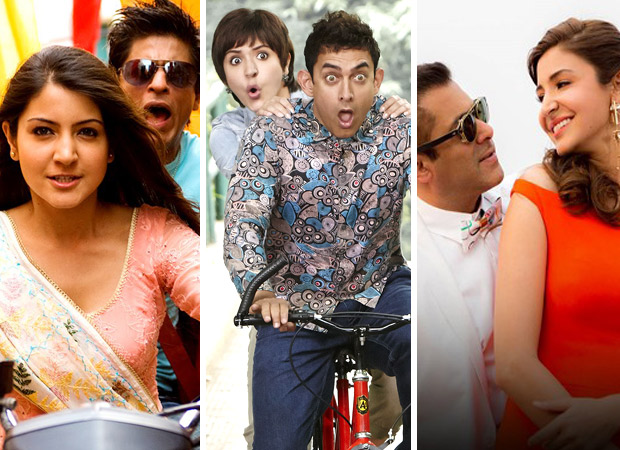 Finally, what also makes Anushka Sharma special is that her interviews are a treat to read. She doesn't mince words and openly reveals that endorsements are important not because she always believes in the product but because it pays well! At the same time, she can be extremely diplomatic and witty when she doesn't want to answer a question. For a long time, she wisely hid her relationship status with Virat Kohli. She does the same when she doesn't want to talk about her next flick or any other such detail. I had a first experience of it in 2008 itself. I had not joined the industry then and was merely a movie buff. During the Bollywood Hungama live chat, I asked lot of stuff. One question I threw at her was, 'Is Aditya Chopra exactly like Surinder Sahni in real life?' I had this doubt since Aditya is believed to be reclusive and soft-spoken, just like the lead character played by Shah Rukh Khan in Rab Ne Bana Di Jodi. Anushka gave a witty reply, "Fenil, we are all like Surinder Sahni ....which means good and honest"!
There are many more such instances and below, we have brought you some of her famous quotes from her interviews over the years
1. On catfights:
"It's so stupid and so petty and I am not a petty person. Honestly speaking, neither are the other actresses. It also benefits the publicists and those are the people I would blame for all this. You will never get a call from Monica (her publicist) telling you 'usko neeche dikhane ka'. She would not do that because I am not like that. I would never have a PR person because your publicist and your team are an extension of who you are"
2. On love and money (before her marriage):
"Love (has) always (been my priority). Money has never been my priority. Since I was a kid, I have never dreamt of a big house or a big car. I will never do something if someone says 'isme itna paisa mil raha hai'. I went to London and I stayed with my friend. And if I had eaten something, I would wash the dishes and put them back where they belonged. That's my upbringing because I come from a middle class background. There were times when my mother, while ordering in a restaurant, looked more to the right side of the card... So I have seen that also, but it's not something that's ever driven me. It's only nowadays that I have started buying things like bags and clothes and stuff like that. I get so excited though."
3. Anorexic Anushka?
"What do I say about being dubbed 'anorexic' by the media? It was such a rubbish PR activity. It got blown out of proportion. That incident stressed me out so much that I lost even more weight"
4. Anushka on the importance of sports, before marriage (notice how she subtly plugged in Virat):
"I feel privileged to be born in a generation where gadgets aren't the only source of entertainment. Today's kids are hooked to gadgets. My kids will always be engaged in sports. Sports are best for personality development. See sportspersons like Saina Nehwal and Virat Kohli. Notice the way they talk. They're driven individuals. Every child needs to learn a sport. It inculcates character"
5. Anushka on pyaar and dosti:
"I go to the sets, I do my work and I come back home. Ranbir (Kapoor) is my friend. Arjun (Kapoor) is my friend. I can be friends with the boys I work with and not sleep with them. But not everyone will believe me"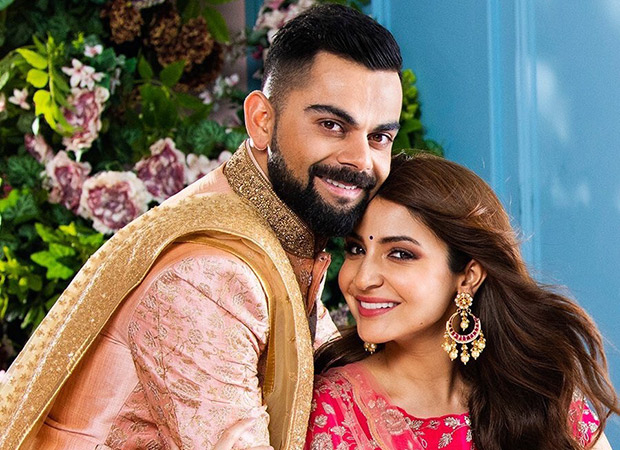 6. Anushka's valid point on kissing and marriage:
"It's silly when actresses say they will stop kissing on screen just because they are married. It's a job, for God's sake—how did you kiss on screen before you were married then?"
7. 2 weeks before Deepika Padukone opened up about her depression, this is what Anushka Sharma had revealed:
"I have anxiety. And I'm treating my anxiety. I'm on medication for my anxiety. Why am I saying this? Because it's a completely normal thing. It's a biological problem. In my family there have been cases of depression. More and more people should talk openly about it. There is nothing shameful about it. I want to make this my mission, to take any shame out of this, to educate people about this."
8. When she was trolled for Indian cricket team's defeat in ICC World Cup 2015:
"It was obviously very harsh. But you have no option and you have to find a way of dealing with it. It was very nasty what was being said. It was like bullying and regressive. And it is sad to know that this is how people think about women being these kind of Mandakinis who are there to distract men rather than the contribution they make to society"
9. This is going to make a lot of youngsters jealous of her family:
"Nobody would dare ask my family about my marriage. My parents are very progressive, though they come from a small town. It's all in our minds. Nobody would even dare to ask me when my brother is getting married. And if they do, my parents say, 'Unki life hai, jab unko karna hai woh karenge, humko kuch lena nahi hai unki shaadi se'"
10. Break-up talk:
"Women deal with break ups instantly. In the sense that when there is a break up, women react, they go through the pain, sadness and everything. Because that's how women are wired. Boys have a tendency to not recognise their emotions. They don't get their emotions and their feelings and they don't think deeply about things. Women look into everything so intricately that they will get into it and right after a break-up, they are a mess, while the boys don't even realise it. It hits boys much later and hits them very hard"
11. Friendzone talk:
"If there's a guy who I consider a friend and I only have feelings of a friend for him and if I get to know that he has other kinds of feelings for me, I will be very honest with him. I won't ignore it. I will actually ask him if he doesn't want me to be friends with him. I am not suffering being his friend but if he is suffering being a friend to me because he's got feelings for me, then I would give him the option to not be friends with me."
12. On rumours that Virat Kohli is helping her production house financially:
"I don't need any financial help from anybody and I don't say that with arrogance, I say that with pride. It's just that I have reached so far, on my own accord and nobody can take away my credit away from me"
13. 'Anti-social' Anushka:
"Calling all my characters bubbly is actually a bit of a stretch. As a person, I'm anything but bubbly. I would prefer to not talk at all, if that was an option. You live in a society and you have to speak to each other to converse. But I would be happier being an animal who doesn't have to talk to anybody"
Anushka Sharma's upcoming film, Zero, releases in the next ten days where she once again plays a strong character. Needless to say, the industry, trade and audiences are looking forward to her performance with high hopes and expectations, just like everytime! She has had a great run till now and here's hoping she continues to rock and rule and create many more benchmarks!
Also Read: Anushka Sharma and Kartik Aaryan named PETA India's Hottest Vegetarians of 2018
BOLLYWOOD NEWS
Catch us for latest Bollywood News, Bollywood Movies update, Box office collection, New Movies Release & upcoming movies info only on Bollywood Hungama.