The Irrfan Khan – Saba Qamar starrer Hindi Medium released just 10 days ago in China. Directed by Saket Chaudhary the film opened on a thunderous note fast surpassing the opening day collections of previous big ticket releases like Bajrangi Bhaijaan and Dangal at the Chinese box office. However, now on its tenth day in the Chinese market the business of the film seems to slowing down. In fact, reports show a drastic drop in collections which is being attributed to new releases hitting screens in China.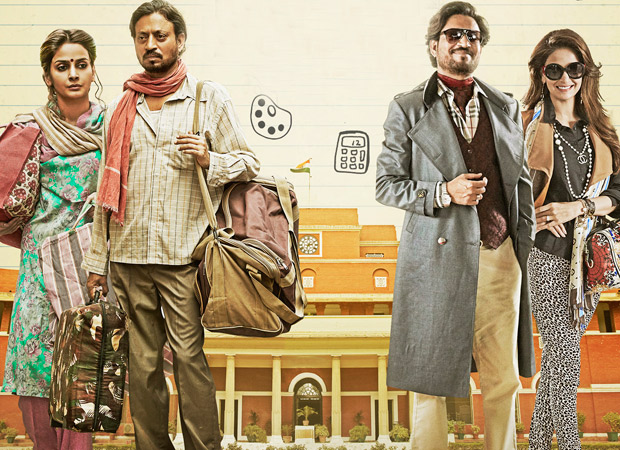 Collecting USD 0.60 million [Rs. 3.91 cr] on Day 10 at the China box office, the business of Hindi Medium seems to have taken a direct hit with the release of the Hollywood films, Rampage and Annihilation. If that wasn't all, the film which has till Day 9 been dominating the daily highest grossers list at the second spot has now slipped to the fourth position.
Looking at the current trend, while Hindi Medium still manages to hold on at the China box office, estimates state that the film is likely to rake in a further few crores with the Rs. 200 cr target looking a bit distant now.
Hindi Medium China Box Office at a glance
Day 1 – USD 3.39 million [Rs. 22.05 cr] with 6,79,096 admissions
Day 2 – USD 6.28 million [Rs. 40.81 cr] with 12,77,590 admissions
Day 3 – USD 6.04 million [Rs. 39.21 cr] with 12,62,292 admissions
Day 4 – USD 3.82 million [Rs. 24.79 cr] with 7,95,450 admissions
Day 5 – USD 1.74 million [Rs. 11.29 cr] with 3,66,513 admissions
Day 6 – USD 1.29 million [Rs. 8.39 cr] with 2,71,539 admissions
Day 7 – USD 1.23 million [Rs. 8.04 cr] with 2,49,577 admissions
Day 8 – USD 1.16 million [Rs.7.57 cr] with 2,34,434 admissions
Day 9 – USD 1.08 million [Rs. 7.04 cr] with 2,23,379 admissions
Day 10 – USD 0.60 million [Rs. 3.91 cr] with 1,25,184 admissions
Total – USD 26.77 million [Rs. 174.55 cr]