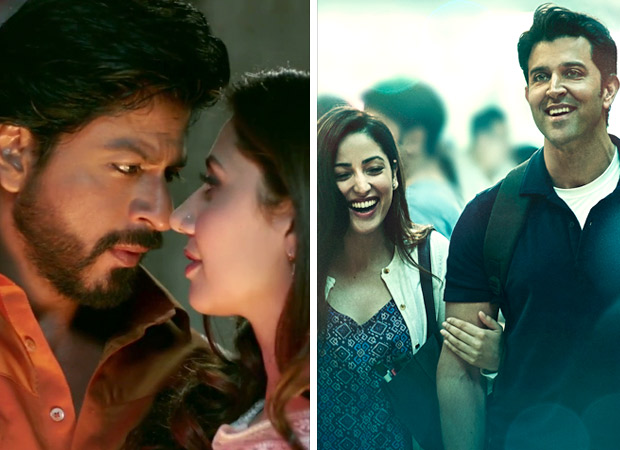 On January 25, after much talk and hype we finally witnessed the clash between Shah Rukh Khan and Hrithik Roshan on the big screen with their film Raees and Kaabil going head to head at the box office. While both the films that were contrastingly different had their own merits it was finally down to the audience to play judge and jury to their eventual box office fate.
However, even before their release the popular sentiment was that Raees that features Shah Rukh Khan in a grey shaded character would emerge as the leader considering that the actor is in fact and bigger name and enjoys an ardent fan following. On the other hand, Hrithik Roshan though not among the big Khans of Bollywood is a major star in his own right who enjoys a fan following that might not be as big as Shah Rukh's. Resultant of this was clear that Raees would emerge as the leader at the box office.
In this report we take a look at the box office performance of both the film in the overseas markets to analyze how different were the two in terms of collections. With just a glance at the figures it is plainly evident that Shah Rukh Khan's Raees has emerged as the clear leader, taking a huge lead over Hrithik Roshan's Kaabil.
The territory wise breakup is as follows
Australia
Raees - 570,592 USD [Rs. 3.83 cr.]
Kaabil - 159,995 USD [Rs. 1.07 cr.]
New Zealand
Raees - 161,579 USD [Rs. 1.08 cr.]
Kaabil - 80,575 USD [Rs. 54.15 lacs]
United Kingdom
Raees - 1,161,360 USD [Rs. 7.80 cr.]
Kaabil - 809,148 USD [Rs. 5.43 cr.]
U.S.A
Raees - 2,121,439 USD [Rs. 14.25 cr.]
Kaabil - 365,553 USD [Rs. 2.45 cr.]
Canada
Raees - 582,488 USD [Rs. 3.91 cr.]
Kaabil - 198,031 USD [Rs. 1.33 cr.]