Actor Rajinikanth started a two-day shoot with survivalist Bear Grylls for his show 'Into The Wild' on Monday. On Tuesday, there were reports doing the round that the actor was injured during the shoot. However, according to latest reports, an official from the Bandipur Tiger Reserve has claimed that the superstar has not suffered injuries during the shoot.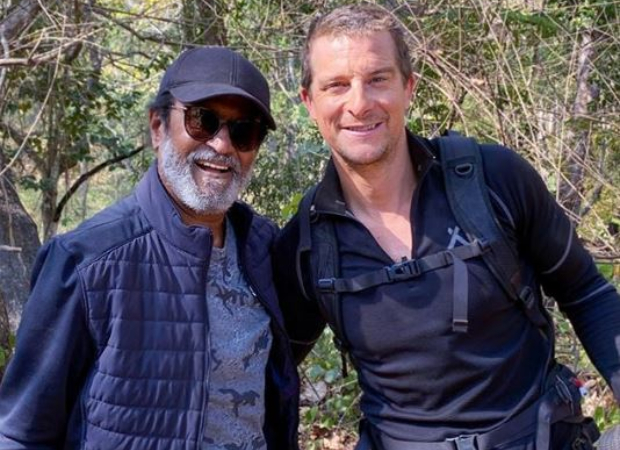 T Balachandra, the reserve's director and conservator of forests while speaking to a news agency said that the reports are false. He further said that according to the screenplay, there was a shot in which Rajinikanth has to fall down from a rope. The official reiterated that it was all part of the screenplay.
After completing the shoot, Rajinikanth left for Chennai. Balachandra dismissed the news of Rajinikanth's injury as fake news.
Balachandra further said that they had given the Discovery channel permission to shoot in the Bandipur Tiger Reserve for 6-8 hours. He said that the shoot began at 11 am and concluded by 4 pm. He also informed that the team paid as per the norms and for four days they paid Rs 10 lakh.
In 'Into the wild', former British serviceman Grylls showcases survival strategies in extremely challenging conditions in the most remote locations around the world. This is Rajinikanth's first TV venture after 43 years in cinema, the channel said in a statement on Wednesday.
"I agreed to finally make my debut on TV after more than four decades of Cinema," said Rajinikanth in a statement about shooting 'Into the Wild' with Bear Grylls.
Grylls also took to social media to post a picture with him.
After our episode with Prime Minister @NarendraModi of India helped create a bit of TV history, (3.6 billion impressions), superstar @Rajinikanth joins me next, as he makes his TV debut on our new show #IntoTheWildWithBearGrylls on @DiscoveryIN. #ThalaivaOnDiscovery pic.twitter.com/WKscCDjPZc

— Bear Grylls (@BearGrylls) January 29, 2020

Also Read: Private flight with Rajinikanth on board suffers technical snag