Shah Rukh Khan and Gauri Khan made a fashionable entry at the Vogue Power List 2019 which was held at St Regis in Mumbai. A video of the two entering the event went viral as the superstar was seen bending down to pick up his wife's long dress trail to prevent people from stepping on it.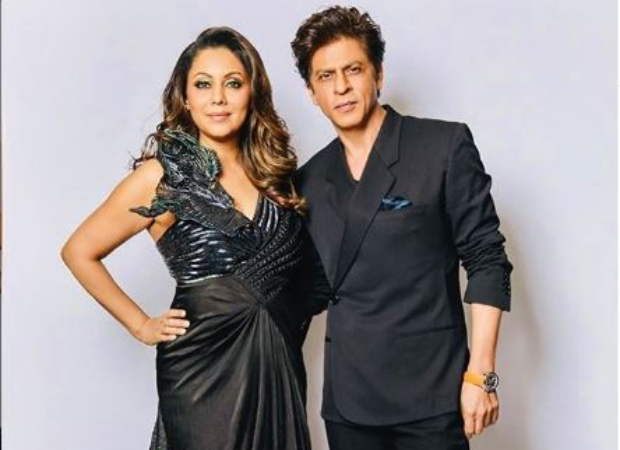 In the video, it can be seen that Shah Rukh promptly lifted up the train of Gauri's dress a little higher from the floor as she entered the venue to help her walk onto the red carpet.

Gauri graced the event in a stunning black gown with a green metallic trail while Shah Rukh rocked a clean-shaven look and suited up pretty well. The actor also picked a green pocket square to match his wife.

At the event, the couple was honoured with the 'Most Stylish Couple Of The Year' title. Meanwhile on Monday, also attending the Vogue Power List were stars such as Akshay Kumar, Katrina Kaif, Anushka Sharma, Shilpa Shetty, Hrithik Roshan, Janhvi Kapoor, Huma Qureshi and others.
Also Read: Indonesian actor dedicates his award to Shah Rukh Khan; gets a reply from the superstar