After promoting Quantico all around the United States, Priyanka Chopra is back in India for a really short work trip. The actress, who is a tourism ambassador for Assam, is visiting the state for 'Awesome Assam' campaign shoot. Priyanka is currently in Jorhat enjoying the beautiful place while shooting for the advertisement. On her first day of the visit, she visited a school and enjoyed Bihu dance, spent time by the pool enjoying local Assamese songs.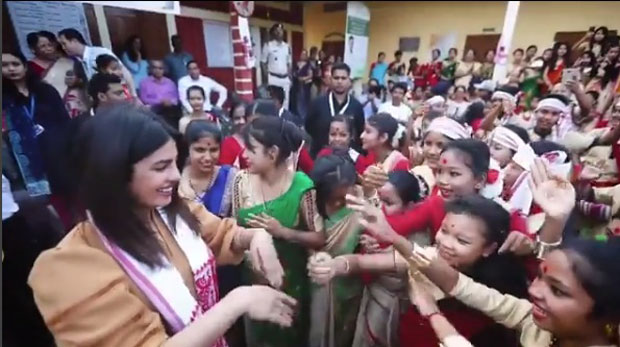 Priyanka Chopra visited the Subarna Prabha Bordoloi Girls High School and tried learning to dance Bihu with the girls. "The part I enjoy the most... joining in the fun! These young ladies put on an amazing performance for me and it was great to see their confidence and excitement towards life. This is in large part because they are in a school environment that keeps them safe. They are in charge of building their own futures...their own lives. Keeping a girl in school has so many positives, especially seeing them happy and thriving. A great start to my trip to #AwesomeAssam," she captioned a video she shared while learning the dance.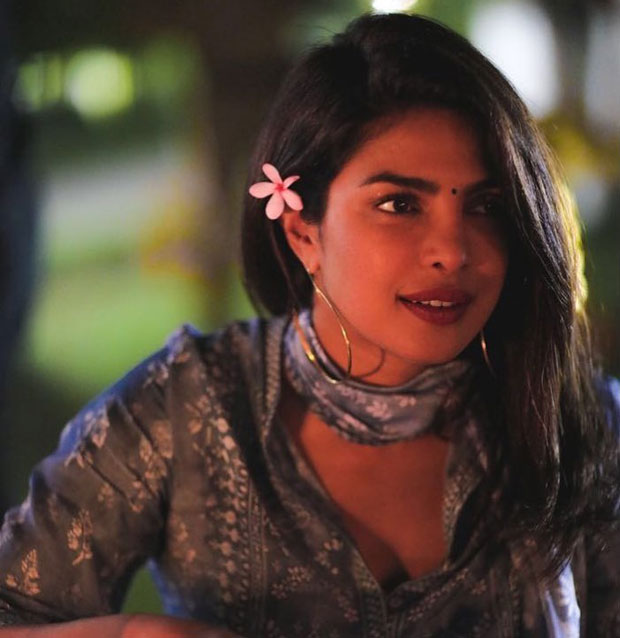 Later, on Saturday night, Priyanka was in a floral dress with a flower on her ear as she enjoyed dinner amid traditional Assamese songs. Sharing a photograph, she wrote, "'Just living is not enough... one must have sunshine, freedom and a little flower'" -Hans Christian Anderson. What makes you feel alive?"
Priyanka further took to her Twitter to share photos with a little girl who taught her to wear traditional Assamese saree. She wrote, "Lil Radha (7 yrs) with her big eyes and smile showed me how the 'Mekhela Sador', traditional Assamese Sari is worn! #AwesomeAssam #India."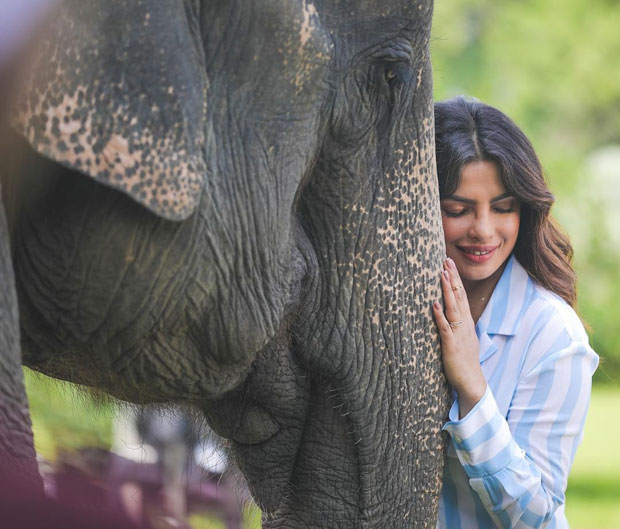 Then, while shooting in Jorhat, Priyanka met an elephant named Geeta. She wrote, "She felt tough at my touch, yet her eyes revealed a gentleness that cut through my defences. And...there we stood...two of god's creations, stripped of all that was man made, and connecting on a deeper level. Thank you Geeta...for your strength, your beauty, and your grace. #AwesomeAssam."
Meanwhile, on the work front, the third season of Priyanka Chopra's Quantico has begun. The three-year gap and complete revamp of the show looks interesting in the ongoing storyline. The show airs in India on Saturdays at 9 pm on Star World.
Priyanka Chopra will likely start shooting for Ali Abbas Zafar's Bharat alongside Salman Khan in August 2018 or post that. Speaking to international magazine Esquire, she recently said, "[Bharat] is the Indian movie I signed this year. It's the quintessential Bollywood movie, which I haven't done in many years. A lot of them were dramatic and thematic. This one's going to be out and out entertainment. I'm excited! I haven't been back to do a movie in two or three years now."
On joining the Bharat family, Priyanka Chopra earlier said, "I'm looking forward to begin shooting this film and working with Salman and Ali again after a considerable time. I've learned a lot from them in our previous collaborations and am excited to see what this one has to offer. I'm also looking forward to working with Alvira and Atul and the entire team of Bharat."
Directed by Ali Abbas Zafar, produced by Atul Agnihotri's Reel Life Production Pvt. Ltd and Bhushan Kumar's T-Series, Bharat is releasing during Eid 2019.
Priyanka Chopra busy in Assam Tourism ad shooting in Jorhat. Hundreds of public waiting eagerly to see her shooting pic.twitter.com/iIIH09lG2Z

— atanu bhuyan (@atanubhuyan) April 29, 2018
BOLLYWOOD NEWS