It is going to be a wedding to remember as actress Meghan Markle is set to tie the knot to Prince Harry on May 19 at Windsor Castle in Windsor. The couple secretly began dating in 2016 and announced their engagement on November 17. As Meghan Markle is set to walk down the aisle, many of her friends and family members will be in attendance including our Bollywood diva Priyanka Chopra.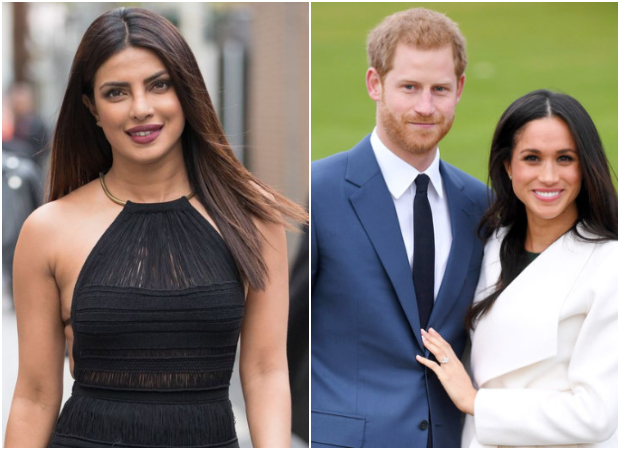 Priyanka Chopra and Meghan Markle, who met at Elle magazine event years ago, have been great friends for over three years. As their close friendship has been seen on social media, this prompted rumours that she will be attending the most awaited royal wedding. While she had not confirmed it, just earlier this week, she finally said that she is, in fact, attending the royal wedding. In an interview on Live with Kelly and Ryan, Priyanka confirmed to Kelly Ripa by saying, "Yes, I am going! That's all."
Talking about the upcoming nuptials, Priyanka Chopra clarified that she is not the bridesmaid. Speaking to People magazine, she said, "I'm super excited about her and her big day. It's not just going to be life-changing for both of them, it's life-changing for the world that needs to see strong women as icons, and I think Meghan has the potential to be that."
She further said, "She's just a really real girl. She's a girl's girl. She's a really relatable young woman who is concerned about the world just like you and I are. That's what I love the most about her. I feel like her authenticity is what's going to make her really stand out in this new life she's going to take on."
Just recently, Meghan Markle was named amongst the TIME 100 most influential people. As Meghan is off all social media since her engagement to Prince Harry and prepping for the upcoming wedding, she did not attend the TIME 100 gala recently in New York City. As the announcement was made, Priyanka could not stop raving about her BFF. She wrote, "Somewhere among biryani, poutine and endless conversations, I realized just how deeply Meghan Markle cares for the world. With her, what you see is real, and what you get is a relatable young woman with her heart and mind in the right place. Her compassion, evident in the causes she supports, and her drive to break down stereotypes—obvious in her actions—will connect her to a generation in much need of kindness.
This ever-smiling, strong free spirit found her prince, fell in love and in turn made a cynical world believe in fairy tales again. But more than anything else, Meghan is an important influencer in a world that needs strong public figures to respect and look up to. People the world can be inspired by. Meghan, standing shoulder to shoulder with Harry, will be a princess for the people.
Love always, my friend. Live happily ever after."
According to the reports, more than 2000 members of the public have been officially invited to watch the carriage procession after the wedding. Meghan Markle and Prince Harry's royal wedding, which is set for May 19, will be a sight to remember.
Also Read : Priyanka Chopra likely to begin shooting for Salman Khan starrer Bharat in August
BOLLYWOOD NEWS