'Main Shayar To Nahin' in Bobby gave birth to two stars. Rishi Kapoor who lip-synced this timeless song and Shailendra Sing who actually sang the tune to eternal fame. Singh, now 67, living alone in blissful isolation, blames his own poor networking abilities to his short-lived stardom. "I don't speak about my past glory and when my friend Chintu (Rishi Kapoor) passed away I saw that wonderful phase in my life when we both dazzled the world come to a closure," says the affable singer when I coax him into an interview.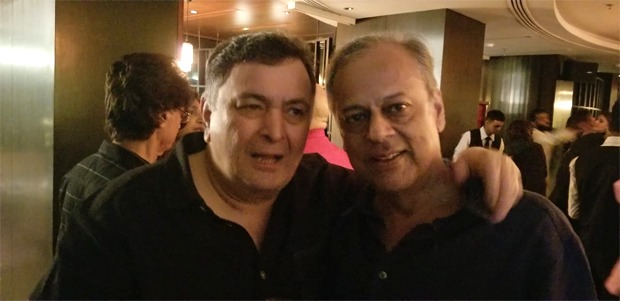 "I met him after he returned from his treatment, three months ago. He was his usual self, so full of life, sparkling with humour and warmth…Why does such a man leave us so quickly? We were almost the same age. I still remember a very young fair-skinned boy standing quietly in the studio when I was recording 'Main Shayar Toh Nahin' for Raj Saab and Laxmikant-Pyarelalji. He didn't say anything. Just kept observing, later he introduced himself as the hero of the film that I was singing for, says Shailendra fondly.
How did he, a newcomer, get such a prized singing assignment like Bobby? Shailendra sighs, "Even I wondered why, and how. I had nothing to do with the film fraternity. I lived in Pune and learnt classical Hindustani music from my Guru. Then suddenly one day I was told that Raj Kapoor Saab was looking for a fresh voice for his son, and why don't I try for it?"
Shailendra "gave it a try" with no expectations. "How was I to know that Raj Saab would like my voice? At that time I had no idea what it was for, that Raj Saab was making a film called Bobby with his son Rishi Kapoor in the lead. Or that the composers were the great Laxmikant-Pyarelal and that my duets would be with the Singing Queen Lata Mangeshkarji. I knew none of this."
Here came a seemingly insurmountable hurdle. "Laxmikant-Pyarelal wanted the voice of Mohd Rafi Saab for Chintu. But Raj Saab was adamant. It had to be a fresh new voice for Chintu. Aur bhala Raj Saab ki baat kaun taal sakta ttha? So there I was, being told by Laxmikantji to sing something, anything…And guess what I chose to sing for him? 'Dekha Na Haye Re Socha Na Haye Re' from Bombay To Goa. An R D Burman composition for Laxmikant-Pyarelal! I remember the very talented composer Rajesh Roshan played the congo as I sang for Laxmi-Pyareji. That was the song of my life 'Dekha Na Haye Re Socha Na Haye Re'. I never cared about cultivating the right people in the film industry, or belonging to any camp."
Thereafter a couple of significant incidents happened in the Kapoor parivar. "Daboo (Randhir Kapoor) got married. Raj Saab lost his father (Prithviraj Kapoor). Finally I recorded 'Main Shayar Toh Nahin'. Everyone congratulated me. I was formally introduced to the film fraternity by Raj saab at a get-together. I remember Sharmila Tagore, Mumtaz, Rajesh Khanna, R D Burman they were all there. My dream run had just begun. The duets with Lataji were yet to come, though she was there for my recording of 'Main Shayar Toh Nahin'. I remember she introduced herself (as though I didn't know who she was!), watched me sing and then left quietly. Soon I was singing 'Hum Tum Ek Kamre Band Ho' with her. The first of our three super hit duets in Bobby. She saw my nervousness and put me at ease. I became a lifelong fan. My day still starts with her song. By the way 'Main Shayar Toh Nahin' was re-recorded. I had to do it a second time, though I thought I was better in the first version."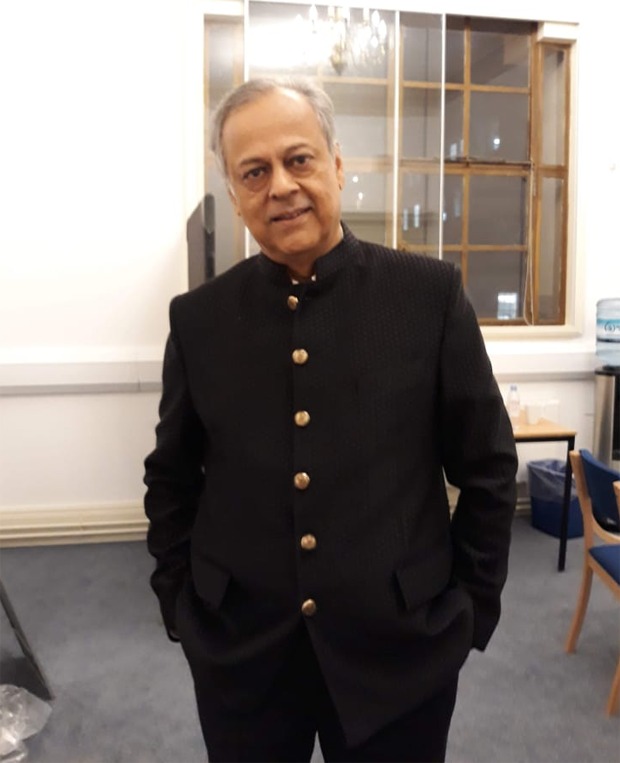 Shailendra Singh reveals how his dream of becoming Rishi Kapoor's permanent ghost voice were shattered. "I thought I'd be Chintu's ghost-voice, just like Mukesh Saab for Raaj saab. Chintu of course believed in my voice. He would always recommend me. I sang two songs for him in his second film Zehreela Insaan. I was supposed to sing a third song 'Oh Hanseeni', which became the biggest hit of the film. Before I knew it, the song was taken away from me and given to Kishore Kumar Saab."
An identical situation arose during Saagar. "I was told S P Balasubramaniamji would be Kamal Haasan's voice. And I would be singing all the songs for Chintu. I recorded one song 'Jaane Do Na' with Ashaji for Saagar .It was used for the mahurat of the film. And then suddenly, all the other songs were sung by Kishore Kumar Saab. I don't blame anyone for this sudden change. Kishoreda was a much bigger and better singer than me. I am happy to have got songs like 'Main Shayar Toh Nahin' (Bobby), 'Humne Tumko Dekha' (Khel Khel Mein), 'Sham Suhanee Aaye' (Zinda Dil), 'Hoga Tumse Pyara Kaun' (Zamane Ko Dikhana Hai), 'Jaane Do Na' (Saagar) and 'Oh Meri Jaan' (Manzil Manzil). The rest was all destiny."
In 1994, Shailendra Singh was hospitalized for complication due to diabetes. "The talk in the industry was that I had a heart attack and that I had died. I didn't die. But the rumours killed my career."
Shailendra's acting ambitions also came in the way of his singing career. "I played the lead in a couple of Hindi films Agreement opposite Rekhaji and Do Jasoos where I got to work with Raj Saab as an actor. Then I did guest appearances in two films with Bhaijaan (Mehmood) Ginny Aur Johnny and Naukar. I was very close to Bhaijaan. I also played the lead in a Bengali film Ajosro Dhanyobaad with Aparna Sen as my leading lady. I spoke all my dialogue in Bengali and sang all the songs…I soon realized acting wasn't my forte. Singing was. And singing it shall remain. Even today no matter where I go at every concert the audiences go wild when I sing 'Main Shayar Toh Nahin'. Incidentally Chintu returned to sing 'Main Shayar Toh Nahin' in Kunal Kohli's Hum Tum in my voice. It was a grand reunion. Now I will sing 'Main Shayar Toh Nahin' for Chintu when we meet again. "
Also Read: Dimple Kapadia's big Rishi Kapoor connection & little Irrfan Khan connection
BOLLYWOOD NEWS
Catch us for latest Bollywood News, New Bollywood Movies update, Box office collection, New Movies Release , Bollywood News Hindi, Entertainment News, Bollywood News Today & upcoming movies 2020 and stay updated with latest hindi movies only on Bollywood Hungama.