Priyanka Chopra has no time to rest. The globetrotter flies from one destination to another for her films and TV show. The actress just recently completed the shoot of her show Quantico in Ireland. From red carpets to magazine shoots to brand endorsements, there's no stopping the desi girl. It is known that Priyanka Chopra was roped in as the global brand ambassador for Pantene. In the past year, she has done several campaign shoots and videos for it. Now, in the latest campaign video, Priyanka Chopra is responding to the hate in the gentle way possible.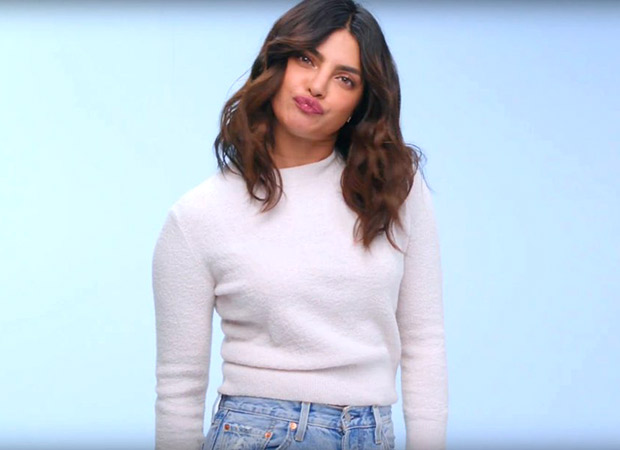 Priyanka Chopra recently shot a video for Pantene which is a campaign titled 'Go Gentle'. In the video, she responds to the harsh comments about her lips and her hair. She read out some of the negative comments and responded in the most Priyanka way. Some of the comments were, "I want to call Priyanka fish-lipped but I don't want to insult the fish" and "Why are the fashion police ragging on Priyanka Chopra's Golden Globe dress; they should just arrest her hair and lips."
Priyanka, then, read some positive comments and said that the Internet should a place meant to seek inspiration or encouragement. She said, "Being harsh shows insecurities. Being harsh shows weakness. With so much harshness in the world, all the more reason to go gentle." Sharing the video, Priyanka said she is very proud of the campaign. She captioned it, "This project left me speechless ❤ The world can be a harsh place, it's time to #GoGentle @Pantene."
Priyanka, in a statement, said, "The Internet is one example of a place where people look for inspiration or encouragement, it shouldn't be a place where being put down is the norm. I'm proud to partner with Pantene on the #GoGentle message and demonstrate to people that kindness takes more strength than anger or harshness. I'm honored to be working with a brand like Pantene that is recognizing this."
Pantene is emboldening consumers to be kind in the face of negativity and help spread the message to #GoGentle in challenging situations. In addition to sharing the video of Priyanka, Pantene is equipping women with GIFs of Priyanka memes and emojis to encourage a #GoGentle response during difficult interactions online.
Meanwhile, ABC Studios announced Priyanka Chopra's Quantico season 3 will air on April 26, 2018. Reprising her role as Alex Parrish, the small season will have 13 episodes and will take over Thursdays at 10 p.m.
Also Read : Slay gal! Bharat star Priyanka Chopra's 'Desi Girl' retort to Salman Khan is all things COOL
BOLLYWOOD NEWS