Siddharth Anand's movies rework old lyrics with fresh tunes
While traditional or old popular compositions are frequently reworked in movies, director Siddharth Anand has shown a predilection to repeat or rework such lyrics rather than tunes. The very popular 'Besharam Rang' from Pathaan begins with the lines 'Hamein To Loot Liya Milke Ishqwalon Ne' which is a throwback to the 1958 film Al Hilal's endemically popular qawwali, 'Hamein To Loot Liya Milke Husnwalon Ne / Kaale Kaale Baalo Ne Gore Gore Gaalon Ne'.  The director's earlier film, War not only had a dance number with the mukhda 'Jai Jai Shiv Shankar' (the Aap Ki Kasam evergreen) but also used the much-celebrated 'Ghunghroo Toot Gaye' with versions heard at least twice before in films (in Naushad's Dharam Kanta and Bappi Lahiri's Param Dharam in the 1980s) as well as from Runa Laila and Pankaj Udhas, all with minor tweaks in lyrics.
Trivia Tunes: From Siddharth Anand reworking old lyrics with fresh tunes, to Anand Bakshi likening himself to a shopkeeper, and Javed Akhtar highlighting the uniqueness of Hindi cinema, here's Bollywood music trivia for the month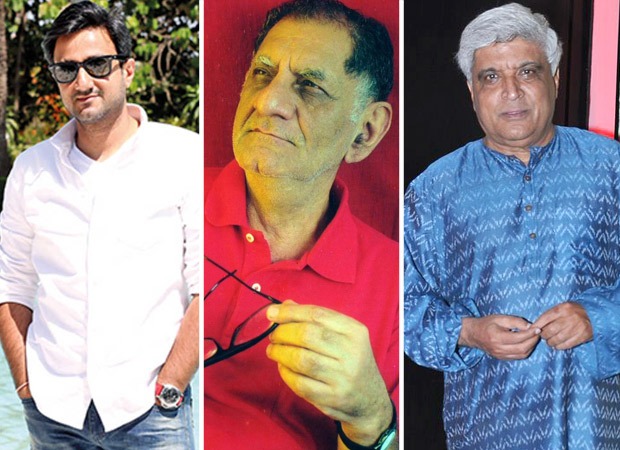 When Anand Bakshi likened himself to a shopkeeper
And lyrics remind us of the peerless Anand Bakshi, who was humble enough to accept that he had a "shop" from which producers could choose "what they wanted". In 1997, when he replaced Majrooh Sultanpuri in Yugpurush as the latter refused to write what he termed "cheap" lyrics for a situation, he famously said, "As a shopkeeper, I cannot tell a customer, 'Here, I like this, so buy it and pay me too for it!' The customer should buy what he likes, and pay me for that!"
When help was needed from the Almighty
Anand Bakshi's favourite associate, (Laxmikant-)Pyarelal, was highly amused when he told me this story. "We had got Bakshi-ji to sing two songs, both hits in Mom Ki Gudia (1972). But the film bombed badly and the new hero's career was over. Bakshi-ji was distraught, and when we offered him the introductory prelude of 'Aaja Teri Yaad Aayi' sung by Rafi-saab and Lata-bai in Charas, he became superstitious and requested us to show religious symbols like churches throughout his background vocals segment. Watch the song and you will know what I mean!"
Late for duty but note-perfect
And this is a story that connects Pyarelal's partner Laxmikant with O.P. Nayyar, a stickler for punctuality and discipline. When he was a musician, Laxmikant was playing the violin for a Nayyar song and the recording was at Famous Studios. Nayyar would throw out even singers who came late, and musicians were also shown the door and payment refused. For the final take, Laxmikant was late and he surreptitiously entered the recording studio from the back door and took his place. But after the recording, Nayyar summoned him. A helpless Laxmikant admitted that he had been late. Nayyar told him, "I do not pay musicians who come in late. So you will not get that money (Laxmikant would then be paid Rs. 75!). But you played so well just by reading the notations! Good work!" And he took out more than that sum from his pocket and paid the delighted youngster!
Vocal, not instrumental music for us Indians!
In my only meeting with lyricist-composer Ravindra Jain, the veteran had told me, "In our country, instrumental music never works, except with the elite who go in for classical raags played on instruments, like Ustad Bismillah Khan's shehnai. We need words to connect with our emotions, and that is why songs do so well." At an event to commemorate Jain's Silver Jubilee (25 years) in films, Rajkumar Barjatya (father to whizkid Sooraj R. Barjatya) of Rajshri Productions, with which the composer did as astounding 17 films, openly told the audience that "He is an even better lyricist than a composer."
Kishore for Ranbir, Rafi for Pulkit—what marks a true-blue playback singer!
Kishore Kumar's voice was used with the aid of technology by Vishal-Shekhar for Ranbir Kapoor in the film Bachna Ae Haseeno for the re-created title-song. The song originally featured in the 1977 Hum Kisise Kum Naheen, and viewers noticed a perfect fit though Kishore had also sung for his father Rishi Kapoor (and once even for Raj Kapoor!).
The same was true when a part of Mohammed Rafi's 'O Meri Mehbooba' (Dharam-Veer) was sampled in the re-creation for Fukrey Returns and filmed on Pulkit Samrat. True-blue playback singers always fit any generation of actor—another proof being Asha Bhosle singing for Vidya Balan in Begum Jaan, because Vidya was born when Asha was 46 years old!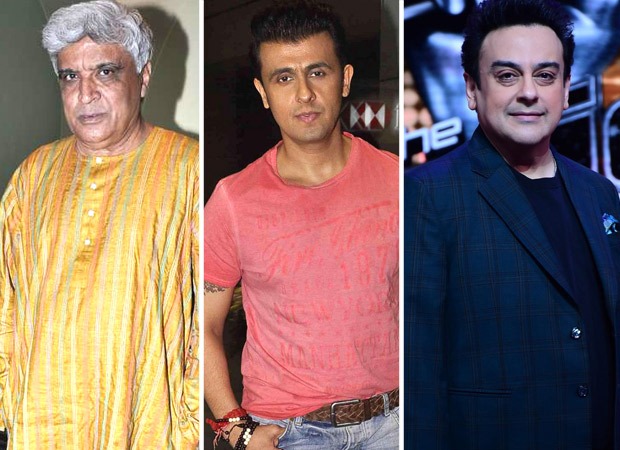 When Javed Akhtar highlighted uniqueness of Hindi cinema
Lyricist Javed Akhtar once emphasized during a conversational interview with me that Hindi films only had a total of 8 to 10 principal song situations. "Around these, we lyricists and composers have composed thousands of songs!" he preened with due pride. Now, this fact is indeed remarkable when one thinks of it. And as of now, the score must probably be plus or minus 40,000 songs!
Sonu Nigam on pitch-correction software
Sonu Nigam is not too pleased with the overuse of pitch-correction software like Auto-Tune. "Such things are meant as a technical help when needed, not as a remedy for off-key voices," he told me once. "Today, anyone can become a singer with this software. In the morning, such crooners should worship this software like a God."
Adnan Sami on relative values in music
Did you know that the harmonium, now omnipresent in Indian music, is actually a foreign instrument that originated in France? Recalled Adnan Sami, who uses it to compose music, "I remember reading about how the harmonium had been banned at one time by All-India Radio because it was considered a foreign instrument since it was derived from the accordion." The violin was also not accepted initially as an Indian instrument as it came from Italy.  But today, both instruments are considered key (pun intended) tools in Indian music. Says Adnan, "I hink that it's all a matter of Time. What is standard today was experimental when it began and yesterday's pop star is today's classical musician!"
Shreya Ghoshal reveals a secret about 'Chikni Chameli'
Shreya Ghoshal too has a problem with singing songs that have double entendre and more. Having sung well-worded and classy seductive beauties like 'Jadoo Hai Nasha Hai' and 'Chalo Tumko Lekar Chale' for Jism, she has a problem when the lyrics are objectionable. "I made sure certain parts of 'Chikni Chameli' (Agneepath) were modified. It's very simple – we are not like the West – yet! There is a social responsibility that all artistes should have. Indians still have a comfort level in being covered. If that means not going with the times, then so be it! Indians worldwide are being increasingly respected and honoured for their cerebral qualities and that's the way it should be! I am not insecure, so why should I sing such attention-grabbing lyrics?"
Also Read: Pathaan: Siddharth Anand says Shah Rukh Khan 'never went away' when asked about his comeback: 'Some of the films he was doing before were not justifying his stardom'
BOLLYWOOD NEWS - LIVE UPDATES
Catch us for latest Bollywood News, New Bollywood Movies update, Box office collection, New Movies Release , Bollywood News Hindi, Entertainment News, Bollywood Live News Today & Upcoming Movies 2023 and stay updated with latest hindi movies only on Bollywood Hungama.