Ranveer Singh might just be one of the busiest actors in B-town, but even a super energetic personality like him needs a break every now and then. Doing just that Ranveer recently took a break from his hectic schedule for some much-needed rest & relaxation in Switzerland! A favourite destination of the actor's, this will be his third trip to the country. Ranveer's last two trips have been full of action, fun and thrill with him trying his hand at everything from paragliding, to skydiving, to wakeboarding, to skiing, to tobogganing, to snow tubing, to ice cricket, to chocolate and cheese making… the list goes on.  This time around Ranveer seems to be far more relaxed as he is headed to the Lake Geneva region for a different kind of Swiss Vacation.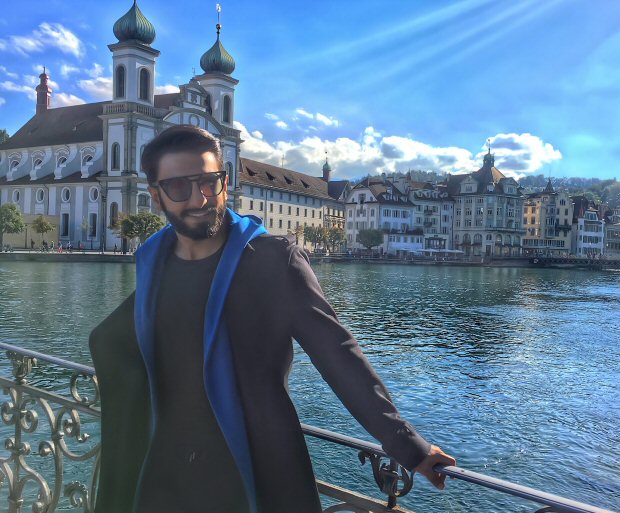 Starting off Ranveer visited the French speaking part of Switzerland, situated along the shores of Lake Geneva- This region includes the picturesque city of Montreux – also called "the pearl of Swiss Riviera" and home of the renowned international jazz festival; Lausanne – the Olympic capital, surrounded by vineyards, a trio of hills rolling down to the lake and a medieval cathedral; and Lavaux – a UNESCO world heritage site. The Lake Geneva Region gracefully blends history, culture, cuisine, wine, and music to inspire the creativity in one's soul.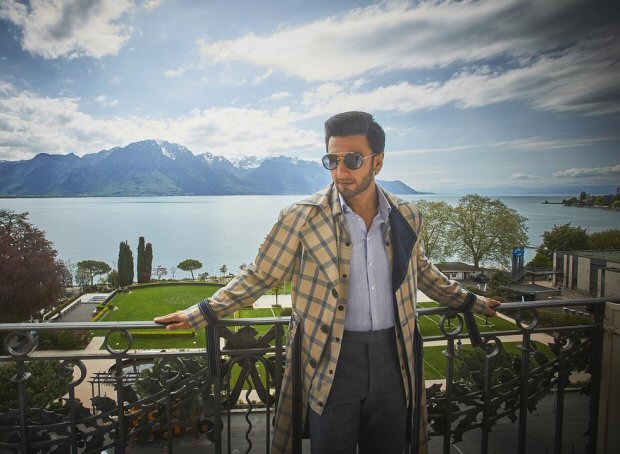 "Switzerland … It's my kind of country! No matter how many times you visit there's always something new to explore! This time around I'm visiting the Lake Geneva region… this part of Switzerland is quite a hidden gem that I can't wait to discover. I'm looking forward to a relaxing vacation while gorging on some amazing food and as always letting my hair down and having some fun under the Swiss Sun!", said Ranveer Singh.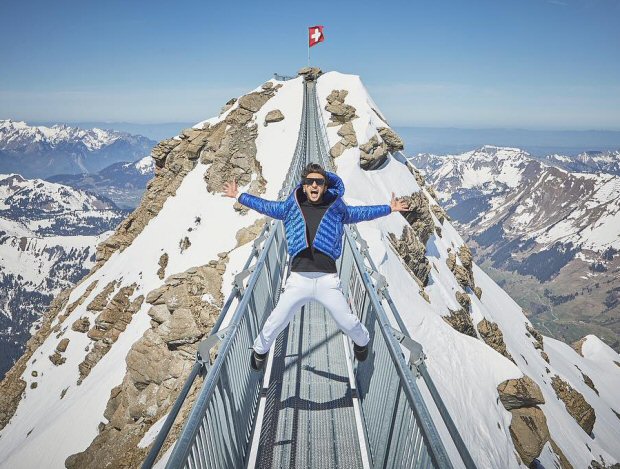 After a blissful evening on the French Riviera, Ranveer Singh headed to the Glacier 3000 in Switzerland for an unforgettable and unique experience. The actor showed off splendid snowy vistas from literally 'The Top of  the world' as he went live sharing his high level experience on Instagram while walking across the 107 meter-long and 3000 meter-high altitude bridge. The Peak Walk is the only suspension bridge in the world that connects two peaks and Ranveer took his fans right from one end of it to the other tempting them with stunning views of the Alps.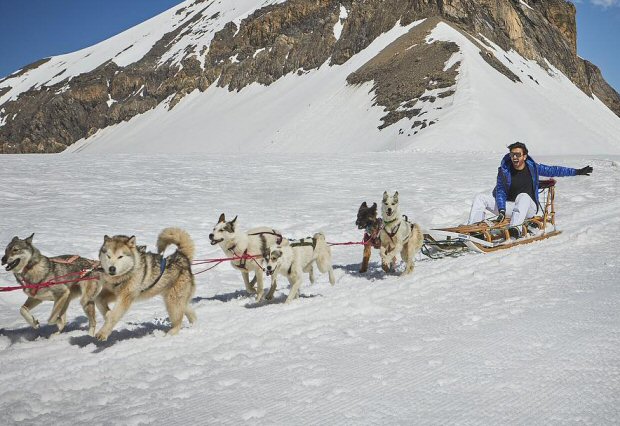 Post enjoying the feeling of being on top of the world, Ranveer Singh headed out to Montreux. Paying tribute to the legendary rockstar Freddie Mercury, Ranveer donned a similar consume while striking a pose resembling the Queen lead vocalist. Paying tribute to one of his all-time favourite music icons, Freddie Mercury, Ranveer sang one of their most famous tracks 'I want to break free' in front of Freddie's statue while dressed as the man himself.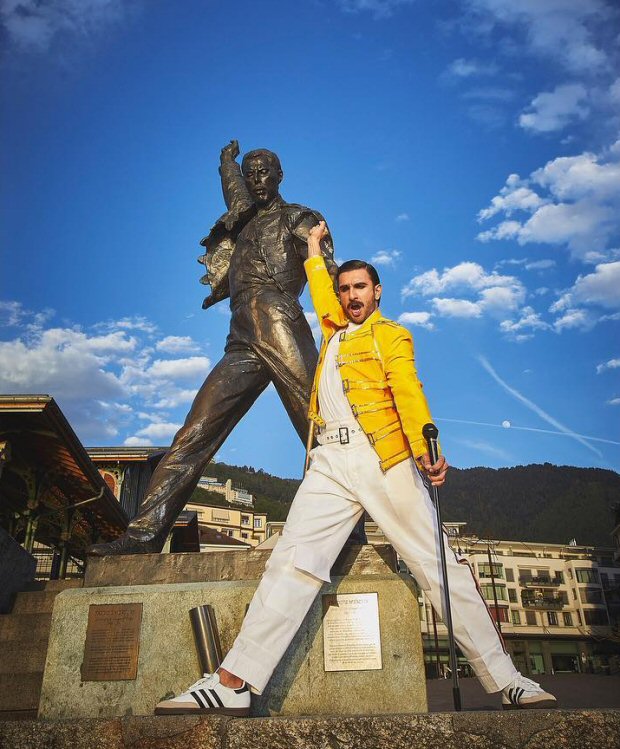 Also Read: WOW! Ranveer Singh gets a train named after him in Switzerland
BOLLYWOOD NEWS