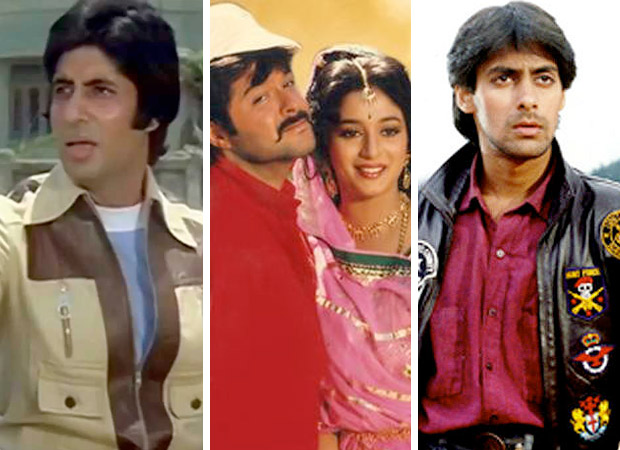 Continuing with how technology shaped and influenced Hindi cinema over the decades.
70 mm was, however, not the only option for widescreen—there was Cinemascope too. K.A. Abbas had experimented with his Indo-Russian co-production Pardesi (1957) in widescreen. The Russians used their own SovScope Anamorphic and color process, called SovColor, for it, because Cinemascope was a registered trade mark of the 20th Century Fox International Corporation.
Guru Dutt, however, filmed his semi-autobiographical Kagaz Ke Phool in 1959 in Cinemascope format in black and white, but the film capsized. Mahesh Kaul made the 1961 social Pyar Ki Pyas in color and Cinemascope, but that flopped too.
Though Rajshri Productions made several small films in this format from the mid-1970s, it was the mega-success of Muqaddar Ka Sikander (1978), followed rapidly by the 1979 Kartavya and Mr. Natwarlal that really made this format trendy—to this day. In those times, Cinemascope was a viable and economical substitute to 70 mm, also because its images were not cut when shown on normal 35 mm screens.
In time, the 70 mm films too adopted the Cinemascope aspect ratio of 1:2.35 that showed full images even when normal theatres showed such films, as with the early '80s The Burning Train, Alibaba Aur 40 Chor, Shaan, Kranti and Razia Sultan. But the 70mm trend died a quick death as only Kranti was a huge hit. Films planned in 70mm, like Ram Balram, Krodhi and more were finally made in normal Cinemascope.
Coming to Stereophonic Sound only for songs, the ever-innovative V. Shantaram first got the equipment needed to make his melodies in 1970. Laxmikant-Pyarelal thus recorded the first Stereo album for a film with Shantaram's Jal Bin Machhli Nritya Bin Bijli in 1971.
However, no one rushed towards this new format in which sound travelled from left to right and was highly defined. Producers could not (or did not) afford such luxuries and a cheaper alternative was a form of 'echo' recording (that was labelled as "Electronically Reprocessed for Stereo) became a passing compulsion for big films like the 1973 Bobby (the first) and some others.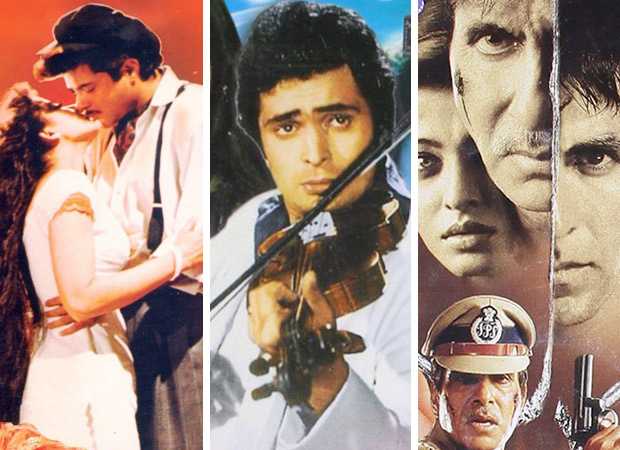 Again, it was after Sholay that Stereo song recordings began to make slow headway, and when the films themselves were not in Stereo, B. Nagi Reddi's Julie (1975) with music by Rajesh Roshan was the first Stereo LP (Long-Playing) record after its 1971 debut!
A passing fancy were coloured LP records—less than a handful of such albums were issued by HMV in the late 1970s, beginning with the red vinyl of Manmohan Desai's Amar Akbar Anthony. However, for possibly a mix of economic and technical reasons, this did not continue. And soon enough, music cassettes came in to eventually replace the records.
In music, Laxmikant-Pyarelal and filmmaker Subhash Ghai became the first to record a song ('Om Shanti Om') in 4-track Stereophonic Sound for Karz (1980). However, it was only with Sooraj R. Barjatya's debut film Maine Pyar Kiya (1989) that an entire film was made in this advanced format.
And in 1989, Subhash Ghai's Ram Lakhan became the first Hindi film score to have its individual soundtrack released in the brand new Compact Disc (CD) format.
Through the 1970s and 1980s, Ray Dolby and Loan Allen were working at Dolby Labs in USA to improve the cinema experience, which included surround sound playback, noise reduction, and high-fidelity sound. In India, 1942- A Love Story (1994) became the first Indian movie to use a Dolby Sound format and became a milestone in sound. The sound mixing was done at the Dolby SR facility in London. Shortly after, Ram Gopal Varma's Rangeela was the first film to be mixed and released in the Dolby SR format in India.
After that, movies were regularly mixed with Dolby SR sound, and the production and post-production infrastructure too started in Mumbai and other major cities.
Prasad 70 mm Labs in Chennai became the first of many Dolby-approved sound mixing facilities here. Ever prone to innovation, they were also responsible later for the first use of Digital Intermediate (post-production color correction to make a film look homogeneous or to tailor colors in frames to creative requirements) with the 2004 Rajkumar Santoshi's film Khakee and then manufactured a 3-D camera to shoot movies directly in that format, beginning with Haunted 3D (2011).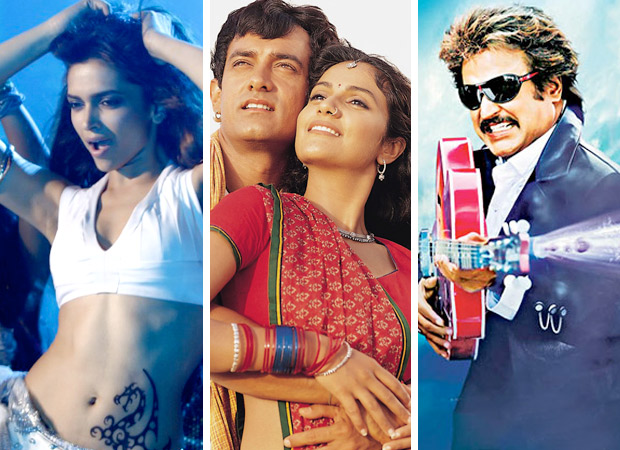 Meanwhile, Dolby SR soon graduated into the more advanced Dolby Digital technology, now used around the world. In India, Ram Gopal Varma was again the first filmmaker to use Dolby Digital in his 1997 Daud.  Judwaa in 1997 used the DBS System for the first time.
Sunny Deol's Dillagi, two years later, became the first film to be mixed and released in Dolby Digital Surround EX in India. This took the Dolby Digital 5.1 set-up further, introducing an additional third rear Surround audio channel.
In 2010, Dolby introduced a new format called Dolby Surround 7.1 for digital cinema. Dolby Surround 7.1 uses eight discrete audio channels to establish four Surround zones in a cinema. Ramesh Sippy's Dum Maaro Dum (2011) was the first Indian movie to use this.
Parallel to this was the Sync Sound technology that came in, which recorded live sound that also eliminated actors having to dub later (as was the case before dubbing began around the 1970s). While Kamal Haasan's bi-lingual Hey! Ram was the first to be made using this, the Sync Sound trend is yet not a rule in Hindi films, though Aamir Khan's Lagaan (2001) brought it to the fore. Sivaji: The Boss (again Tamil / 2007), is the first Indian film to incorporate the latest 4K resolution technology that is used only on big-budget Hollywood films. The film did have a dubbed Hindi version.
Another innovation after the old kind of dual role technology of shooting with split screen and later against a blank background was Motion Capture Technology, which was first employed by Sajid Nadiadwala in Mujhse Shaadi Karogi (2004). Here, multiple lookalikes of a person could be created in one frame.
In 2004, we also got the first colorized film, K. Asif's Mughal-E-Azam. The black-and-white (a very small portion was in color) epic blockbuster was flawlessly cleaned up, restored and colorized digitally by a team of Indian technicians and labs in Mumbai and Chennai and released with state-of-the-art sound.  While the production was done by original producers Shapoorji Pallonji and Company, the music was redone on the audio tracks by original composer Naushad.
In 2009, A.R. Rahman's soundtrack of Blue was commercially released in the Pen-Drive format, but as a film soundtrack only occupied a minimal space in it, this did not work at all.
Tech That: Technological evolution in Hindi cinema – Part I
BOLLYWOOD NEWS
Catch us for latest Bollywood News, New Bollywood Movies update, Box office collection, New Movies Release , Bollywood News Hindi, Entertainment News, Bollywood News Today & upcoming movies 2020 and stay updated with latest hindi movies only on Bollywood Hungama.