Judgmentall Hai Kya: So what's wrong with this title? Many things! For one, the spelling of the first word—a mental case, seemingly, but not really—it is just Ekta Kapoor's numerology in action! Two, there is no question mark: probably the same explanation, but then, Hindi films have not been exactly known to respect grammar!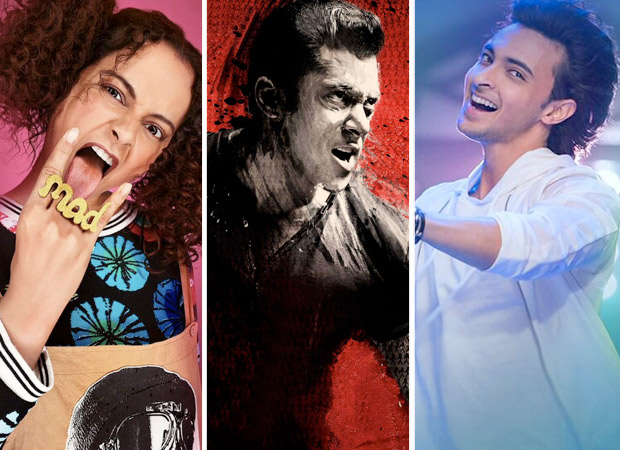 The silly game of title-changing
And three and most important, the fairly last-minute objection by psychiatrists to the use of the original title that was Mental Hai Kya. The story shows that the older title did fit—this one really does not!—but the use of the word Mental (though in free colloquial use—you cannot change mindsets en masse!) was anyway objectionable. Our grouse is: why not go for a totally different, apt title? With a little effort, that could have been done. And we are not being judgmental but factual!
And yes, for reasons unknown, maybe before any objections could arise all of five years ago, the makers of Mental had renamed their film Jai Ho!.
In any case, we all know the recent case of LoveYatri, again a ridiculous change from an extra-constitutional objection to the original Loveratri. This title was a smart spin on a cute love story that began and ended with two consecutive Navratri festivals, but a wise guy objected to this title defiling the Hindu festival of Navratri!
Once again, the filmmakers were lazy enough not to think of a better title, for love stories are so endemic that any name could have found, and in any case, LoveYatri, itself not a word, suited the story only to a token extent.
Another extra-constitutional change was demanded when Sanjay Leela Bhansali named his film Padmaavat after being forced to amend his original title Padmavati last year. At first hearing, the new title of Padmaavat did not make sense, but then, the filmmakers justified it by saying that the film was loosely based on a poem of that name by Malik Muhammad Jayasi that had been written on the queen! However, just as many precincts and roads in Mumbai are still known by their original British-day names than the changed ones, most common people and even some media persons refer to this film by the older, more appropriate name.
Bhansali was twice unlucky: a la LoveYatri, his previous tragic love story, Ram-Leela also faced trouble, as religious extremists objected to the catchy title, equating it stupidly with the Navratri Ramlila, as if unaware that people can be named Ram and Leela and they can have a love story between them! This time, the change was inventive and befitting the story: Goliyon Ki RasLeela: Ram-Leela, yet so eccentric (and long!) that finally people still refer to it as Ram-Leela!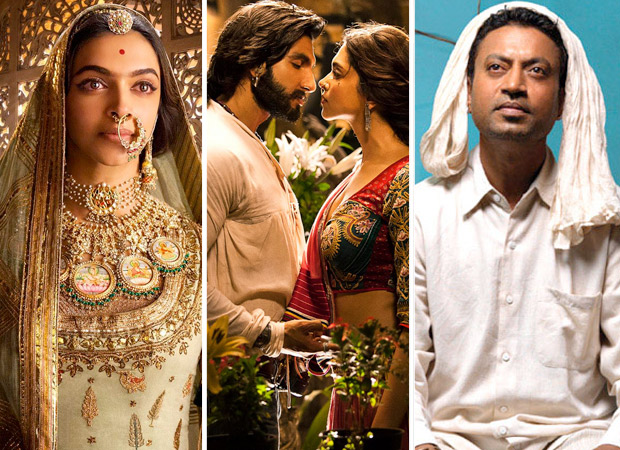 And yes, everyone knows the film has nothing to do with religion or mythology!  But the petulant spoilsports who objected to the name ignored the fact that no objections had been raised to action potboiler with titles like Shiva, Shiv-Raam, Shankar Shambhu, Krishnavtar, Ram-Avtar, Gautam Govinda, Krishna and many more in the past, with the title of Hare Rama Hare Krishna used for a film where drugs occupied center-stage! Guess people were less stressed and thus more tolerant then!
And the barber community cut a sorry figure when they felt they were being singled out for ridicule when they made producer Shah Rukh Khan change the title of his Billu Barber to Billu! So what if barbers were not made fun of, and the film would not have done well even if it had been called something else, because it simply did not connect with the audience!
But the most ridiculous change of all was easily R…Rajkumar! Originally titled Rambo Rajkumar, the seeming objection to this name came from the makers of the original Rambo, but there was no real reason to bow down. One, many films made abroad have identical titles, as can be observed on IMDB's portal. There are proper noun titles that have been made everywhere, and so many common ones of all kinds even between India and Pakistan!
And two, no one protested when we used titles of foreign films like Love Story, Rocky (twice) and more! But still, the filmmakers could have, again, been more inventive for a routine potboiler remake of a Southern actioner! What was the whole idea of R… before Rajkumar? Dotty indeed!
The vital point may be noted that each of these films worked or did not on pure merit and not due to their names. And so, it would seem that titles are not really important.
But that too is a fallacy! We have had improvements done on titles midway that must have helped, by the makers themselves, and proof of this can be seen in Love Aaj Kal which was earlier called Elastic (believe it or nuts!) and Zindagi Na Milegi Dobara, which had a working title of Running With The Bulls.
Are we tempted to say, "What bull"?
BOLLYWOOD NEWS - LIVE UPDATES
Catch us for latest Bollywood News, New Bollywood Movies update, Box office collection, New Movies Release , Bollywood News Hindi, Entertainment News, Bollywood Live News Today & upcoming movies 2022 and stay updated with latest hindi movies only on Bollywood Hungama.