Sanju, featuring Ranbir Kapoor in lead roles, has been garnering rave reviews across the country. The film is said to be the emotional journey of Sanjay Dutt and his tryst with drugs, the underworld that became a huge part of his much controversial life. While Rajkumar Hirani decided to do this as an attempt to tell the story of his friend to the world, there have been many aspects from the actor's life that seems to have been omitted from the film. Whether it was time constraint or personal reasons, we aren't aware, but here are 10 things that film failed to touch upon in the Sanjay Dutt biopic: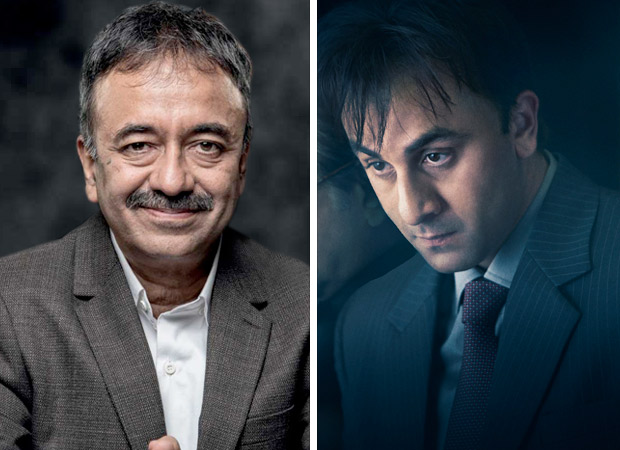 1. The graveyard trick to score girls!
If you have seen the movie, by now you would know that Sanjay Dutt was a Casanova when it came to girls and his dialogue, mere '350 girlfriends thi' is a proof enough. Not surprisingly, one of the tricks that he often used to get women to sleep with him was to take them to a graveyard. While he would gain their sympathy and emotional attachment when he would tell them about his mother's death and take them to the grave. However, it was a fake grave! While this was confessed by Rajkumar Hirani himself, Sanju didn't have any scene about this!
2. His relationship with Tina Munim aka Tina Ambani
In the Yasser Usman's unauthorized biography about Sanjay Dutt, one would find pages about his relationship with his first co-star Tina Munim. However, Sanju manages to capture only one of his relationships with Sonam Kapoor portraying the role of his girlfriend. The actress is supposedly an amalgamation of many of his girlfriends. However, many incidents that happened to be a part of his and Tina's relationship whether it was him beating up a man for showing lewd gestures at the actress or him threatening her colleagues, several of these episodes didn't find any place in the film.
3. Attempting to threaten Rajesh Khanna
This was a part of the one of the chapters that was dedicated to Tina Munim [now Tina Ambani] and Sanjay Dutt's relationship. When Tina and Rajesh Khanna starrer Souten resurrected the latter's failing career, it also led to speculations about their affair rumours. Fuming over it, Sanjay, who was then a possessive and impulsive boyfriend, took off to the studios where Rajesh Khanna was shooting and he stared at him in a threatening manner. All of these, despite the fact that Tina had broken up with him by then. This too wasn't a part of Sanju, probably because they didn't want to involve a late superstar like Rajesh Khanna!
4. Grabbing Shah Rukh Khan by the neck
Well, Sanjay Dutt was very fond of people he loves and would take a bullet for them. An incident that was highlighted recently was when Shah Rukh Khan ignored Amjad Khan when they were present at Mehboob Studios. When Sanjay Dutt saw it, he lost his cool and attacked Shah Rukh Khan, who was later saved by friends around. However, there was no mention of any such incident in the Ranbir Kapoor film.
5. His two marriages before Maanayata
This is a fact known to all! Sanjay Dutt found love in Richa Sharma, who was a model-actress discovered by Dev Anand. While they were separated after the birth of their kid, Sanjay continued his affairs with women. He once again found a partner in Rhea Pillai. However, their marriage too hit rock bottom very soon. None of the actress play the role of either of his wives in Sanju. In fact, there isn't even a glimpse of any of his marriages besides the one with Maanayata who is his current wife.

6. His first wife Richa Sharma's death
When there was no mention of Richa Sharma in the first place, the film also overlooked integral information. When Richa died of cancer, Sanjay Dutt had once again undergone a very low phase in his life. While his authorized biography has dedicated a chapter to this incident, Sanju didn't even have a passing mention.
7. His first child Trishala
Before his twins that were born with Maanayata, Sanjay Dutt had a daughter with his first wife Richa. Trishala, his daughter, even though is born and brought up in the U.S. with her maternal grandparents; she is very popular in the B-town circuit. Furthermore, she continues to be very much in touch with Sanjay Dutt and also his current wife, that is Trishala's step mother. We wonder how such vital information was missed out in Sanju?
8. His career ups and downs
Yes, Sanjay Dutt is hailed for some iconic films like Khalnayak and Munnabhai even today. However, it doesn't deny the fact that he has faced many lows in terms of career too. However, Sanju fails to encompass a career graph, which ideally has been a much determining factor in terms of his emotional turmoil. The era of many of his string of flops is not included in Sanju.
9. The Madhuri Dixit controversy
Yet another controversy revolving around a woman, this time around it is Madhuri Dixit. The actress, who continue to retain her stand in Bollywood even today, was probably eliminated purposefully owing to the much talked about scandal about their affair. While that is understandable, the actress or her hit films with actor like Saajan too was ignored.
10. When Maanayata wasn't accepted as Sanju's wife
Bollywood buffs would be aware that when Sanjay Dutt tied the knot for the third time with Maanayaata, well, it wasn't an easy path that the actor had chosen. Maanayaata was no popular actress or model. She was a struggling actress whose name was associated with many small time films. His actions had really angered his sisters and Maanayata herself has spoken out loud about the way she was welcomed in the Dutt family. Again, this was yet another scandal that didn't find any reference in Sanju.
Also Read: Rajkumar Hirani's SANJU gets away with insulting one of India's iconic leaders
BOLLYWOOD NEWS
Catch us for latest Bollywood News, Bollywood Movies update, Box office collection, New Movies Release & upcoming movies info only on Bollywood Hungama.