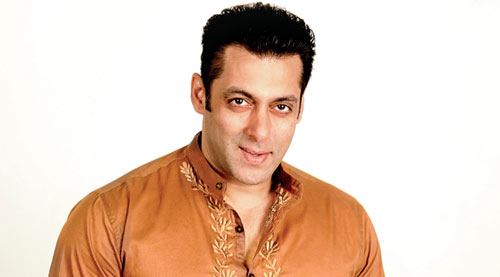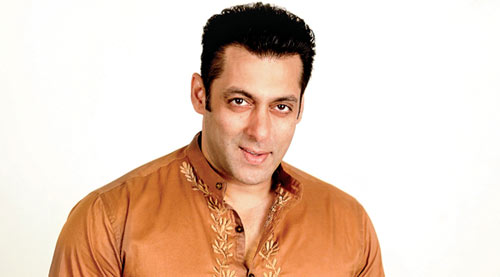 'You never know when he would end up bouncing back'. Time and again one hears this statement when a reference to Salman Khan is made. However, my question is - 'When has he
actually seen such a low that it was required for him to bounce back? Really, on scanning through his body of work (comprising of around 90 films) in a 25 year time span, it is clear that there
have been only four years (to be precise - 1992, 1993, 2006 and 2008) when he hasn't had a hit to his credit. Otherwise the man has enjoyed at least one and at times even a couple of major hits
practically every year.


For someone who has constantly enjoyed his position amongst the Top Five actors ever since he made his first main lead debut in Maine Pyar Kiya [1989] (he had played second lead to Farooque
Sheikh in Biwi Ho To Aisi a year ago), Salman may have media talking in his favor only during last six years (around the release of Wanted). Still, the man has claimed his place
amongst the masses that has only seen an exponential increase with every passing year, case in point being the recent All Time Blockbuster Bajrangi Bhaijaan, which is now officially the
second biggest grosser ever in Hindi cinema (after P.K.).


Heartthrob of millions


Salman Khan was noticed in Biwi Ho To Aisi with first timer Renu Arya but that didn't result in film makers queuing up to sign him up. This was when another young first time director -
Sooraj Barjatya - showed faith in him and designed a rom-com with him in the form of Maine Pyar Kiya. Yet again, it was a new leading lady opposite him, Bhagyashree, who was a TV star then.
The film brought on screen a new narrative and despite the fact that it was released only in a couple of theaters each in major cities across the country, the word of mouth spread like wildfire.
The film grew by leaps and bounds and turned out to be a super hit at the box office while celebrating a golden jubilee run.


Anyone at Salman Khan's place would have decided to play safe and continued to act in rom-com flicks for at least 2-3 more years. However, Salman Khan, known for living life on his own terms,
didn't go the routine way. He instead devised an action love story Baaghi (he gave the story idea of the film to director Deepak Shivdasani) which was about rehabilitation of sex workers.
The film was a success again, though not the kind that Maine Pyar Kiya had enjoyed.
Soon after he saw a major success in a Muslim social love story, Sanam Bewafa, which is actually one of the rare Urdu language films to have come out of Bollywood. A neat entertainer which
again had fair dose of drama and action to it, Sanam Bewafa continued the winning run for Salman which saw further impetus with Patthar Ke Phool. Yet again, Salman had a new leading
lady (Raveena Tandon) for himself in a film that turned out to be a small success.


His first setback came in the form of Kurbaan which went unnoticed though Love, which again didn't do well at the box office, turned out to be a success when it arrived later on home
video and satellite. Meanwhile, his first major success since Sanam Bewafa was Saajan which ended 1991 on a happy note for him. With four major successes in three years (Maine
Pyaar Kiya, Baaghi, Sanam Bewafa, Saajan), Salman's stocks were at a high. However, what goes up rather too quickly comes down as swiftly too and this is what happened to Salman as well with
next couple of years turning out to be disastrous.


Flurry of wrong choices


It was a horrible phase for Salman Khan as 1992 and 1993 saw as many as half a dozen of his films failing at the box office without making any impression whatsoever. With Suryavanshi, he
tried to fit into a costume drama but the film didn't find any takers. Incidentally, Salman has tried costume dramas a couple of times more in his career (Chandramukhi, Veer) but each of
them has been unsuccessful. Coming back to his wrong choices, Ek Ladka Ek Ladki, Jagruti and Nishchay were flops as well, which incidentally came within a fortnight of each other
hence making it a really bad phase for him.


1993 wasn't any better with two of his films with the biggest superstar heroines of that era - Chandramukhi [Sridevi] and Dil Tera Aashiq [Madhuri Dixit] - releasing on the same day
and proving to be box office disasters.


(To be continued in Part II)