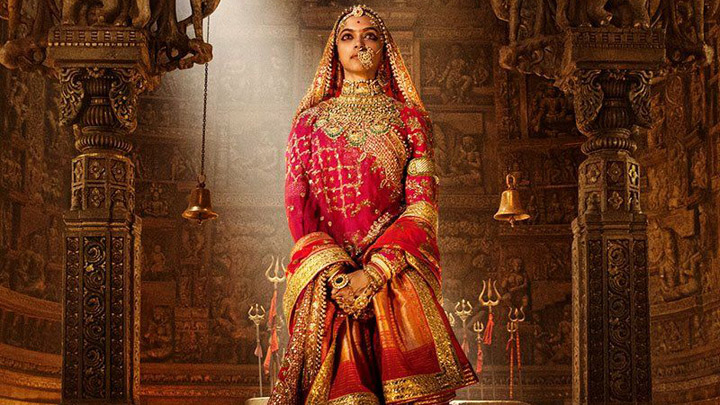 Quite recently, Sanjay Leela Bhansali pushed forward the release date of Padmavati from November 17 to December 1, 2017,  putting to rest all speculation that the film has been inordinately delayed (by his standards) and will now come in 2018. The 'Rajnikanthon' 2.0 was also taken ahead from Diwali to early next year, though the initial teaser was launched ages ago. Work has to be done on the post-production. And they are in no way the only examples of such last-minute changes.
In the last six or seven years, it is a given to announce their release dates when a new film is announced. This is one part of the paradigm shift in Hindi cinema (Indian cinema too, maybe), that has come with the corporatization of most of our movie industry. So whether the release date is three months away or as far as Christmas 2019 today, the game is to get a fix on the release.
The way the industry functioned in olden times, with many new films minus proper prep going "on the floors" within days of conception with a grand muhurat, and then taking whatever time it took for shooting and post-production (with big stars even working triple-shifts!) is passé. Right now, the emphasis is on planning everything to the 'T' and getting set for a pre-fixed release, whether it is on a special date (Republic Day, Eid, Diwali et al) or not.
Rightly, the emphasis is on pre-production, but not-so-rightly, the post-production has second and third thoughts come in. Also the marketing (planned again to the minutest detail, complete with post-release buzz and even "success" details and parties!) is executed all-too-meticulously.
Everything, in short, is geared towards D-Day, when the film, whether spearheaded by a big star or by a "different" theme or a "media-hyped" filmmaker or setup, is unleashed on the public, often to very predictable actual outcomes. Equally predictable are, in so many cases, the 'designer' outcomes supplied to the voracious python that the media has become, swallowing everything dished out on a plate for a Ctrl C + Ctrl V exercise in their publications! Through all this, the few genuine hits and successes make the grade, but the rate of success is still on a plunging descent.
At the end of the day, however, is all this over-planning worth it? One obvious and very vital reason why the success quotient of Hindi cinema is so abysmal now is that there is too much of calculation in each and every aspect of a movie—like the smallest instrument used, a line in the lyrics, a word in the dialogues, a frame in the film and more, all given suitable tweaks to generate a perceived hit!
Gone are the days when a Raj Kapoor here or a David Lean in Hollywood would be inspired suddenly by something or someone, hire a studio, get the needed artistes and start shooting spontaneously, often unaware how long the shooting would go on, what would the dialogues be and so on! That was the other extreme of creativity, brilliant if you had talent to match, as the results proved!
Many a time, however, expert editors would later have to come in to make sense of the overshot footage. The onus would usually fall on a Hrishikesh Mukherjee to make sense of a Coolie in 1983, a Yakeen in 1969, or on a David Dhawan to put Vinod Khanna's Insaaf (1987) and Dabangg (2010, but unofficially) into something that was coherent, gripping and thus very successful!
The famous last film that we saw made along similar lines was the brilliant but negatively-hyped recent Jagga Jasoos, and for all its virtues, we have seen the results of what happens when a film is launched in 2013 without any aims at a release date.
Despite this, Aamir Khan is one supporter of the path where better creativity will result minus any deadline. Though he has fixed a release date for Secret Superstar (Diwali 2017), he is generally against such curbs on creativity. Rightly, he feels that such things can seriously compromise creativity. The man who pioneered organization amidst chaos among big stars in Hindi films by working on one film at a time since Lagaan considers this other extreme unhealthy for the hurried insecurity it creates.
Ajay Devgn, coincidentally the actor in this year's other Diwali release, Golmaal Again¸ also thinks the same way. As a producer of multiple films now, including some ambitious period films in Hindi and one in Marathi with Nana Patekar, he says, "I have decided, as a strategy, not to announce release dates at the time of the launch. Very often, you have to keep that date so much in mind that you hurry up with your film and compromise somewhere in the race towards that date. From now on, I will complete a film, and then choose the best release date in the next four months."
Prolific writer-producer and hugely talented director Neeraj Pandey feels that whatever suits you is good. "To each his own, and we should take things as they come," he says. "It is always good in any project to have a deadline so that there is focus and planning, and everyone knows how things will go. The only problem that can arise in this is rigidity that will create compromise. When we found that we could not meet the first release date of M.S. Dhoni: The Untold Story as certain important things had to be done, we pushed forward the date. But having the earlier planned release date made things very simple."
That acrimonious clashes between biggies will still happen is clear, as per Ajay Devgn's theory for the "best" release dates. But what will decidedly happen is that perhaps there will be less calculation and compromise and more creativity.
After all, films are a work of art and that rare field wherein it is creativity that brings in the commerce rather than a deliberately crafted business model!
BOLLYWOOD NEWS
Catch us for latest Bollywood News, New Bollywood Movies update, Box office collection, New Movies Release , Bollywood News Hindi, Entertainment News, Bollywood News Today & upcoming movies 2020 and stay updated with latest hindi movies only on Bollywood Hungama.