NOTE: This article contains spoilers and gives away important plot points of Kabir Singh
There are two ways of recommending a film to your friends. One is when you have liked and not loved the film and you'll be like 'You should check out this film…it's quite good'. And then there are times when you have gone crazy over a film and you go 'Dude you have to see this film. No excuses'. The latter is how two of my pals compelled me to watch Arjun Reddy. An important point to note here is that both are girls. They are quite independent, free-spirited and won't take sh*t from anyone. Yet, they enjoyed the film, not just for Vijay Deverakonda but also for the treatment and writing. Then later, I heard Jahnvi Kapoor taking Vijay's name for a rapid fire question and how she's keen to do a film with him. Arjun Reddy probably must have impressed the Sairat actress as well for it was this film that made him a star and an actor to watch out for.
As Arjun Reddy's almost scene-to-scene Hindi remake Kabir Singh released last Friday, the deluge of negative comments as a result stumped me. On one hand, moviegoers across all genders were raving. And then there were few who tweeted their anger towards the film and its content. And that's absolutely fine as every opinion has to be respected, even the contrary ones. The issues raised by many of them made absolute sense too. My only problem is with one point – the notion that the film glorifies the toxic character.
I don't know what others feel but for me, the character of Kabir Singh is a textbook representation of how NOT to live life. And director Sandeep Reddy Vanga also tries to say the same, in my opinion. Otherwise why would he introduce Kabir with a scene where he almost rapes a girl at knife point? That sequence itself is quite repulsive and after that, even if Kabir Singh was shown finding a solution to global warming, I wouldn't have been impressed with him. As the film progressed, it became more and more clear that there's no way I am going to walk in his footsteps. He drinks and conducts surgeries. He chases the maid with murderous rage in his eyes for breaking a glass. He thinks it is okay to make out with his girlfriend on her terrace and when her father objects, it's okay to believe he can't see his point!
And obviously, the way he targets Preeti in the college and even decides her friends is too much. This portion is unsettling but then it comes to light that Preeti is actually enjoying the attention. So the consent is very much there from her side. But what if she had refused his advances? Would Kabir Singh had respected her decision and moved on? It's difficult to say. Perhaps Sandeep Reddy Vanga should have shown a bit of a back story of Kabir and how he reacted when a girl asserted 'No I don't love you'. Kabir Singh in a scene tells Preeti to adjust her chunni and probably it shows he's going to be possessive about her even later. I would have loved to see Preeti having some male friends and Kabir's reaction to it. I am sure it won't have been favourable and it also fits the idea that he's not a role model.
This further gets reinforced when Kabir slaps Preeti because her father objected to their marriage, not before showing her 'aukat' that she is nothing without him. In the interval scene, Kabir commits a huge foolhardy act by injecting himself with morphine, while waiting helplessly for Preeti. She does turn up but it's too late as he's already unconscious and is not going to wake up until Preeti is married off to someone else! 'What a loser!', is what I exclaimed at this point, along with thousands of others! The madness continues in the second half and as Kabir goes on a self-destruction path and even rejecting the love of a lovely girl Jiya, you realize that this is a 'gone case' guy. The finale is again a bit uncomfortable when an adamant Kabir tells a heavily pregnant Preeti to dump her husband and settle with him. Thankfully, Preeti reveals that she left her husband's house 3 days into the marriage and that she's ready to marry Kabir! It was a relief and at the same time, I was amused that Kabir suffered so much when it could have been easily avoidable had he tried to establish contact with Preeti later on.
But then maybe, this is the punishment the director wanted Kabir Singh to go through for all his sins. He is in depression for almost a year. He loses his grandmother, who was dearest to him. He loses his license to practice for five years. It's not enough for all that he did though.
Why did I like Kabir Singh? It's for the way it's made. The 172 minute long film doesn't bore even for a second and kept me engrossed from start to finish. It was a fresh take on insane lengths that people sometimes go through when they don't get united with their love. And everything – from Kabir's toxic attempts at wooing Preeti in college to how his marriage is prevented to his stint as an alcoholic surgeon to the Jiya Sharma episode to the last 30 minutes – everything was unlike seen in any other movie. The stupendous performance by Shahid Kapoor added to the impact.
Mainstream actors have often played negative characters and their depiction has been stylish while their actions criminal. Ranveer Singh in Padmaavat, Shah Rukh Khan in Darr, Sanjay Dutt in Vaastav, Tahir Raj Bhasin in Mardaani, and Jim Sarbh in Neerja…the list is endless. All these actors got praise from men and women alike but in no way they were glorified. They were all made to suffer in some way or the other and even if they don't, the message is clear that such kind of role model can't be right.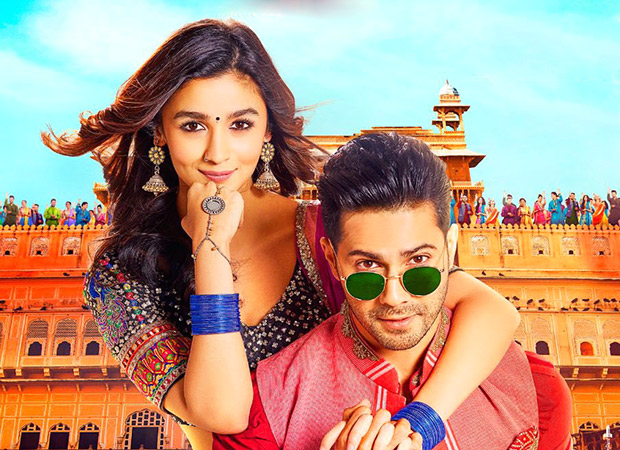 The problem, in my opinion, is those films where the heroes' actions are extremely questionable and yet they are made to seem as 'achha banda'. Badrinath Ki Dulhania is an apt example. This is a film that made me very uncomfortable as the protagonist is sexist, believes in dowry and violent. He can't bear to see his girl talking to another man. He repeatedly creates a ruckus in public and embarrasses the girl, in foreign land too. The heights are when he kidnaps her by dumping her in the trunk of the car and moves around! Yes, the girl errs by running away on the day of the marriage but are such actions justified? To top it all, the makers expect the viewers to root for this same guy in the end because he has a change of heart and mouths a monologue! If Kabir Singh led to so much of outrage, then by that logic, Badrinath Ki Dulhania should have become a national issue. Not to forget, Bardinath Ki Dulhania was a U/A film and promoted as a family entertainer! Kids have easy access to this film and they are the ones who get more influenced. Kabir Singh at least is an adult film and is not pretentious.
At least in Kabir Singh, there's no one in the film saying that he is an ideal man. Everyone knows in the film Kabir is twisted and not an inspirational figure, even when all gets well in the film. Preeti's father definitely apologizes to Kabir in the end but in his mind, he still thinks that Kabir is an a**. Kabir's bestie Shiva is even ready to marry his sister to him so that he comes out of the destructive phase. Even he knows he's a pain but then what to do since he's also a friend. In short, viewers came out of the auditorium, in awe of the film, and not at all or hardly for the character.
At the very onset, I made it clear that nothing in the character of Kabir Singh is impressive. However, it was a pleasant surprise to see that during the pizza-sex-Limca sessions of Kabir and Preeti, studies don't take a backseat. They are always with their books, even when they are half naked on the bed. And the scene where Kabir admits that he was intoxicated during operations, even when he had a way of avoiding that route, does catch your attention. Character wise, it is consistent as throughout the film, he is never shown lying. Even in front of his dean, he has no qualms in admitting that he indeed bashed the rival player, instead of downplaying the situation. Perhaps, when Kabir Singh's baby will grow up, he/she will quote Nebula's dialogue from Avengers: Endgame, "My father is many things. A liar is not one of them". Needless to say, this is not an attempt to glorify him for it's a dialogue originally meant for the villainous, evil and nasty Thanos!
Also Read: Shahid Kapoor starrer Kabir Singh lands in trouble after doctor files an official complaint
BOLLYWOOD NEWS
Catch us for latest Bollywood News, New Bollywood Movies update, Box office collection, New Movies Release , Bollywood News Hindi, Entertainment News, Bollywood News Today & upcoming movies 2020 and stay updated with latest hindi movies only on Bollywood Hungama.