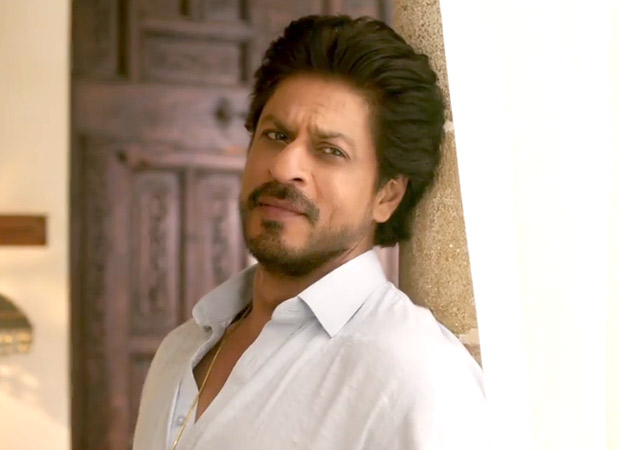 Superstar Shah Rukh Khan is enjoying the tremendous buzz that Raees is enjoying right now. In an exclusive interview with Content Head Broadband Faridoon Shahryar, Shah Rukh Khan speaks about what movie making means to him, how does he react to Nawazuddin Siddiqui's opinion that Raees is the best performance of SRK and he also shares his thoughts on director Rahul Dholakia.
The way the Promos of Raees are tracking is excellent, unanimously, be it critics or people – they are loving it.
I don't try to gauge on what's happening around. There's a whole set of wonderful marketing and PR team which keeps feeding us back on what's happening. I think the bottom line of marketing, releasing a song is to inform people about what the film is and I think as long as the information has reached and people liked the information that they're getting and then take a knowledge decision that we want to do this – for me that is the second most important part of making the film, first is of course making the film. Right now till the film releases I'll only be doing things that inform people, as many people as possible in the shorter span of time. I hope the reaction is nice. So I don't really wait for the feedback of the film, I keep working towards it.
I interviewed Nawazuddin Siddiqui some time back; he said "Raees is the finest performance of Shah Rukh Khan." How do you react to something like that?
If Nawaz Bhai believes so, he must have enjoyed working with me and so did I. I think Nawaz Bhai is a stupendous actor, one of the best talents we have or anywhere in the world. We have some meaty bits in the film together. I believe, having worked with him, film being Rahul Dholakia's reality based aspect, we are trying to commercialize a little bit and making it popular, I think him (Nawazuddin Siddiqui) being there really helped me create Raees because there is a lot of give and take with Nawaz Bhai in the film. I had a great time working with him and if he thinks so I can only thank him for being kind. Coming from an actor of his calibre is a very big compliment.
Rahul Dholakia was of the opinion that Shah Rukh Khan was extremely involved in the process of it and was never intrusive. How was the experience of working with someone like Rahul Dholakia? As you've been saying he has the realistic mode which is somewhat different from the people you've worked with in the recent past.
I think Rahul was very clear when he thought of the film. He thought he should try and create broader spectrum of the film as far as the audience is concerned. It does not mean a niche film is less or a popular film is more but he just felt that the story is such that is written in a realistic way but if he is able to bring in a broader spectrum with the trapping of popular cinema without in any which way taking away from the original script or taking away form popular cinema, to get that balance. Farhan, I, Ritesh and the whole team really liked that concept. It's quite a marriage, the whole idea of films is to try and find out that mix – a film which has substance and which becomes popular. It's not designed so, it's little offbeat(ish) story of a character, the storyline is very different from a regular, popular film. One never needed to be intrusive, neither was Rahul. He was very keen that I bring my elements, I know the world, I am from theatre school and niche cinema also. It's not that I may not have done it.
You've done it in the past as well.
Yeah! I haven't done may be as much as Rahul and everybody else. Somewhere down the line the mix is good. It's very interesting to mix two schools together for both wanting to in a way use each other to enhance the other. That kind normally doesn't happen. It's a good experiment and hopefully it will work for everybody. I am really thankful Rahul thought of me for a film like this. People seem to like the mix so far, so good so far.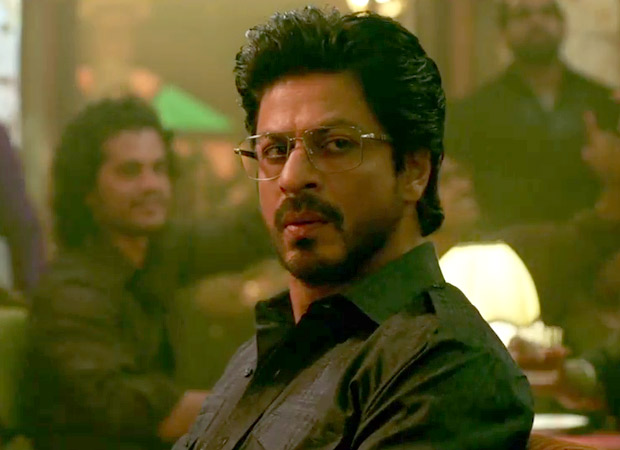 Rahul also narrated an interesting incident, he said that there was a song sequence and you wanted it to shoot at 36 frames and Rahul was of opinion that maybe he's not of the same school of thought but he agreed to it and when he was seeing on video to he said, "Thoda filmy lag raha hai," and peeche se aawaz aayi "Hum film hi toh bana rahe hai?"
We've enjoyed each other's company. Rahul is an extremely talented, patient and a smiling person. He is really all there. I really enjoyed myself with him. I actually miss him, now that the film is over. When we were doing a song, I would do in a certain way. I said, "Look, I'll do this bit," and he was like "Bass haath Shah Rukh Khan ki tarah mat failana, baaki mera thoda real zone mein rakh dena." We had good laughs; we had a sequence when we were riding a camel doing a song. I would call him up and say, "Rahul, bahut pareshaan ho jaayga tu, ab toh main ghode pe bhi nahi aa raha hero ki tarah. Main oonth ke upar chalkar aa raha hoon." So we would laugh about it but we knew that it is necessary. I think that film deserves that, it has an inherent quality; it has the dialogue-baazi – need-not-to-be underlined as a regular film but it is there. It has music; it has a reason for music realistically so like Laila Main Laila in a bar – in a 85-90s club. I think it necessitated that we both should work enjoying each other's company. Halfway through it became like this, he said "Filmy lag raha hai na?" and I said, "Film hi toh bana rahe hain, filmy lagne de."
Is it also important to you the people that you're working with they have a certain free spiritedness that way they think, are and pursue their life, especially with the way Rahul Dholakia has been, he is a bindas progressive guy.
I don't know if it follows for every actor or not but I like to be pampered, I am spoiled like that. To me to make a film becomes secondary than to be loved on a film set. I need to be pampered; I don't have any star trapping. My stardom I handle myself. But I need to be loved, need to be cajoled, need to be looked after, I need to be hugged. I can't be scheduled, I can't have non-smiling people, I can't have serious stuff, and I can't have quietude on the set. I have done this job enough to just know that I do it because I love being there. I like to spread love on my set so I like everyone to be happy. If I am well I do it even more and I expect the same.  You need to have people who understand that film will get made, there will be stops along the way but the film will get made. My experience of filmmaking is once the film is done it doesn't belong to you. Post that what happens to the film, how good, bad, ugly it does, none of it is yours. The process remains yours. I have been in situations, to be honest, great films, great times, and great script – I just feel it's going to be a not be happy set to be working on and I'd rather not be there. I am too old; I have rather done this work too long to go and be unhappy 10 hours a day. I need happy people. The whole team of Raees is extremely happy, we always were laughing, smiling even in times of trouble. Filmmaking has to be a theatre experience where everybody is in it together, enjoys them at the end of the shoot even if it's gone wrong.
BOLLYWOOD NEWS - LIVE UPDATES
Catch us for latest Bollywood News, New Bollywood Movies update, Box office collection, New Movies Release , Bollywood News Hindi, Entertainment News, Bollywood Live News Today & upcoming movies 2021 and stay updated with latest hindi movies only on Bollywood Hungama.