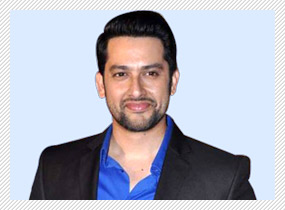 He certainly does not look his age, but Aftab Shivadasani is 34 years old. He is as likeable as a guy that handsome can be. The reason I'm aware of this is that I was pursuing the actor's fan site before I started chatting with him. A towering personality, I've just met him once at IIFA Yorkshire. I recall girls shouting on top of their voice and calling him 'cute' or as I'd imagine, the pretty ladies are stuck up with their fascination for Jugal (his character name) from Mr. India. Aftab's claim to fame then came in the form of RGV's Mast opposite Urmila Matondkar, and there was no looking back at his adolescence. As an actor there's a lot of scrutiny and, even when you've had success, it becomes about sustaining that success. And so he did. Shivadasani starred in many ensemble movies but one in particular stood out - Masti. It was a role that many thought and still think is the best Aftab Shivdasani performance. I remember what Johnny Depp once said - "With any part you play, there is a certain amount of yourself in it. There has to be, otherwise it's just not acting. It's lying." So while most of them thought Aftab was best suited to do comedy, the actor bent the rules and stuck to all genres - drama, mystery, romance, psychological thriller. But while everyone was taking him for granted as a bright spot in mediocre comedies, Aftab Shivdasani was ready with yet another genre - horror. It is one sign of how far Affy has come that anyone now would even consider it. Yes he returns in 1920 Evil Returns.


"I was picky in the choice of films but I think it's a personal choice. It wasn't deliberate"

I'm blessed to be a part of this film industry. Acting is something I love doing the most. In terms of the number of films and the choice of films that I've done, yes, there has been a certain graph. I've turned down offers I didn't like. It was all about how many films I wanted to do. Sometimes I chose five in a year or two in five years. It wasn't deliberate that I have stayed away for more time without doing movies. It was and will always remain a personal choice.


"I am a believer in ghosts but not superstitious"

I am a believer in ghosts. I am not superstitious. I think there is something of a paranormal. In my teenage days, I didn't get spooked by such stories. But that did not translate into me doing the horror genre. This is the 42nd or the 43rd film I am doing. Vikram Bhatt has mastered this genre and his name is very big in the horror department. The fact that it was his production and I have never tried and tested this genre before is what excited me.


"1920 Evil Returns contains an emotion called fear which is very popular. It's commercial"

Horror has a niche audience because it's a niche genre. But 1920 Evil Returns is a main stream commercial film because of its ability to entertain inherently. It contains an emotion called fear which is a very popular emotion. This film is made in a certain budget and has a certain calling. If it recovers the money it's invested, it's going to be a hit. The first part - 1920 - was a big hit three years ago. I don't think we are here to compete. We are here to entertain.


"Vikram spent a lot of time on the post production to make sure Tia looked scary"

I was on the sets throughout and when I saw Tia enter her makeup room and come out after a few hours, it would shock me. To be honest, the prosthetics were not so much in the film but computer graphics. Vikram spent a lot of time on the post production to make sure she looked scary (laughs) but I was reacting to a normal Tia when shooting. Lucky for me (laughs).


"My calling is commercial films for the next few years"

Man is an animal and animals are very unpredictable. I would like to experiment with movies, why not? I'd love to do some hardcore commercial stuff like Barfi, Grand Masti, etc. Both are funny and experimental. I want to calm down right now and see my commercial success. My calling is commercial films for the next few years.


"Someday I'd love to work with Abhishek Bachchan. He has a crazy sense of humour"

I'd love to work with dear friend Abhishek Bachchan, why not? We'll make a great pair and bring the house down with our madness. We share a great vibe. We are fond of each other. We keep in touch on our Blackberry. But there is a sense of respect and love. We always have a smile on our faces when we talk to each other and have mad laughter when we meet. He is a gracious actor and an even gracious human being. I did a guest appearance for Players but Abhishek made sure that he gave me the cues for my scene. It was a scene where I had to talk to him on the AV but him being there wasn't needed. All this and he came that day only to make sure the scene went well. And I can't talk about his humour because I'll keep talking and laughing (laughs). I'd love to do a great comedy with him.


"My favourite horror movie is The Evil Dead, April Fool's Day and The Exorcist"

My favourite horror movie is The Evil Dead, April Fool's Day and The Exorcist. I think India can even try and merge the comedy into their horror. It's like what in the West they do with Scary Movies. I see a possibility and potential in it. It'll work big time here. Hundred percent. People mistake horror films to be comedy. So why not have this concoction. It's a sure shot formula for success. I was a big fan of Ramsay horror.
BOLLYWOOD NEWS
Catch us for latest Bollywood News, New Bollywood Movies update, Box office collection, New Movies Release , Bollywood News Hindi, Entertainment News, Bollywood News Today & upcoming movies 2020 and stay updated with latest hindi movies only on Bollywood Hungama.