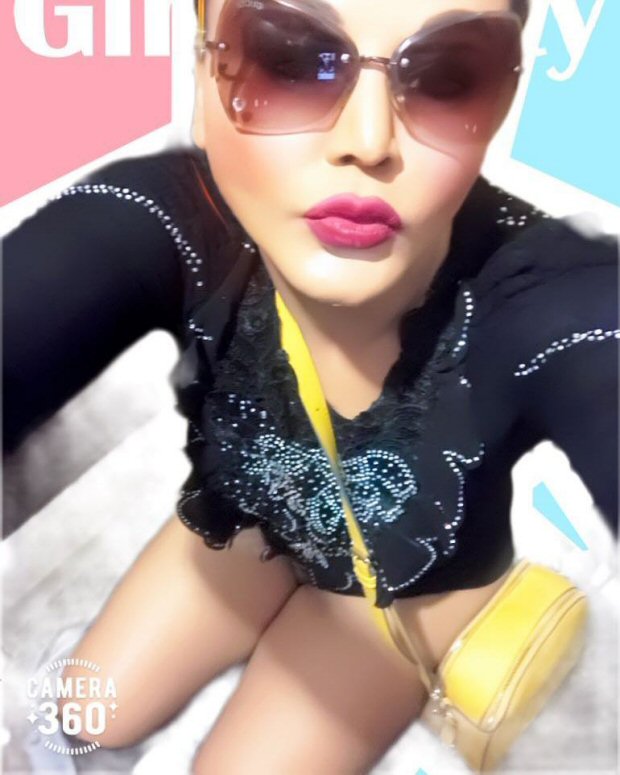 One celebrity who never ceases to entertain and amaze with her antics is Rakhi Sawant. It became widespread when she created 'hungama' during the first season of 'Bigg Boss' in 2006-07. Media persons used to rejoice when they would be called for Rakhi Sawant's photoshoot or interview or when they would spot her at a red carpet. After all, they known that this 'bindaas' personality would make many politically incorrect statements that others won't. The publicity hungry Rakhi brought the house down when she alleged that somebody dubbed Karan Johar's voice in the infamous AIB Knockout video. Just recently, she claimed that godman Gurmeet Ram Rahim Singh Insan lusted after her and that her daughter Honeypreet intervened and ensured her father didn't sexually assault her.
And now that Virat Kohli and Anushka Sharma have got married, the motormouth has found a great opportunity to score some brownie points. On her Instagram handle, she yesterday posted a selfie which might not look unusual at first. But observe closely and you'll realize that she's actually sitting in the toilet! From the caption, it's clear that she was in the loo when she heard the news of Virat and Anushka's marriage. She said she was shocked to know about this development.
Then she posted a short video in which she can be seen wearing a mask. Her sobbing voice can be heard and she is asking Virat what will happen to her now that he has tied the knot to Anushka Sharma. She then informs that she was in the toilet but her next sentence couldn't be deciphered as the video abruptly gets cut. Nevertheless, the use of mask, Rakhi Sawant's crying voice and the way she is pretending to be in love with Virat Kohli provides enough entertainment. Don't miss!