Karisma Kapoor and Kareena Kapoor Khan not only have sister date brunches and dinners but the two of them also party together often with their friends! The two Kapoor ladies have time and again expressed about the respect and admiration they share for each other and their thick bond as sisters. However, their off screen bond has never been showcased on screen. While we are still wondering if there is any project that can get the two sisters together on the big screen, Karisma Kapoor has an interesting suggestion for her younger sister Kareena Kapoor Khan when it comes to films, albeit remakes.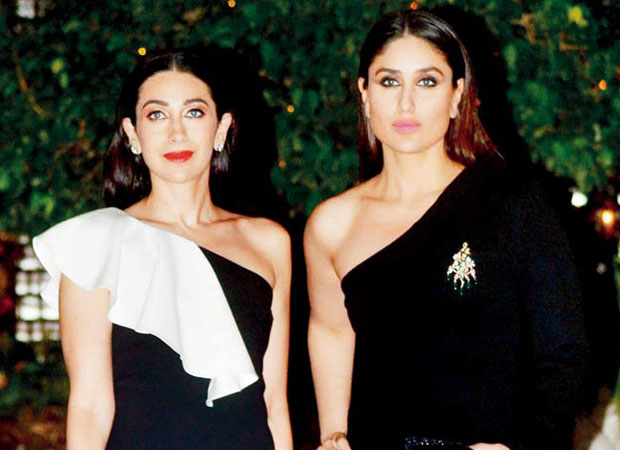 We all know that one of the most popular films of Karisma Kapoor, Judwaa had a reboot version recently. While she featured in the 90s original film along with Salman Khan, the reboot one featured Jacqueline Fernandez in her role along with Varun Dhawan as the male lead. In recent reports, the actress confessed that if she had like her sister Kareena Kapoor Khan to star in one of her remakes then that would be Biwi No. 1.
Karisma Kapoor also spoke about the 90s era of films and why she believes that it was the golden era of Bollywood. In the same reports, Karisma also spoke about her bond with her sister wherein she revealed that she can speak to Kareena about anything under the sky. The two of them have discussions about varied subjects including their children.
Besides that, she also hinted at making a comeback soon in Bollywood. It is a known fact that Karisma Kapoor will be making her digital debut soon. And now the actress mentioned in media reports that while family has been her priority for all this while, she wouldn't mind coming back to the big screen. However, no further details have been divulged by the actress about the same.
BOLLYWOOD NEWS