The first lady of Bollywood, Gauri Khan, turns 50 today. Although she stays away from the public eye, she has a following of her own and has been loved for her attitude, graceful conduct and the way both she and her husband Shah Rukh Khan have been constant support for each other. And on this special occasion, we go down memory lane and bring to you excerpts from an interview Gauri Khan gave to Savvy magazine in May 2000.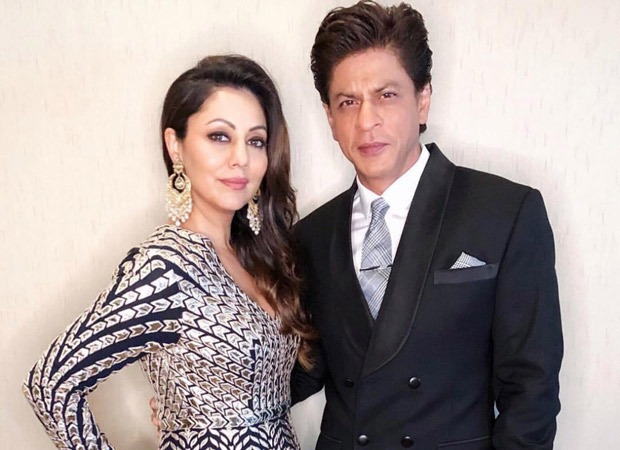 This interview is worth a read for many reasons and not just for Gauri's straightforward and headline worthy quotes. It was given at a time when Shah Rukh Khan was at a low phase after the debacle of his first grand production Phir Bhi Dil Hai Hindustani. This was also a time when the media was all out against him after some of his remarks. Meanwhile, Hrithik Roshan had become an overnight star after his film Kaho Naa Pyaar Hai, which incidentally released a week before Phir Bhi Dil Hai Hindustani, emerged as a monstrous blockbuster. There were murmurs that SRK is 'finished'. This is what prompted Gauri Khan to give a rare interview to Savvy.
20 years later, life has sadly come full circle. SRK's last film Zero bombed badly. Even his earlier films have underperformed. Post the untimely demise of Sushant Singh Rajput, he, along with other actors, has come under fire. A lot of rumours have come up which are seen as a part of organized trolling to topple the Khans. In this context, going through Gauri Khan's interview makes a lot of sense, even in present scenario, especially when she talks about reasons why one should make films for people and not for oneself or how she hits back at critics.
1. "It's funny when people ask me how I've been able to retain my identity despite being married to a superstar. They don't understand that I am not a star. I have not achieved anything. When success has nothing to do with me, why should it get into my head? Why should it affect me? For me, to think that I'm even remotely connected to his success is silly."
2. "It was only when I met Shah Rukh, I started performing well in studies. Normally, when you have a boyfriend, you tend to get distracted but with me, it was quite the opposite."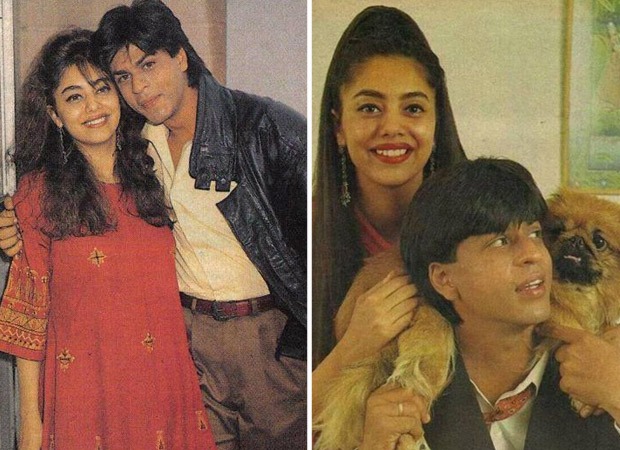 3. "Shah Rukh was terribly intelligent. He not only excelled in sports but did well academically too. He was the one to have influenced me to open my books and study. He even made all my history notes for me despite being an economics student. He was out of college by then but it was thanks to him I did well in my eleventh and twelfth."
4. "I started working in a garment export firm (post marriage, in Mumbai). But suddenly one day, Shah Rukh would tell me we are going to Goa on an outdoor shoot for a month. And I would just take off with him. Obviously, when you're working, you can't go on a holiday every now and then, so I quit. Either I had to be with him or I wouldn't see him for days on end. So I preferred to travel with him because I was too lonely to be at home all by myself and working."
5. "I got a few film offers but it was so silly that just because your husband is into films, you automatically get acting offers. It made no sense at all. Just because you have the opportunity, you can't do something you're not inclined towards. And Shah Rukh would never let me act in any case. He is too possessive of me. He would rather die a million deaths than let me act or do even a small role in films."
6. "I remember in the early days of marriage, I kept wishing that all his films flopped and we went back to Delhi. I didn't care whether his Deewana or Baazigar did well. I didn't see his movies. Till date, I haven't seen all his films."
7. "Shah Rukh doesn't have any kind of family support. Look at the other stars, they have parents, brothers, some kind of a backup. But Shah Rukh doesn't have a single relation except for his sister Shehnaz who lives with us. The couple of relatives he has are either in Pakistan or London."
8. "The reason why people are putting you down is because they're fed up with your success…People who are writing all this (criticism) are non-achievers compared to Shah Rukh"
9. "One can't act forever. So now he is working towards directing films. He also wants to get into the internet business. His mind actually works in ten different directions. He wants to make different kinds of cinema."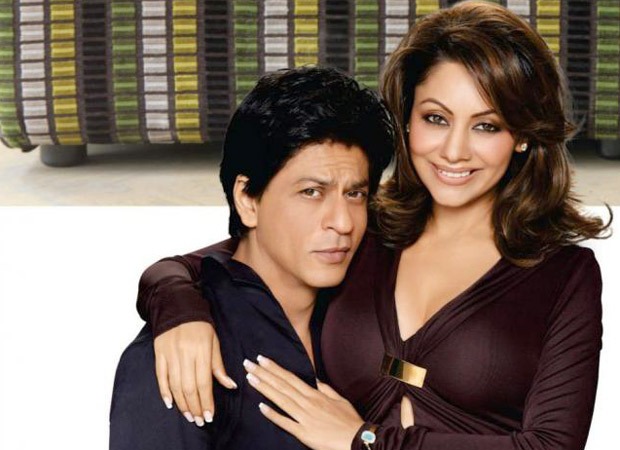 10. "Phir Bhi Dil Hai Hindustni looked good, the clothes were good, the songs were great but there was something lacking. He thought he was trying to make something different from the usual love story format. Now he understood that 'different' does not work and in future, he will work towards more commercial cinema."
11. "I am being honest when saying that I liked Phir Bhi Dil Hai Hindustani but yes, I didn't love it. It was not one of my favourites. I feel you have to make films for the public and not for yourself, which Shah Rukh has also understood"
12. "How often do you pick up a magazine and read about Shah Rukh Khan having an affair with somebody? I've never read anything of that sort. He must have been linked with a couple of women but that is all rubbish. If people don't write about him, who will they write about? Karan Johar is such a good friend of ours and it's so silly when people say both of them are gay. I feel like laughing and if people are saying all this rubbish, then they can say that the three of us are having an affair because both Shah Rukh and I are close to him."
13. "Shah Rukh does a lot of charity work. He is forever giving donations to hospitals and charitable organizations. He pays for the medical treatment of his unit members. He is terribly generous at heart but he doesn't like to talk about all the charity work he does."
14. "Aryan is 2 1/2 years old today. He looks exactly like me and behaves just like Shah Rukh. He can talk, dance and play with him endlessly. Aryan cannot sleep without him. Shah Rukh has to spend two hours with him every night. Aryan has brought a big change in our lives, especially in Shah Rukh's lifestyle. Now he thinks twice if he has to go on an outdoor shoot. He wants to make most of his films in Mumbai."
15. "One cannot wish success always; one has to see failure too. And anyway, I don't think he is finished. He is seeing success and he will see success."
https://www.facebook.com/media/set?vanity=GauriKhanFC&set=a.10151533310632803
Also Read: Aditya Chopra plans Yash Chopra bio-pic starring Shah Rukh Khan
BOLLYWOOD NEWS
Catch us for latest Bollywood News, New Bollywood Movies update, Box office collection, New Movies Release, Bollywood News Hindi, Entertainment News, Bollywood News Today & upcoming movies 2021 and stay updated with latest hindi movies only on Bollywood Hungama.