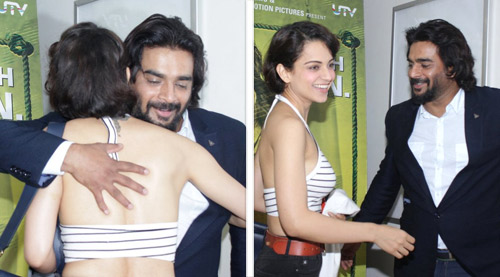 >
After the relaxed weekend, here comes the mundane Monday, which is also the start of a new week. Rather than going weak, let's say hello to a brand new week. And what best way
to do that than by solving the mind boggling guessing game of Bollywood Hungama which is 'Guess Who', better known as 'World's Envy, India's Pride'.


This week's mystery guest is someone who is a perfect example of hard work, dedication, sincerity and most importantly... perseverance and patience. Even though she hails from a small town, she is
definitely NOT a 'small town girl'. Despite having humble beginnings, she is now one of the reigning 'queens' of Bollywood. She may not have repertoire of being a part of many 100 crore films, but
the fact of the matter is that her performances in each of her films never fails to touch the hundreds and thousands and crores of human heart. Even though she doesn't attend award ceremonies, the
awards refuse to leave her and acknowledge her contribution to the Indian cinema.


If you have 'Guessed Who' this week's 'Guess who', then, Guess no further and post your answers here:


To know last week's answer, click here.