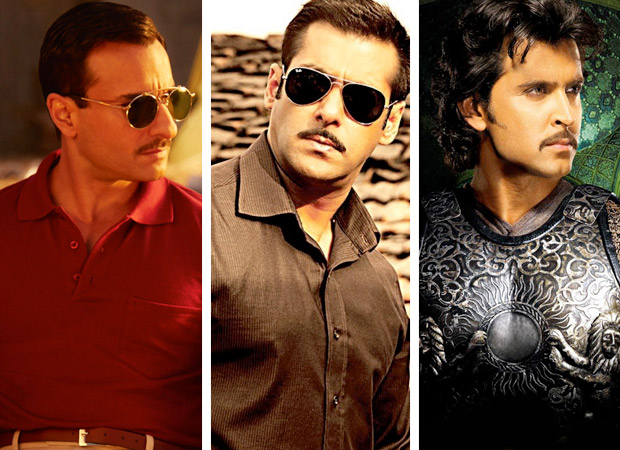 Does reducing a film's length increase its box-office success in today's times of shorter feature films?
This is one question that does not have a jacket answer. In many cases, w there will only be a rhetorical answer at best, as the alternative aspect has never been explored.
Rangoon, which has netted a pathetically low Rs. 18 crore (considering its face value, mounting and thus budget) in the opening weekend, was cut (reportedly at the instance of co-producer Sajid Nadiadwala) by more than 30 minutes. While the CBFC certificate showed a run-time of 167 minutes, the film was a little over two hours in its running time, with the interval coming up just an hour and a few minutes after the film began.
All we can say is that this expensive monolith has not been salvaged a whit by the reduction in length. Let us also examine the fates of some random such films that were trimmed before, or sometimes, after release by gauging their initial response.
Dabangg (2010) was a film seemingly blessed by the heavens. This Salman Khan musical that marked the debut of Sonakshi Sinha and director Abhinav Singh Kashyap was the year's biggest hit. But the inside buzz was that the director had shot a 4 hour 10 minute mess that was trimmed by a veteran editor, at the instance of the hero, to 2.10, which explained the episodic feel of the blockbuster.
Having watched Hum Dil De Chuke Sanam (1999) at a preview, this writer repeated it on the release weekend and found it at least 10 to 15 minutes shorter and thus very crisp vis-à-vis the earlier version. Needless to say, the film became a hit—and the career-first hit for director Sanjay Leela Bhansali and Aishwarya Rai (Bachchan). Judicious clipping as per reactions by the audience won the day.
At the "success" party of Jodhaa Akbar (yes, the 2008 film was a success, not a hit), guests were shown about 55 minutes (!) of the footage that was cut from the already long film of 3.34!  With filmmakers and corporate honchos bringing in every possible excuse for underperformance, we wonder whether they would have been happier now with a still shorter film. But clearly, director Ashutosh Gowariker was fascinated by the extraneous material he had shot enough to show it to those interested in his "epic vision"!
Producer Manoj Desai of the 1992 Khuda Gawah wryly informed that director Mukul S. Anand, who always overshot all his big films had shot six (!!) hours of footage. It was pruned to 193 minutes finally. But because of the huge investment in shooting so much, the film was finally a loser, despite its Silver Jubilee run and hit music.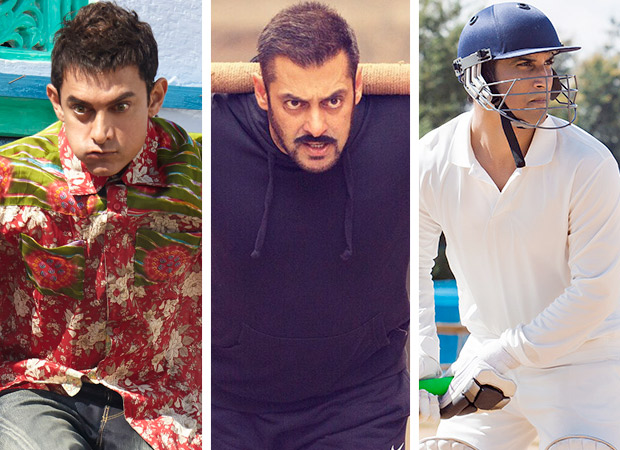 Length and content
Going by the axiom that films always work on content and fail due to shortcomings in the same, we really wonder if a movie's length is all that important. And we say this even today when a Rajkumar Hirani makes long films like 3 Idiots and PK, and we also have Dangal and Sultan as well.
By the way, if you are only thinking Khans, you are wrong—one of the longest movies of last year was M.S. Dhoni—The Untold Story (220 minutes), which had no face value in terms of big stars!
Long movies have been a tradition in epic cinema across India and even in Hollywood. In India, Mother India, Mughal-E-Azam, Waqt, Sholay, Maine Pyar Kiya, Hum Aapke Hain Koun!..., Dilwale Dulhania Le Jayenge and Gadar—Ek Prem Katha, released between 1957 and 2001 in every decade, have all been the biggest blockbusters of those respective decades. The tradition continues today. But on the other hand, films like Saudagar (1991) could not get a return on investment, while Roop Ki Rani Choron Ka Raja was among the big disasters then.
Yes, specific filmmakers like Raj Kapoor, Ramesh Sippy, Ashutosh Gowariker and Sanjay Leela Bhansali were known to make long (or at least longer than average films) but there was no blanket rule applicable even to them. If Raj Kapoor's Sangam (1964) proved a blockbuster, Mera Naam Joker (1970) collapsed, despite two intervals. But Raj was back with a super-hit in the 2.58 hours-long Ram Teri Ganga Maili (1985). Ramesh Sippy gave India it's biggest-ever blockbuster in the evergreen Sholay (1975), but could not do an encore with Shaan (1980). Shakti (1982) and Saagar (1985) also failed to make it to the hit category.
Vijay Anand, Hrishikesh Mukherjee and later David Dhawan and Rajkumar Hirani, being also editors, only shot what was strictly needed and followed the golden maxim of editing on paper before going on sets. Yes, being human beings, they did err on occasion. But Rajkumar Hirani was perhaps the least imperfect of the four so far, so if 3 Idiots and PK were long movies, the public response has proved that there was material enough in them to keep the audience enthralled.
As Anil Sharma of Gadar—Ek Prem Katha pointed out, "My film had its interval after almost two hours, which is when most of today's films end. But people wanted the film to restart rather than going out for snacks!"
The conclusion
Today, shorter feature films are in because of many reasons coming together: one, we are influenced more by global trends; two, production costs have spiraled so much and the law of diminishing returns is applies through every factor from high ticket rates in 'plexes to piracy, and three, it makes pragmatic sense to have shorter films so that more shows can be held daily. This in turn ensures that the first three days are fully cashed on (before piracy as well as the now-very-lethal word-of-mouth really set in).
But if length was the only criterion, the percentage of hits and successes should have zoomed now. Sadly, it has zoomed only in the wrong direction—downwards!
The conclusion is clear: length must be determined by content. And the content, irrespective of length, must mandatorily be good. A shorter 3 Idiots may not have done as well, as it would have more superficial, with far less audience gratification. A longer version of A Wednesday! or Jolly LLB 2 would have been a drag.
The ideal situation, therefore, is: pre-edit a script, then shoot a film and—ruthlessly—edit it again. Save on time and resources. And then laugh all the way to the bank. In these days of mounting production costs and star remunerations, and all the extensive time and efforts put in pre-productions, we truly wonder why a case like Rangoon has to happen at all?
BOLLYWOOD NEWS
Catch us for latest Bollywood News, New Bollywood Movies update, Box office collection, New Movies Release , Bollywood News Hindi, Entertainment News, Bollywood News Today & upcoming movies 2020 and stay updated with latest hindi movies only on Bollywood Hungama.