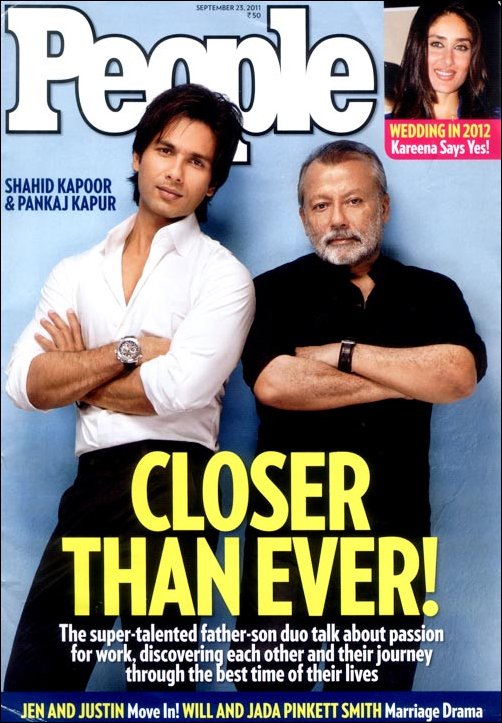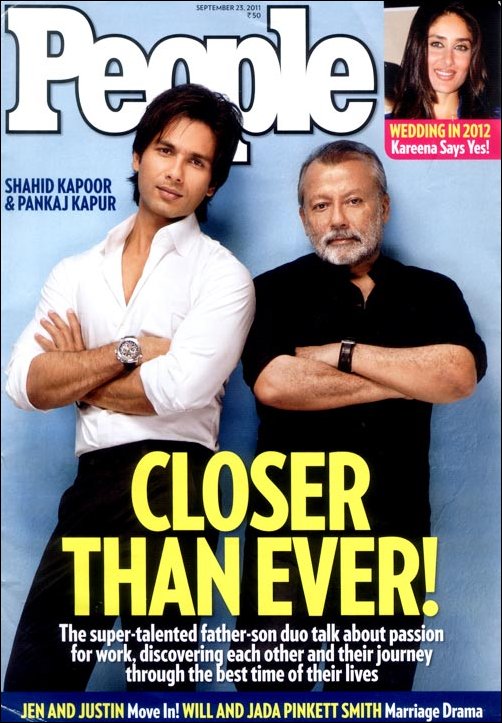 The father-son jodi of Pankaj Kapoor and Shahid Kapoor have come together in the latest edition of People magazine.


This is one edition that you just don't want to miss. This issue deals with answers to questions about when the two decided to work together, the best and worst part of working together, their description of the bonding experience of the sets and Shahid's relationship with Pankaj's wife Supriya and children Ruhaan and Sanaah.


Shahid also answers the much awaited answer about the speculations of him being in a dilemma of choosing either his mother's film or his father's! And the father-son duo also answers about the quality that they admire most in one other and those (qualities) that they don't! Lastly, if you want to know where this father-son duo sees themselves in 10 years from now, all you need to do is to pick up the latest edition of People!