Rajkummar Rao, the powerhouse of a performer, has an array of films in the pipeline. The actor has become every producer - director's go-to actor for their interesting projects. While the actor has done varied roles in the past, his game-changing role in Bareilly Ki Barfi and now upcoming quirky horror- comedy Stree, he is experimenting with comedy genre as well. From Love Sex Aur Dhoka to Queen, with a fantastic role in Bareilly Ki Barfi to leading roles, the actor is staying humble and grounded while dealing with the super new stardom. Speaking during a group interview for Stree, the actor opened up about various aspects of his life.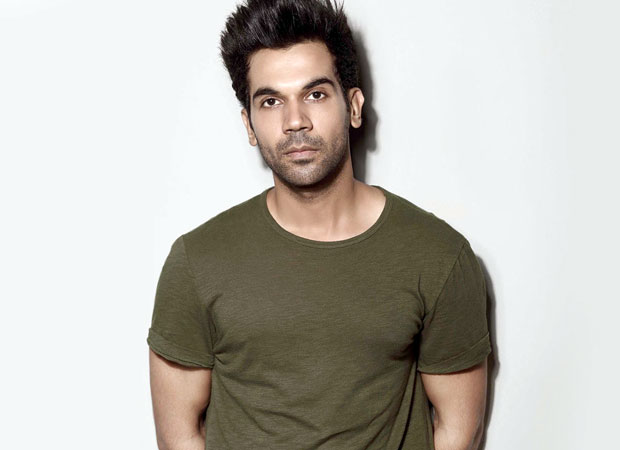 How are you dealing with your new-found star status?
It's overwhelming. I am enjoying it. I have only gratitude. People recognize me now; they know me by my name. They knew me at first as that Queen guy. It makes me happy but it doesn't do anything more — doesn't add any pressure or change my performance.
Despite being one of the most wanted actors in Bollywood right now, you're still known for your humility.
It's not a conscious thing. I just want to be myself. I can't fake it. Also, I don't see any reason to be proud or brag about anything. I am just doing my job much like everyone else. I wanted to be an actor for myself because I genuinely love what I do. I am still doing it for myself.
Manoj Bajpayee recently said that his struggle has definitely helped actors like Rajkummar Rao and Vicky Kaushal. What do you have to say?
I totally agree with him because today times have changed. Indian cinema is going through an amazing transition; we are experimenting with our stories a lot more and writing believable characters. It is because actors like him had the courage to stick to the things they believed in. I know the hardships he has faced. It's huge. I haven't really seen that kind of struggle. He often tells me, "Achha hai beta tum abhi aaye ho. Humare time me aate toh bohot papad belne padte."
What made you come on board for Stree?
I loved the story and my part in it. My character Vicky is a small-town guy who feels he doesn't belong where he lives. He is a uniquely talented ladies tailor. It sounded so much fun.
How was the experience while shooting for the film?
It was just like a family holiday — going to your mamaji's house in summer vacation. We all had such a good time together. We would play all kinds of games — cricket, kho kho, kabbaddi. We used to cook together, meet even on off days.
Any eerie experiences while filming Stree?
When I entered my hotel room for the first time during our schedule in Bhopal, I got a list of what to do and not do during the shoot. The locals had very strictly told us to not wear any perfume at night and not go alone anywhere. We had to be in groups. In fact, one of our light boys fell from 15 feet on set. He claims that someone pushed him but there was no one there.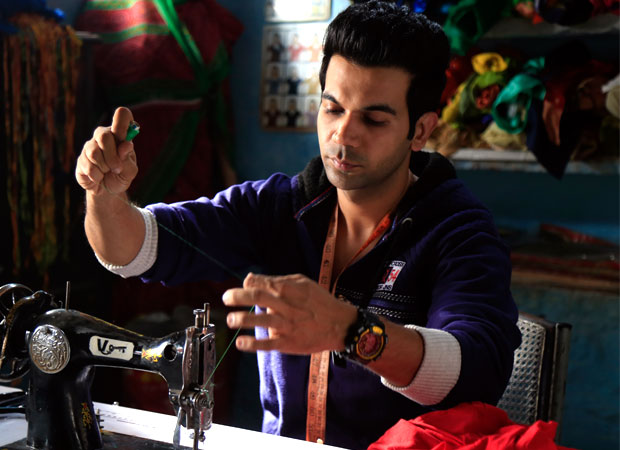 Are you open to starring in regional films?
I'd love to. So many amazing regional films are being made these days. I just saw Angamaly Diaries, Kaaka Muttai. Though I'll have to work a little harder because I'll have to learn the language to deliver my own dialogues and not dub them.
People associate you with good films like if Rajkummar is in it, it will be good. Do you feel the pressure of a film doing well when you choose a script?
No, I listen to my heart. I should feel excited about a script because you can never know what will work with the audience. I focus on working towards giving them a character they can connect with and like.
As an outsider in the film industry, have you ever felt the need to fit in?
For two years, I was looking for work but found nothing. Several people told me to go to parties, network but I have never been able to do it. I still can't. I can't keep messaging people 'Good Morning' or 'Hey, what's up'. I'd rather act.
Is it difficult for you to find your zone when working with stars like Anil Kapoor or Aishwarya Rai Bachchan in Fanney Khan?
I concentrate only on my character when I am in front of the camera. In that space, I see my co-actors also as the characters that they are playing and not who or what they are in real life.
Aparshakti Khurrana said that Rajkummar was meant to be in films. If he did not get work, he would make a film for himself. Will you ever direct or produce films?
I am not sure about directing films, but I'd want to produce one day when I have enough things to produce a film.
One thing that has changed for you, since Shahid?
The entire budget of Shahid was Rs 65 lakh. So things have definitely changed. I am looking better now, wearing better clothes but as a person, an actor, I am still the same.
You have done varied roles. But, do you think Bareilly Ki Barfi was game-changing for you?
There have been a couple of them. Love Sex Aur Dhokha because it marked my beginning. It all started from there. Then, Shahid. With all the awards and accolades that it received, it gave me widespread recognition. Finally, yes. I think Bareilly Ki Barfi. With it, people started seeing me as an entertainer who can perform beyond serious dramas.