10 years ago, moviegoers got entertained as well as enlightened like never before with OMG Oh My God. Starring Paresh Rawal in the lead and Akshay Kumar in a supporting role, this courtroom drama is about an atheist who sues God. It released on September 28 with minimal hype but ended up collecting a huge Rs. 81.46 crores. It opened at Rs. 4.25 crores on Friday while on Monday, it collected more (Rs. 4.60 crores). The next day was a national holiday on account of Gandhi Jayanti and this is when the film collected Rs. 7.37 crores, surprising the trade and industry.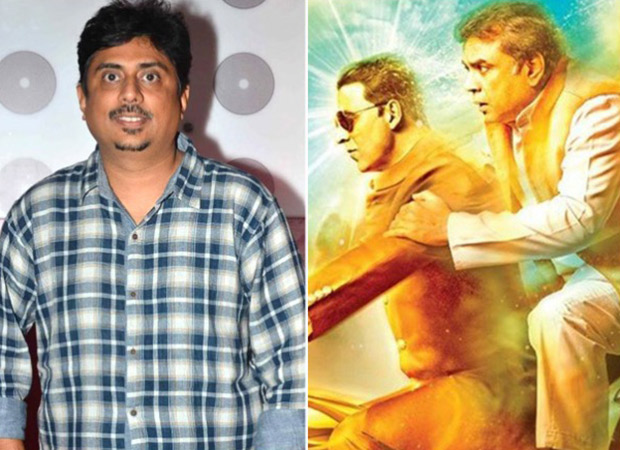 EXCLUSIVE: Is it POSSIBLE to make a film like OMG Oh My God in today's times? Director Umesh Shukla gives an interesting answer on the 10th anniversary of the Akshay Kumar-starrer
On the film's 10th anniversary, writer-director Umesh Shukla, in an exclusive interview with Bollywood Hungama, talks about his memories attached to the film and a lot more
Were Akshay Kumar and Paresh Rawal the first choice for OMG Oh My God?
Yes. Paresh bhai was confirmed from the very beginning. We were wondering who should play the role of God. A few years before the release of our film, God Tussi Great Ho (2018) released and it had not worked. Hence, we were confused about whom to cast and who'll be ready to take up the role. When Akshay bhai saw the play (Kanji Viruddh Kanji), he loved it and showed interest in playing Lord Krishna. Also, corporates were not ready to back this film as they felt the script was risky. But later on, things fell in place smoothly.
How did you and the makers finalize the title of the film?
We had some different titles in our minds for the film. Initially, we decided to name the film Kanji Viruddh Kanji, just like the play on whom the film is based. Then, we felt that we need to have a youth-centric title. At that time, abbreviations of certain words had become fashionable. So, 'OMG' came out of my mouth and we realized that this is a perfect title. But then we feared that what if viewers don't understand what OMG stands for? We then thought of going for Oh My God as the title. But it was already registered. This is when we decided to name the film OMG Oh My God. It sounded catchy as well. Thankfully, the youth took to the title. They embraced the film and soon, every section of the audience went to see it.
Salman Khan voiced the teaser of the film. How did he come on board?
It was a marketing strategy. We had shot for a promo and we happened to speak to Salman bhai. So, he agreed to provide the voiceover. He knew about the play and its plot though he had not seen the film then.
How many days did it take to shoot the film?
We shot for around 45-50 days. Akshay Kumar shot for 14 days.
In the play, the lead character Kanji collapses in the courtroom and later dies. However, in the film, the ending was changed and Kanji was shown to have survived. Could you tell us what led you and the makers to tweak the ending of OMG Oh My God?
We did that for numerous reasons. An ending of that sort can be accepted in a drama as its audience is a bit niche, although in today's times, even cinema audience is accepting. But at that point, we wanted to end the story on an optimistic note. Secondly, we realized that the film can possibly become a franchise and hence, it was important to keep the character alive. The subject is such that aap kisi bhi scam par Oh My God naam ki film bana sakte hai!
Having seen both the endings, I felt the film ending was more impactful…
Actually, on stage, certain things are not possible. But since the film is a different medium, you have the freedom to explore and enhance the new impact.
The film had some interesting Easter eggs that one might not discover in the first viewing. For instance, the number of Akshay Kumar's bike is 'OM + 786', identifying the three main religions. Also, it seems like you consider Michael Jackson a God. That's why his suit is being sold along with other divine items in Kanji bhai's shop!
Oh yes. We had a blast shooting for the film and adding these aspects. We had worked a lot on the detailing. Everytime you see the film, you'll discover something new which you hadn't noticed before. Just some days back, somebody called and told me, 'Kanji dil ke acche the. Kabootar ko daane khilate hai ek scene mein'! When people tell me about these things or when you remarked about Michael Jackson's suit, it makes me really happy. I am surprised that people have noticed these small, small things.
During a Bollywood Hungama exclusive interview before the release of the film, Paresh Rawal revealed that many reputed religious leaders saw the film and they all enjoyed it. They agreed with the film's message…
I had done a play at Beas for Radha Soami Satsang Beas members. They all loved it. Then there was another instance when a reputed priest during curtain call requested to speak on stage. He told us, 'What we are not able to convey with our week-long ceremonies, you managed to communicate in just 2 ½ hours!"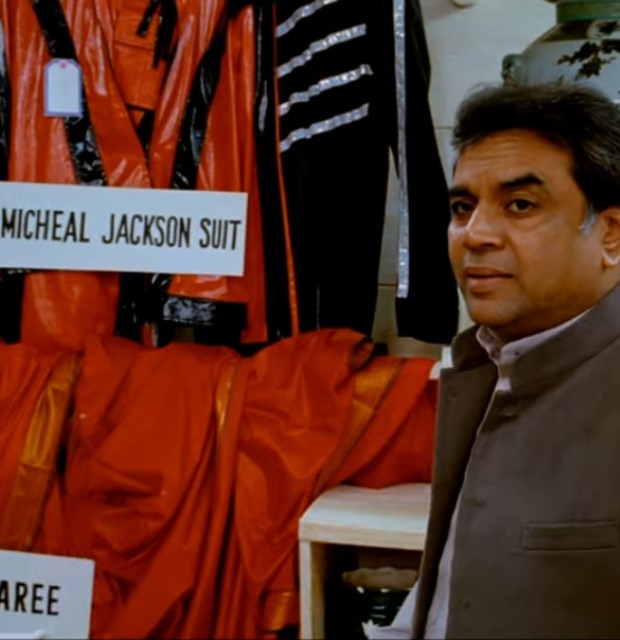 Such kind of appreciation must have given you a high, isn't it?
The monetary success or failure of a film or play is a different matter. But when you are able to bring a change in people's lives through your work, it gives you immense satisfaction.
A 75-year-old couple came to meet me after watching the play. They told me, 'I wish a play like this was made 20-25 years ago. Our life wouldn't have been so dismal today'. I asked why they feel so. They replied, 'We wasted our time adhering to certain beliefs and we went to great lengths while doing so. Usse accha humne bhagwan ko apne andar dhunda hota toh behtar hota'. They held my hand and started crying. They were so overwhelmed that they wanted to touch my feet! I, of course, stopped them and said, 'Aap bade hai humse. Aap aisa please mat kijiye'. Such experiences are priceless and mean a lot to me, more than my film becoming a super hit.
It was also interesting to see the character of Arun Bali. He was a religious seer and yet, was in support of Kanji in his fight…
Yes, that was the idea that there are good seers also. He rightly says in the court that Sai Baba lived in poverty all his life. And ironically today, his idol is placed on a throne worth crores. Similarly, it is said that hum apne maa baap ko abhi kitna sukh dete hai, woh zaroori hai. Shraddh ke waqt unka manpasand khana bana ke koi fayda nahi hai. Rather, make them happy while they are still with you.
OMG Oh My God faced some protests due to the content. Did that worry you?
Not really. My film was balanced. Hence, it's been 10 years and still, there's been very less criticism. It's not an anti-God film. We have shown God in the film and we have shown Him passing the knowledge of the Bhagavad Gita. In fact, God advises Kanji that he should also read the Holy Quran and also the Bible to find answers to all the questions that he seeks. Koi bhi dharam galat nahin hai. It's just that certain people interpret it wrongly and that's where scams take place in the name of religion.
Do you think it would have been possible to make a film like OMG Oh My God in the present-day scenario when society is believed to have become far more intolerant than it was in 2012?
Yes, why not? Our film will not face a problem because as I said, it's a balanced film. The film could have faced problems even during its release. However, we took a fair approach; it was a logical and rational script.
Did you visit cinema halls to check the audience's reactions?
Yes, I went to many theatres. I was very eager to know the public reaction to this film. I travelled to several theatres, that too in different cities. It was heartening that everywhere I went, the film was unanimously appreciated.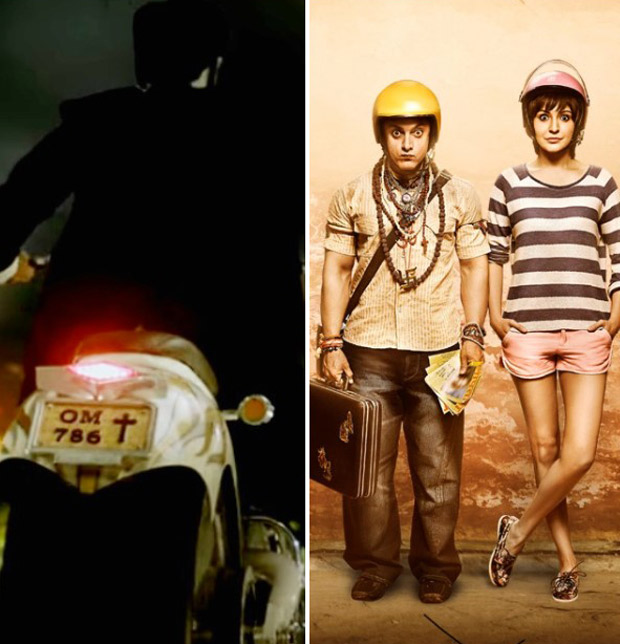 2 years after OMG Oh My God, Aamir Khan-starrer PK (2014) was released and though its plot was different, it gave viewers a déjà vu of OMG Oh My God. Rajkumar Hirani mentioned that he had thought of PK fighting a case against God in the case but Abhijat Joshi advised against it as he had seen your play…
Yes, it happens. If their film had come before ours, we would have had to change the script of OMG Oh My God!
There were also rumours that Aamir Khan, Rajkumar Hirani and Vidhu Vinod Chopra had offered you Rs. 8 crores to stop the shoot of OMG Oh My God!
That was all false. They are all lovely and talented people. We look forward to their work as their film always enlightens us.
OMG Oh My God, starring Pankaj Tripathi and Akshay Kumar, will be released in 2023. However, you have not directed it…
Even Paresh bhai is not a part of it. We didn't have any written agreement that only I can direct OMG Oh My God films. But I wish them great luck. The subject is that some great films can be made out of them. Also, the people associated with the film are quite talented. I am sure they'll come up with a film that'll entertain the audience.
Is there any update on the release plans of your next film, Aankh Micholi?
Sony Pictures will take a call. Now, theatres have reopened and business is almost back on track. The film is completely ready. So, it'll be released soon
You were also supposed to make a film with Nawazuddin Siddiqui…
We were planning but the project has been delayed. I am sitting on my laptop right now and working on its script!
And what about your biopic on Ujjwal Nikam?
It has also got delayed.
Finally, you have also acted in films. You were seen in a blink-and-miss appearance in OMG Oh My God! Do you plan to act more in future?
Life mein kaafi galtiyaan ki hai maine. Usme se ek (acting) hai (smiles)! On a serious note, I am game. If I am offered a good role, I'd definitely take it up. However, right now, I am busy directing, producing and writing films.
BOLLYWOOD NEWS - LIVE UPDATES
Catch us for latest Bollywood News, New Bollywood Movies update, Box office collection, New Movies Release , Bollywood News Hindi, Entertainment News, Bollywood Live News Today & Upcoming Movies 2023 and stay updated with latest hindi movies only on Bollywood Hungama.