Milap Zaveri has completed 20 years in Bollywood. In this part of his exclusive interview with Bollywood Hungama, the massy writer-director reveals about his experience of writing some of the significant films in his career.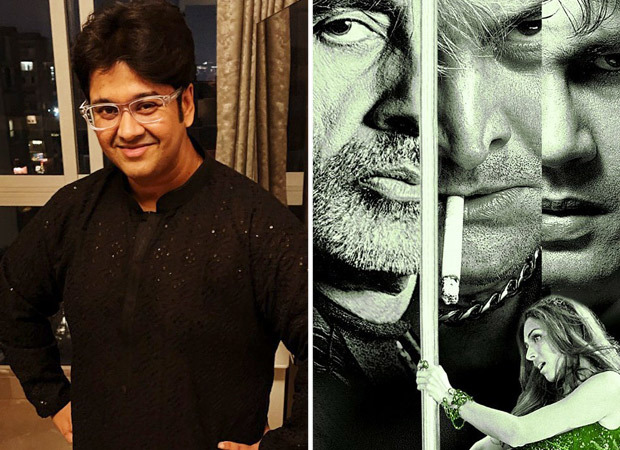 EXCLUSIVE: Milap Zaveri, for the FIRST TIME, opens up about his journey; also opens up on how he bagged Sanjay Gupta's Kaante
How did you enter the film business?
A friend of mine introduced me to Rajeev Masand. He was with Bombay Times then. Through Rajeev, I met Sujoy Ghosh and Viveck Vaswani. I was working on some ideas for Viveck Vaswani those days. This was the time when International Khiladi (1999) was released. He wanted to meet and congratulate Umesh Mehra. So, he took me along. I met Umesh ji there and we struck up a rapport. He hired me to write a script for him. He was my first mentor. I still remember the days when I spent in Minerva under his guidance.
Through Rajeev Masand, I also met Sujoy. Rajeev, at that time, was going to be the theatre producer of Jhankaar Beats (2003). I was offered to co-write the dialogues of Jhankaar Beats. So, I owe a lot to all these people. Sujoy used to live in Bandra. I used to sit with him to work on the dialogues.
How did you bag Kaante (2002)?
I was writing for Umesh ji and working on Jhankaar Beats. Then, Sanjay Gupta announced Kaante. Initially, Anurag Kashyap was working on the dialogues and and even Sujoy was helping him out. Anurag and Gups had a fallout. Then out of the blue, Sujoy called me and told me to meet Sanjay Gupta immediately as he was looking for a dialogue writer. I was so excited that I dropped the phone. I went to Sanjay Gupta's office. He gave me 2-3 scenes of Kaante and told me to pen their dialogues. He only had 2 weeks in hand before which he was going to fly down to Los Angeles, USA to shoot the film. I came home and my hands were shaking as I realized that I was going to write lines that would be mouthed by stalwarts like Amitabh Bachchan, Sanjay Dutt and Suniel Shetty!
The next day, when I narrated the scenes to Gups. He called his production person and asked him to give me a cheque of Rs. 21,000! It was destiny that I met the right people at the right time.
Kaante had a lot of massy dialogues. I am sure the reactions in cinemas must have been memorable…
Yes. The reactions were great. And I finally saw my father was so proud and relieved. He's now my biggest fan. He goes to watch my film at Gaiety-Galaxy. He sees all shows of the day on Friday, Saturday and Sunday! Even my grandfather was proud when Kaante was released. He passed away sometime later.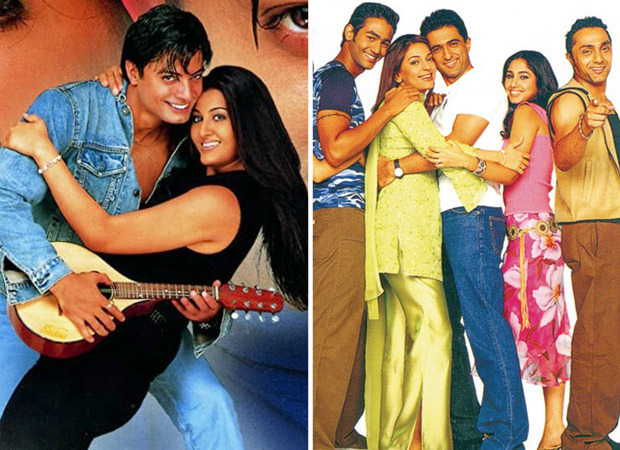 Meanwhile, the film I was working on for Umesh ji, didn't happen. He then made another film, Yeh Mohabbat Hai (2002). I wrote its dialogues. It was my first release; it came before Kaante. Unfortunately, it didn't do well. The same year, Kaante was released. I remember there was so much controversy around Kaante about whether will it release, when it will, etc. For six months, the promos were on air as there were problems between the producers. The day the print of the film came from LA, everybody got an SMS at 6:00 in the morning about it! Kaante changed my life completely.
As for Jhankaar Beats, I remember a funny incident. We had gone to the Regal cinema to catch the morning show of the film on the first day. We did a Pooja there. There was nobody in the theatre. Only Sujoy, me and one girl I was dating were present. Then on Sunday, when I went to Regal with my friends, we had to buy tickets in black! In 48 hours, the word of mouth spread so crazily. There was no social media and still, the word spread, resulting in house full shows.
Except for Yeh Mohabbat Hai, your initial three films – Kaante, Jhankaar Beats and Masti (2004) were A-rated. Masti was probably one of the first adult comedies from Bollywood, starring A-listers. How did you get a chance to be a part of it?
Rajeev Masand introduced me to Sachin Bajaj, Tolu Bajaj sir's son. Sachin was looking out for a script for his directorial debut. Sachin had assisted Indu ji, that is, Indra Kumar. Tushar Hiranandani had also assisted Indu ji. Tusshar was going to be the associate debut in Sachin's directorial debut. Tusshar also has a family lineage. His father, Ashok Hira, had produced Hrishikesh Mukherjee's Sabse Bada Sukh (1972). Mr Hira was also a prominent distributor in those days. I met Sachin and Tushar and they liked my idea. Sachin used to stay in town. Tusshar and I used to travel from Bandra everyday together. While travelling, we became friends. He expressed his wish to write with me. We both formed a team.
On the other hand, Indu ji's Rishtey (2002) had released and did not do well. He asked Tushar if he had any story ideas. Tushar and I met Indu ji and we pitched Masti. Initially, Indu ji was shocked! Luckily, we convinced him. We were involved in every way on Masti thanks to Indu ji and Ashok Thakeria. We went even for music sittings. I still remember the day we heard 'Dil De Diya Hai'. We knew it was a perfect song. And see how one thing leads to another. On the sets of Masti, I met Riteish Deshmukh. We became friendly on the sets of this film but then we became best friends during Heyy Babyy (2007).
Your film with Sachin Bajaj was Naksha (2006), starring Sunny Deol, Vivek Oberoi and Sameera Reddy. It was a fun, adventurous film and in fact, very similar to Karthikeya 2. But while Karthikeya 2 worked, Naksha didn't. What do you think went wrong with Naksha?
When we started work on the film, Sunny sir's next film was going to be Jo Bole So Nihaal (2005), which was highly awaited. Sameera's big release was going to be Musafir (2004), for which I did the dialogues too. Vivek had Pyare Mohan (2006), Home Delivery (2005), Kisna (2005), Kaal (2005), Kyun Ho Gaya Na (2004). All three of them were so hot in the market. By the time Naksha was released, sadly all their films failed or underperformed. Musafir did well but Sameera's subsequent films didn't do well. So, the film didn't open as the lead cast was not at its peak. I'll, however, give credit to Sachin and Tolu ji. They did their best. Naksha was actually an Indian Indiana Jones.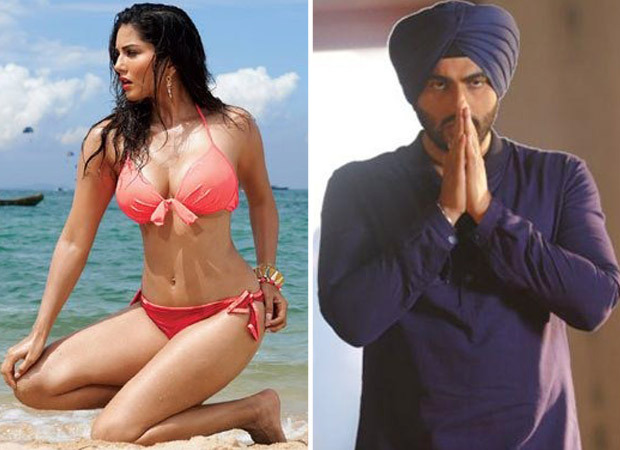 After the release of your directorial debut Jaane Kahan Se Aayi Hai (2010), you mostly concentrated on writing. What was this phase of your career like?
Yes. Shootout At Wadala (2013) was a big turning point for me. Sanjay Gupta has pulled me out whenever I was in a tough spot. After Jaane Kahan Se Aayi Hai, I didn't have work and I was feeling low. He offered me Shootout At Wadala. And then suddenly, I got Grand Masti (2013), Main Tera Hero (2014), Ek Villain (2014), and the TV show '24'. It was the golden phase as a writer for me and it was all thanks to Gups. Till date, I feel Shootout At Wadala was one of my best works as a dialogue writer. And all these films were huge hits. '24' also got a lot of acclaim. This is when I signed Mastizaade (2016) with PNC (Pritish Nandy Communications). The idea was that Grand Masti had done so well. Sunny Leone was quite popular due to the success of Jism 2 (2012) and Ragini MMS 2 (2014). I felt it was the right move. I had a great time working with Rangita Nandy, Pritish Nandy and Ishita Nandy. They gave everything to the film. Tusshar Kapoor, Vir Das, Shaad Randhawa and Sunny Leone were a dream to work with.
Unfortunately, the film got stuck by censors. We were denied a censor certificate. Only 3 or 4 films in history have been denied a censor certificate and Mastizaade is one of them! I finished shooting the film in December 2014 and it was released on January 29, 2016.
What must have added to your woes is that another sex comedy, Kyaa Kool Hain Hum 3, was released a week before, on January 22, 2016. And you wrote that film!
Indeed. Also, Kyaa Kool Hain Hum 3 had a lot of censor cuts, which the makers agreed to. The film didn't have as much masala as the trailer. But for Mastizaade, we fought to retain most of the content. However, Kyaa Kool Hain Hum 3 came a week before and since people realized that adult rating hoke bhi isme naughtiness nahin hai, it put them off Mastizaade. I am not saying Mastizaade was one of the greatest films ever. But for its genre, it was crazy and had a lot of madness. But people just didn't come.
You love films with double and triple roles it seems. Mastizaade featured Sunny Leone in a double role while in Satyameva Jayate 2 (2021), John Abraham had a triple role. And at one point, you were supposed to direct Mubarakan (2017), with Abhishek Bachchan in a double role…
Yes, I was going to debut Mubakaran. I was the one who came up with the double role idea. Abhishek Bachchan was supposed to do it and even Anil Kapoor sir was on board. But when Mastizaade failed, it was not viable for the producers to make the film with me. And I understood that. I myself told them that they shouldn't make the movie with me. I always wished Murad Khetani bhai, Ashwin Varde and Sony the best for Mubarakan. I was happy Arjun did the film. He was kind enough to thank me on Twitter. So, yes, I had this double and triple role thing but I think I should stop it as it has never worked for me (laughs)! Mastizaade and Satyameva Jayate 2 didn't work while I did not get a chance to direct Mubarakan.
BOLLYWOOD NEWS - LIVE UPDATES
Catch us for latest Bollywood News, New Bollywood Movies update, Box office collection, New Movies Release , Bollywood News Hindi, Entertainment News, Bollywood Live News Today & Upcoming Movies 2023 and stay updated with latest hindi movies only on Bollywood Hungama.