Daniel Bauer is one of the finest and the most well-known celebrity makeup artists, whose work has been recognised and loved by the majority of the A-list celebrities including the likes of Aishwarya Rai Bachchan, Deepika Padukone, Katrina Kaif, Vaani Kapoor, Kareena Kapoor Khan, Disha Patani and more! With his experience and passion for the art, Bollywood Hungama had an exclusive conversation with the makeup maestro where he revealed some of his best works and experiences, not to mention, some of the easiest makeup hacks that an aspiring makeup artist needs to add to their list!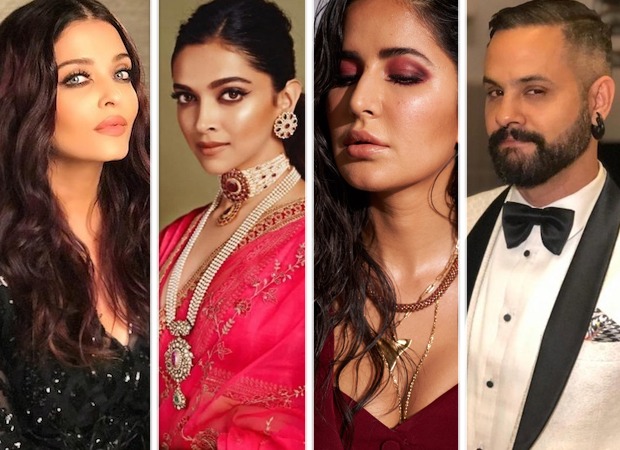 EXCLUSIVE: Aishwarya, Deepika, Katrina's favourite makeup artist Daniel Bauer divulges all their beauty secrets
Regularly named as one of the most influential figures in Indian fashion, Daniel Bauer is the most influential artist working in India today. With a career spanning almost 25 years, Daniel has worked across all four corners of the world. From New York Fashion Week to Vogue's Indian Artist of the Year, from Top Model Australia to Top Model Asia, from campaigns for Versace to Hugo Boss, to Bollywood's biggest blockbuster of Tiger Zinda Hai with Katrina Kaif, Happy New Year with Deepika Padukone and Bharat with Disha Patani. Regularly named as one of the most influential men in the Industry, Daniel has transformed makeup education with the launch of his academies across India.
1. Tell us something about the best looks that you have curated for the actresses?
"Bollywood has given me more than I could ever dream of. Mumbai truly is the city of dreams. What has been the biggest surprise was the move to also being in front of the camera lens! Being on the cover of international magazines with Katrina Kaif and with Aishwarya Rai Bachchan was pure magic, I was so full of pride showing my covers to my parents. This industry and the actresses I work with have been so generous to me. I remember the very first television commercial I was in, I was playing Priyanka Chopra's hairstylist for a brand she was endorsing, it was totally last minute, I was in Priyanka's makeup room doing her hair, a blunt cut bob I remember, and the director comes in "Daniel I want you in this too, get into hair and makeup". This is what I love about India, surprises come flying at you from every corner. Over the years, I've had cameo roles in huge TV commercials with Priyanka Chopra, Alia Bhatt, Kareena Kapoor Khan, and Katrina Kaif."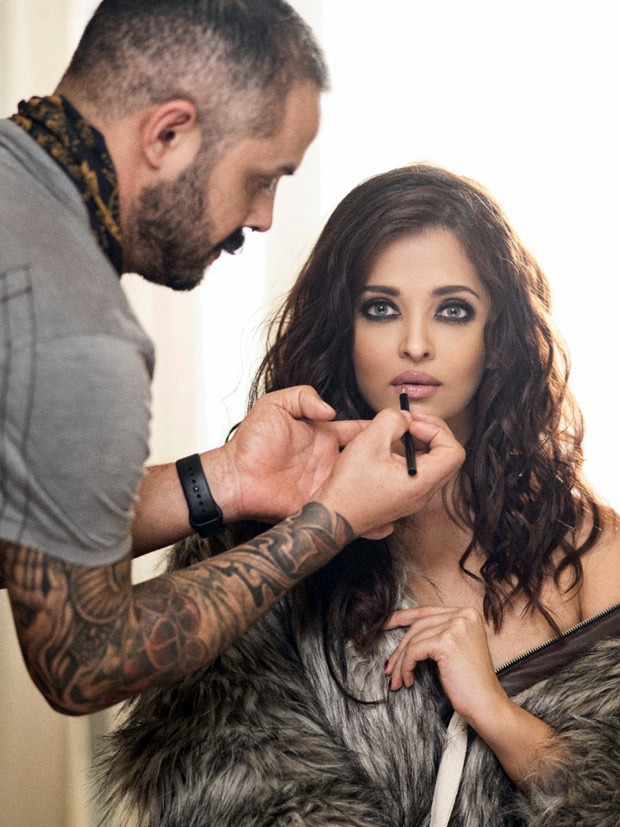 He further continued, "Going with the flow in India can be the best ride of your life.  I first started working with Aishwarya in 2011 on the movie Heroin, and since then have worked with her for Fanney Khan and Ae Dil Hai Mushkil. The look I designed for Heroine was one of my absolute favourites, but we all know that movie wasn't to be, Aish had a beautiful surprise for us all and her name is Aaradhya. I remember vividly Aishwarya's comeback performance, it was TOIFA 2013 in Canada. Here was my first big introduction to the Bollywood fraternity working with Manish Malhotra and Shiamak Davar. I created this incredible eye makeup look with fabric I had from backstage at a Christian Lacroix fashion show in Paris. It looked just out of this world. As Aishwarya descended onto the stage, she looked down and opened her eyes slowly to the crowd and performed to 'Khwaja Mere Khwaja'. It was a moment I will never forget. I was blessed to work with Aishwarya for her first magazine cover after becoming a momma. It was so insanely good, we ended up doing two more shoots for the magazine. I think I created one of her most iconic looks on that cover. This look definitely helped to put me on the map and was a major turning point in my career."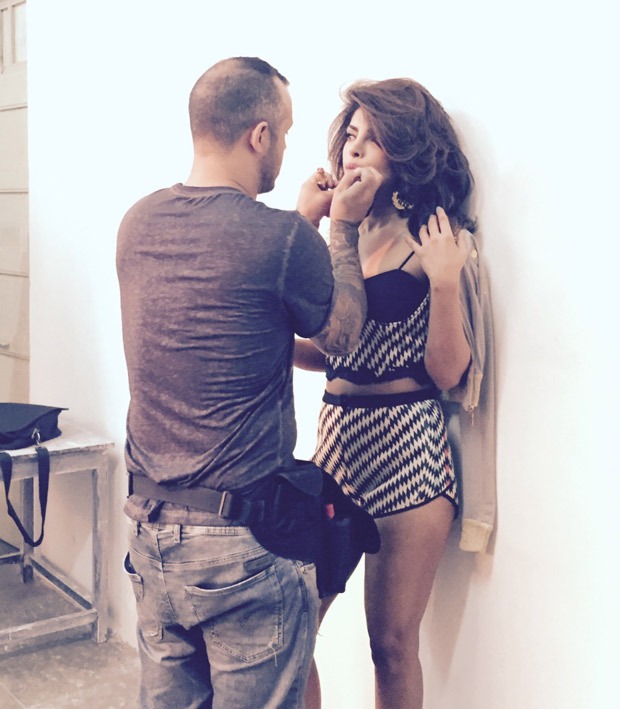 2. Most trendsetting Bollywood celebs according to you are…
"I don't think there is just one ultimate Bollywood trendsetter. Each of the Bollywood Royalty owns their own space; the impact they have is immense. When I do an insane killer eyeliner on Deepika, within minutes it is marked as the hottest trend of the season and within days there are hundreds of Deepika inspired makeup tutorials of my look popping up all over the world on social media. They get millions of views, as a makeup artist, it's pure joy to have my work recognized like this."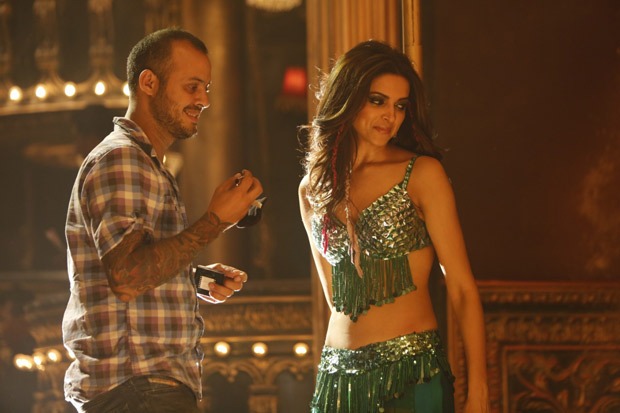 3. Do you think drugstore makeup today is at par with luxury brands and with Indian makeup brands are coming up in a big way? Do you have a favourite?
"When I work with my bridal clients, I have a set number of products which I use a lot, it's almost always a kajal pencil from a local Indian beauty brand, I also have a very similar limited edition kajal (which I rarely use as it's not very good) from an eponymous French-Fashion label. My clients are very impressed by the expensive limited edition kajal and generally snub the home-owned brand. I am a firm and fervent believer that it's the product that matters and not the packaging it comes in. Now, I've been in the business for almost 25 years, and while my thinking works for me, in the real-world, brand and packaging are king and queen. So Do I go Local or Go International. I go both ways... Many global makeup brands talk big on their range for Indian skin tone, but then really it's the same shade they sell in China or Sweden, just with a local brand ambassador that makes it relevant for the local Indian consumer. The global makeup brands need to do much better in formulating for the different regions of India and more importantly the exquisite variety of chocolate shades Indian women have. I work with many different beauty brands, in makeup and hair, Livon in one hair brand who don't just import and resell products, their serums are specifically formulated for South East Asia, Indian hair is different to German hair and to really penetrate the Indian market, Livon formulates for the Indian consumer and that's why it's such a leading hair brand in India in just a few years from launch. I do find the larger international brands so have darker shades in foundation and concealers, some Indian brands can sometimes be reluctant to add really useful and practical darker shades. Beautiful comes in every shade, not just fair ones. I believe brands, be they, local or international who are willing to truly celebrate are shades the beauty spectrum equally, from very light to very dusky will be the ultimate winners"
4. Tell us a little bit about your academy and what aspiring makeup artists can expect?
"I wanted the Daniel Bauer Academy to be the best makeup and hair academy in Mumbai. In the space of 3 years, as others continue to close down, we continue to grow. We are now open in Mumbai and Delhi and I'm so proud to announce plans to open Daniel Bauer Academy Bangalore very soon. We have a winning formula and students from around the world are flying in to be part of this world-class makeup academy."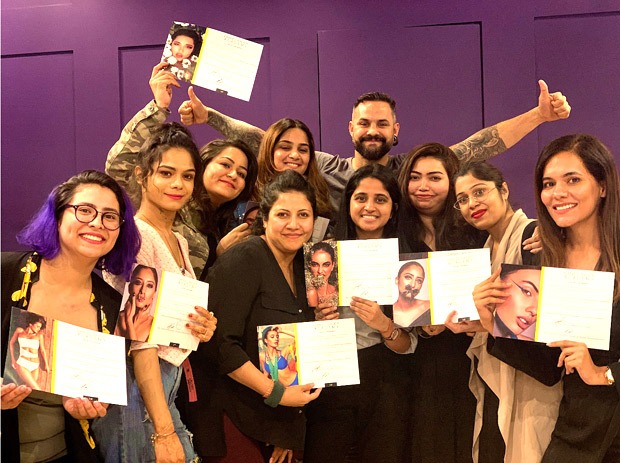 5. What's your makeup philosophy - minimalist and natural, or full coverage glam?
"My makeup philosophy is simple, I always try and advocate healthy skin; you'll rarely see a model or actress on set without a bottle of water. Healthy skin is the best makeup. Makeup for some, is a mask, the heavier the mask, the more protected you feel. I don't share this view, makeup is about transforming, not hiding, makeup is about enhancing, not deceiving. Makeup has the ability to lift a mood, change an atmosphere, and wow. Makeup is about helping you look how you feel – beautiful, unique, and strong."
6. Who's your favourite Bollywood celebrity you love to style?
"If I named just one, I would be out of business. I love them all!"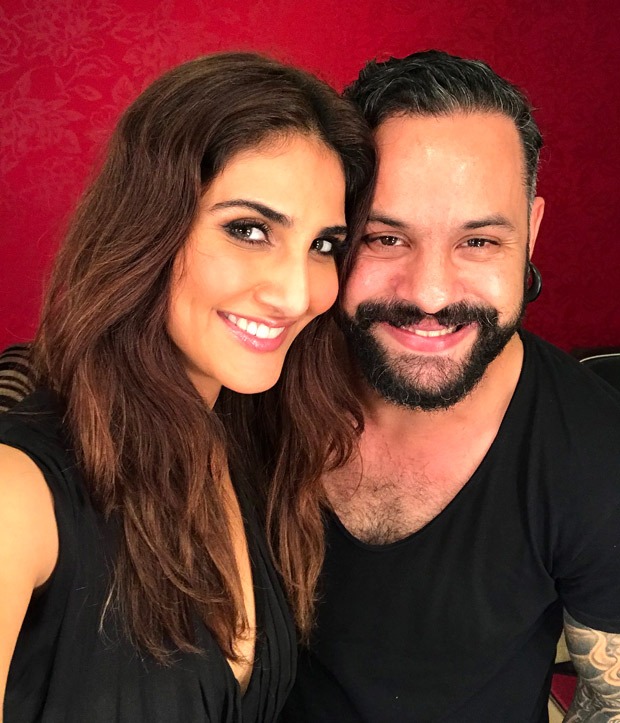 7. One product that you never fail to use?
"Rs. 100 Kajal. The cheapest and the best."
8. Three beauty trends which we shouldn't ape for Indian skin/ 3 beauty trends that we should follow
"I do not believe in following trends. There are no rules in makeup, if you find a rule, break it. The only thing that matters is what works. If it works, it works, I say, go for it and work it."
9. What's the one makeup hack you suggest to take your look from basic to Bollywood?
"I think internationally Bollywood makeup is no longer seen as having loud or brash makeup. Aishwarya, Deepika, Priyanka, and Katrina fly the International flag, there couldn't be any better global ambassadors for the Indian movie industry. For me, I think eyes are everything. For the ultimate movie actress eyes, single lashes and mountains of mascara is a killer anywhere in the world, from L.A to London to Lucknow."
10. What are the must-haves in a celebrity's makeup kit?
"My agency's number."
11. Do you discuss the looks in advance with the celebrities or they leave it to you to decide?
"Depending on the job, it can require weeks of preparation, when I was creating the look for Aishwarya for Fanney Khan, I wanted to give Aishwarya a tattoo to help give you character greater edge and backstory, so Aishwarya had this fab idea of creating an infinity tattoo…that took a few weeks back and forth to get it perfect. When I worked with Deepika for IIFA Madrid, across the 3-days, there sometimes 3 looks a day. I know broadly before we leave India what she is going to wear and I have a few ideas in mind, but usually, it all comes together in the makeup room, when a team is fully aligned, everything works brilliantly. I have a pretty close and special relationship with Katrina. There is a lot of trust, so It's important to give an opinion when it's really needed and not just an opinion for the sake of giving one. At the heart of all of this, is knowing how to work as a team, so the hair and makeup, stylist, the client, and the actress are getting something special out of each job."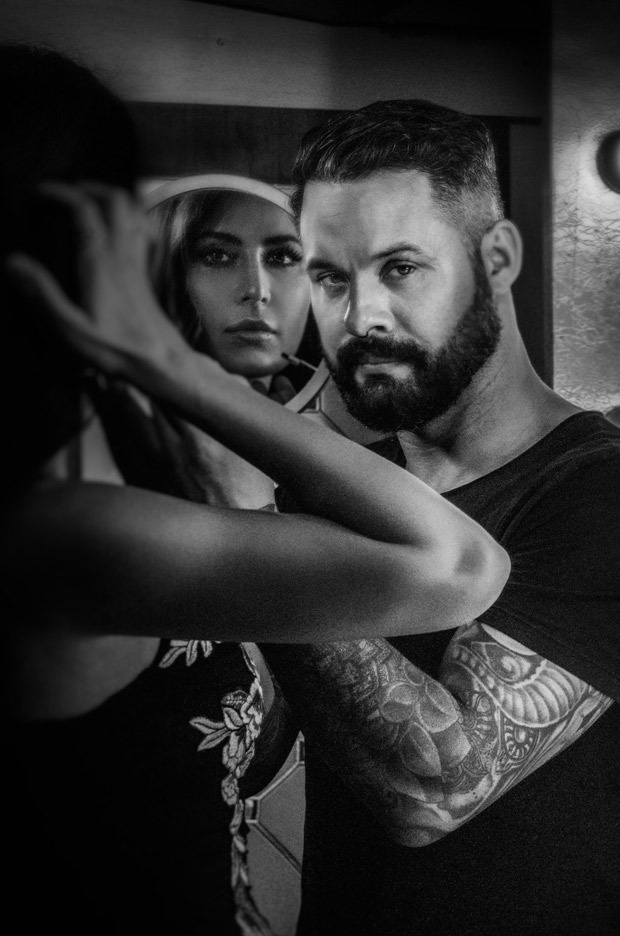 12. With the constant use of makeup, what is the one hack that celebrities follow to ensure clear skin?
"Very simply, always remove makeup before going to bed, ice your face in the morning, drink water, water, water, water, water all the time. Now, this might sound a bit weird, for great looking hair, wash it no more than 3 times a week. Trust me, it works."
Also Read: EXCLUSIVE: Makeup artist Reshmaa Merchant reveals some of the BEST hacks used by celebrities like Esha Gupta, Radhika Madan and more
BOLLYWOOD NEWS - LIVE UPDATES
Catch us for latest Bollywood News, New Bollywood Movies update, Box office collection, New Movies Release , Bollywood News Hindi, Entertainment News, Bollywood Live News Today & Upcoming Movies 2023 and stay updated with latest hindi movies only on Bollywood Hungama.