Time was when Dilip Kumar hosted some of the best parties at his own bungalow before he married Saira Bano and moved into her bungalow in the same lane on Pali Hill, but the really grand parties he had were for poets of every language but especially Urdu poets and shairs and among his guests were the biggest poets of the time and even those who had still to make a name for themselves, but they were all welcome to attend his special parties where the best of food and the best brand of liquors were served and the atmosphere looked like the darbaar of a Shahenshah who genuinely loved good poetry and good poets.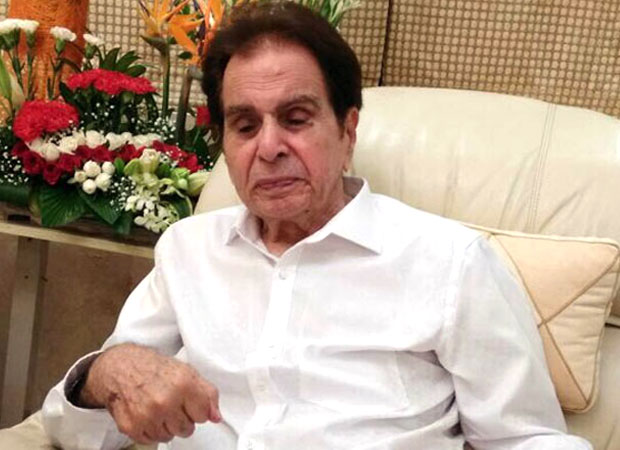 The number of parties dwindled after he shifted to 34 Pali Hill (Saira's house) and the only lavish party I remember attending was the one he had for the legendry Pakistani singer Sheeba which was attended by the entire industry and he had given me the honour of receiving Sheeba and her team and they gave me the kind of respect I couldn't imagine when I just told them that I was a family friend of Dilip Kumar and Saira.
Years later, someone brought a young poet from Pakistan to my office and said that the poet was starving for three days as he waited for a chance to meet "the Shahenshah of all Shahenshahs" as he called Dilip Kumar. He told me that meeting Dilip Kumar was his only ambition and that he would not mind dying after he had a glimpse of the Shahenshah. I wanted to fulfill his ambition and spoke to Sairaji about him and she was very kind to invite him home after two days.
I can imagine the state of mind of the poet during the next two days. At the appointed time I met the poet at Bandra station and we drove to 34 Pali Hill in an auto rickshaw. He was silent all the time but tears kept flowing down his cheeks as he couldn't believe that he would be seeing his dream come true in a few minutes…
I found it extremely difficult to believe how the Shahenshah received him. The huge iron gates were thrown open like it was during any festival, especially Eid and on his birthdays. He personally led the trembling poet to the lobby of the bungalow as the poet couldn't control his emotions. He immediately sat on the floor and the Shahenshah held him by his shoulders and lifted him up and said, "Shairon ki jagah zameen par nahi aasmaan par hota hai. Main aapko aasmaan to nahi de sakta lekin tumhare liye rakhi hui ek khaas kursi zarur de sakta hoon, aao aur baitho jahan par tumhari jagah hai".
The Shahenshah asked him to recite some of his poems and the poet did with his voice trembling all the time. Some of the most delicious snacks came in fresh from the kitchen close by and the Shahenshah said, "Maafi chahta hoon, is waqt main aapko sirf chai pila sakta hoon". The meeting lasted for more than an hour when the poet was given only 15 minutes. At the end, the Shahenshah said, "Bura nahi maanna mere jawan dost, lekin abhi aapko shayari ki duniya me bahut aage jaana hai".
The Shahenshah and his Begum walked up to the gate to see the Pakistani poet out and presented him with a gift, the contents of which I couldn't fathom. Before he could bid farewell to the royal couple, he fell at my feet and said, "Main chaahe kuch bhi karo, main tumhara ye ehsaan kabhi bhul nahi sakta. Aaj ka din mere liye Eid bhi hai aur Diwali bhi".
It is these kinds of words of gratitude that have kept me alive, I strongly feel. How could that boy from a distant village make such things happen? I have spent my whole life thinking about this boy who was destined to make men like Dilip Kumar do things for him?
Also Read: 7 Similarities between Dilip Kumar and Shah Rukh Khan
BOLLYWOOD NEWS
Catch us for latest Bollywood News, Bollywood Movies update, Box office collection, New Movies Release & upcoming movies info only on Bollywood Hungama.