South Korean band DAY6 has a song for everyone. One can find solace in their music at any given point in their lives since they aren't afraid to show a rollercoaster of emotions through their music. The band is currently on a hiatus owing to member Sungjin's military enlistment and Jae's hiatus to focus on his mental health. But, DAY6 makes sure that MyDays (fandom name) don't see their favourite out of action for long. The subunit of DAY6, Even of Day, made a comeback in July 2021 with their mini-album Right Through Me. After making their debut as a subunit in 2020 with The Book of Us: Gluon - Nothing Can Tear Us Apart with the title track 'Where The Sea Sleeps', the unit evoked the complexities of love. The new album forms a new branch in the storyline with the conclusion of the Book Of Us series.
DAY6's Even of Day widens their music spectrum; offers solace and hope in with 'Right Through Me' – Album Review
The trio, bassist Young K, keyboardist Wonpil, and drummer Dowoon, have once again delivered an exquisite musical experience in their new album. Right Through Me features seven-track, each a shade different than the last.
WE
The first song in the album 'We' sets the tone for the coming few tracks. On the surface, the song seems like a rock ballad of unrequited romance, but upon reading the lyrics, one discovers that the song is not just a heartbreak melody. The lyrics are, infact, a mirror to one's everyday struggle – "Sometimes, we fall and then we rise / Always repeating endlеssly / When hope arises / Dеspair will be over / Let's just remember the joy and live". The electric guitar gives rock music feel to the song. Young K and Wonpil showcase smooth vocal sync and Dowoon shines through when the drum set is heard.
The song is like an ode to one's obstacles and fights to overcome them. Through this rock ballad, Even of Day wants to give solace to their listeners, to MyDays, that there will be a brighter day ahead. It is okay to fall, and maybe lose momentum, but in the end, it is all okay once you stand back on your own feet.
RIGHT THROUGH ME
The title track 'Right Through Me' is a jazzy semi-rock number. The trio displays their instrument playing skills with Young K on the guitar, Wonpil on the keyboard, and Dowoon on the drums. What makes the album different from the rest is that this time Young K wasn't seen with his acoustic guitar, instead, he tried his hand at the electric guitar. The music video presents a slo-mo version of the events which emphasizes the emotions running through the lyrics.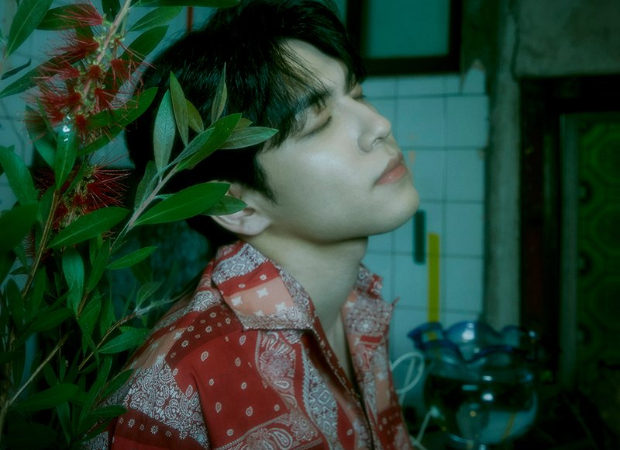 We see Young K, Dowoon, and Wonpil heartbroken after their love has left them, and how they are coping with the breakup. At the end of the video, the trio is back in the showcase with Day6's logo flashing over it and people on the street simply passing by. The music video symbolizes the empty and lonely feeling that one feel's after losing a loved one.
WALK
The pandemic has hit us all hard. In these trying times, it is often the music that brings a sense of comfort and solace. With 'Walk', Even of Day urges their listeners to keep walking no matter what comes their way. The only way from here is ahead! The synth-based music and the strong vocals add a cheering tone to it. The track weaves a web of hope and strength with lyrics – "Cause it's always going to be great anyway/Calm down man/Keep walkin', keep walkin."
ALL THE THINGS YOU WANTED
The track 4 from the album transports the listeners to a karaoke room that is famous for playing love ballads from the 70s and 80s.  'All the Things You Wanted' is replete with retro music nostalgia. The drum beats and synth-based music set the stage for a song that serves as an epic score for a heartache scene as reflected in the lyrics – "If only I knew sooner / If only I noticed / I wanted you (wanted) / Did I give you all my love". Wonpil and Young K's high notes in the song express the immense heartache as written in the lyrics.
FROM THE ENDING OF A TRAGEDY
What comes to your mind when you hear - 'From the Ending of a Tragedy?' What can one expect after a tragedy? Lingering heartache and vigour to start anew. Young K and Wonpil are stuck in hell and it is late for them to run away, but they are urging the listeners to turn away and run while they still have time. What would this tragedy be? An end of something rather evil, or bad for sure.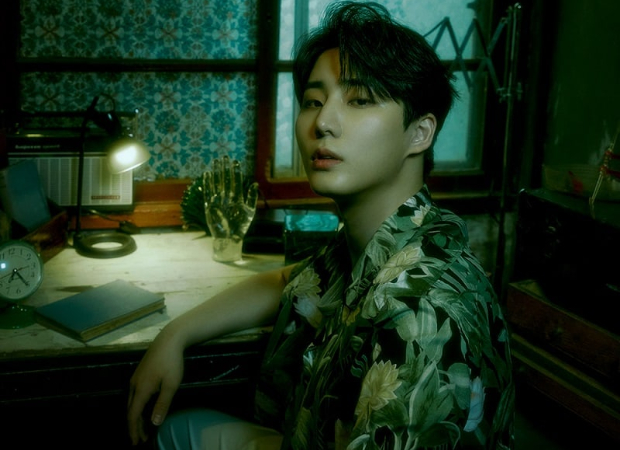 From the Ending of a Tragedy' serves as a learning lesson, that once you know how a story ends, it is wise to not repeat again. A strong emotion and wake-up call like this cannot be served in a charming soothing melody. The music needs to reflect the mood and the urgency and the band used the perfect music genre for this. Sticking to the genre of rock, Young K and Wonpil have belted a harmony of high vocal notes that bring out the message in the lyrics - "Please leave me now / At the painful end of this tragedy."
HOME ALONE
Things start taking a brighter and positive turn with 'Home Alone'. Even of Day has brought a peppy funky beat with this track. The song again might feel like an au revoir to a lover, but it is much more than that. The song is about a new start, a newfound sense of self. Who hasn't binged movies all night, had noodles for lunch and dinner, and danced all over the house when they were home alone? The song embodies this feeling of just doing what one wants and feeling a sense of freedom in doing so. Here, going home alone is not something sad or lonely; instead being home alone is a good thing because one has broken from the shackles. This couplet from the song clubs the overall feel of 'Home Alone' – "Don't need nobody else/ 'cause I'm enough alone."
LOVE PARADE
'Love Parade' is by far the peppiest track of all seven in this album. The song serves as a perfect conclusion for an album that spoke about facing obstacles, overcoming them, finding a sense of balance, and the eventual freedom that it brings. It is an anthem for the celebration of freedom and love. The song has all the elements, right from the drum beats at the start to the fireworks at the end that make it a perfect 'pick me up' track. Imagine yourself in your happy place and this song – "One more time/ (Love) From now on / Anytime anywhere/ Our love parade will continue" - plays like the soundtrack of your life. Sounds blissful, doesn't it? What makes this track even special is Dowoon's crooning in the song. His distinct voice is noticed immediately, and it ties up the joyous feeling of the together with all three members singing.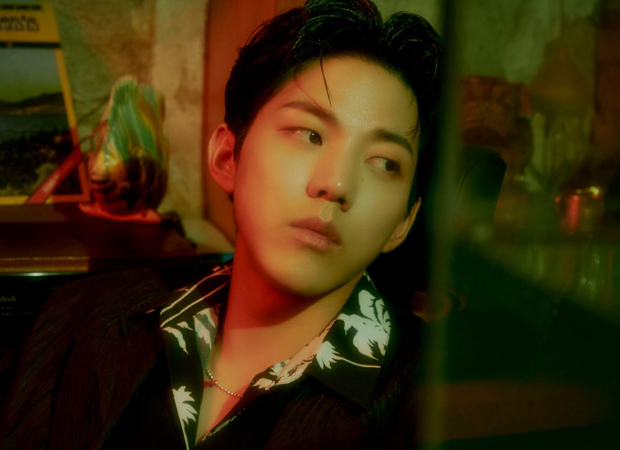 To sum it all up, Right Through Me by Even of Day is much more than just an album about romance and heartbreak. It is a message of understanding, sympathy, hope, and cheers for the listeners. With this album, the trio has once again showcased their musical capabilities that evoke dynamic emotions with Wonpil belting out his second-highest notes after 'Shoot Me' to Dowoon surprising us with his vocals and Young K leaving his acoustic guitar to try his hand at the electric guitar.
There is a song for every emotion – from heartbreak to love, from anger to joy. Pick a song, put it on repeat. Even of Day is here to serenade you for any mood you have!
Also Read: Hospital Playlist - The slice-of-life Korean drama that reminds you that joy and love comes in simplest forms
BOLLYWOOD NEWS - LIVE UPDATES
Catch us for latest Bollywood News, New Bollywood Movies update, Box office collection, New Movies Release , Bollywood News Hindi, Entertainment News, Bollywood Live News Today & upcoming movies 2022 and stay updated with latest hindi movies only on Bollywood Hungama.